Krem Dam is a beautiful river cave in Meghalaya. This is how to experience it.
The entrance of this cave lies in a hidden, blind valley.
How to reach: 1 km east of Mawsynram village. Ask the locals for directions to Krem Dam (skip the Google Maps route), there is a staircase leading down to the valley.
Experience: Enjoy the river stream, the beach inside the cave. During monsoon, also experience the small waterfalls inside the cave. Explore the complex maze of side passages.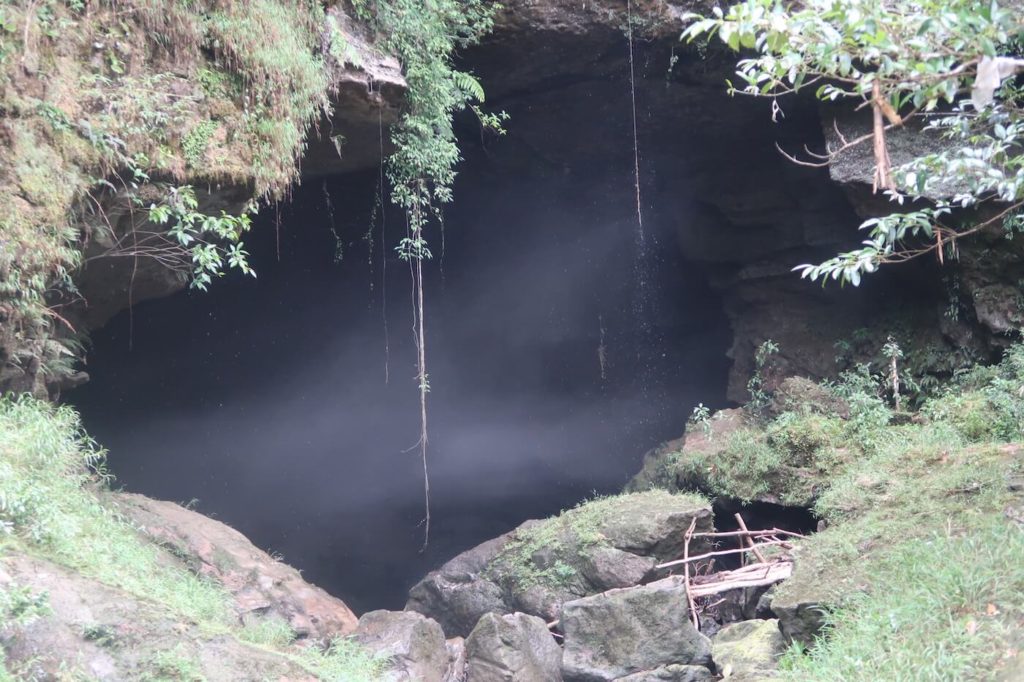 What to carry: If you're visiting outside the monsoon season, it's sufficient to carry a headlamp, shoes are optional. If in monsoon season, you may have to swim so carry a swim-proof bag to keep your headlamp and other things and a life jacket as well if you really want to explore inside the cave.
How to navigate inside the cave: There are pathways and a very complex structure of side-pathways inside the cave. It's definitely much easier to navigate than Krem Puri, which is the longest sandstone cave in the world. You can follow one of the main pathways. There are 2 of them – one on the left side and one of the right. The left one is more beautiful and has beaches along the path inside the cave.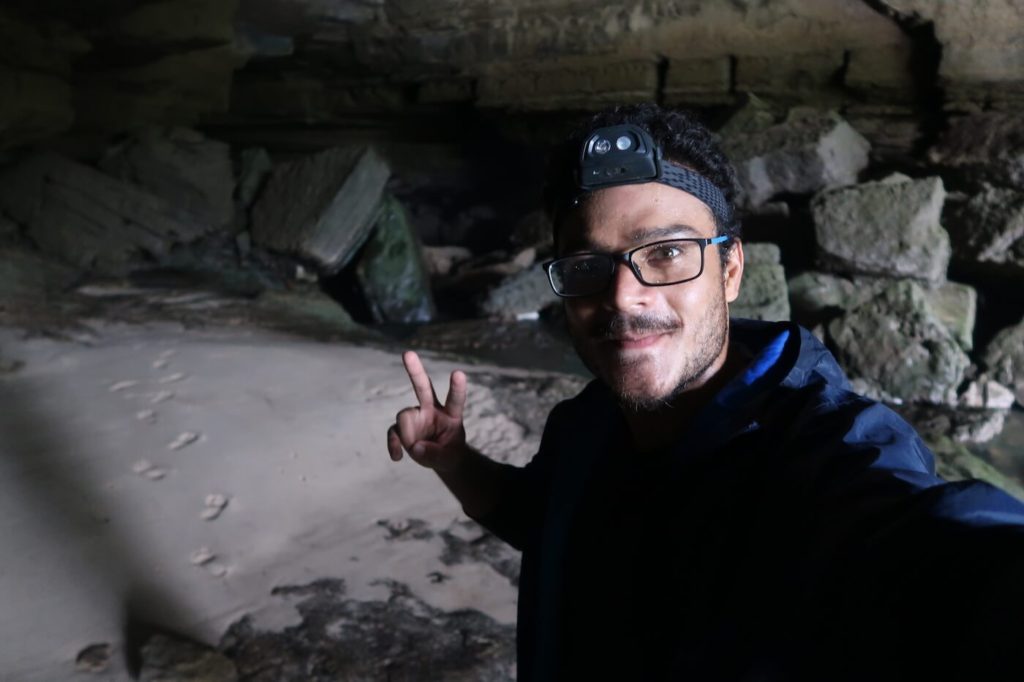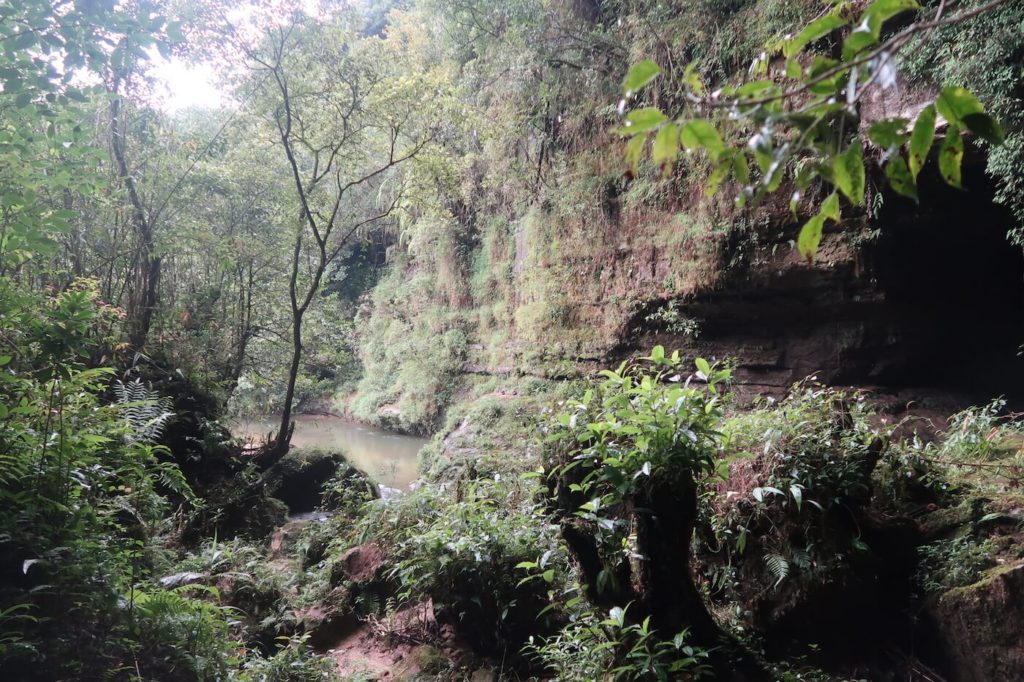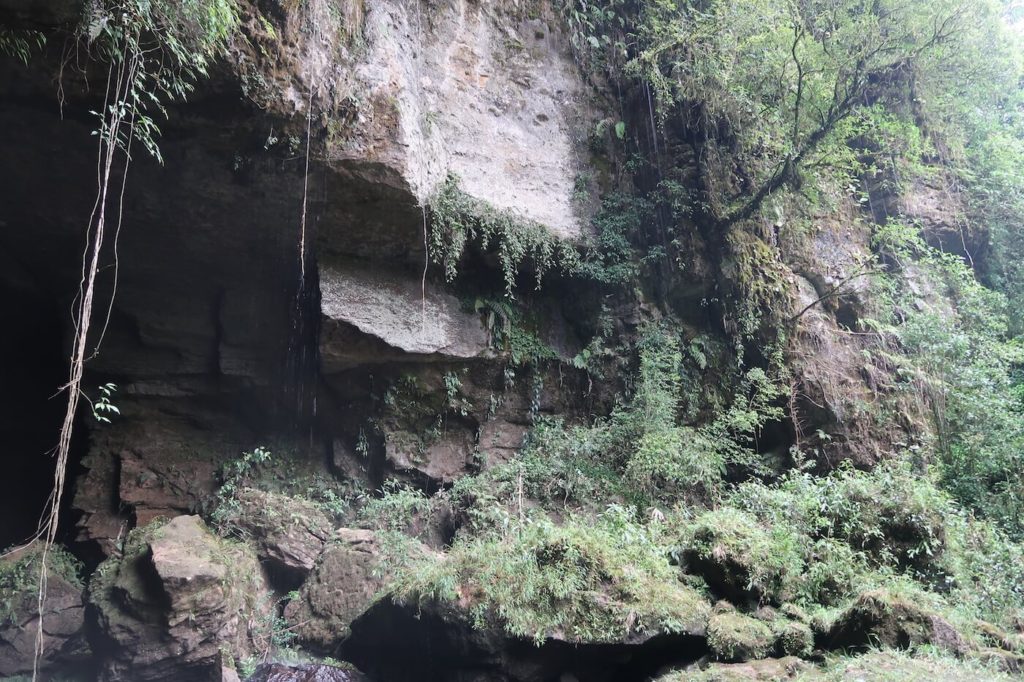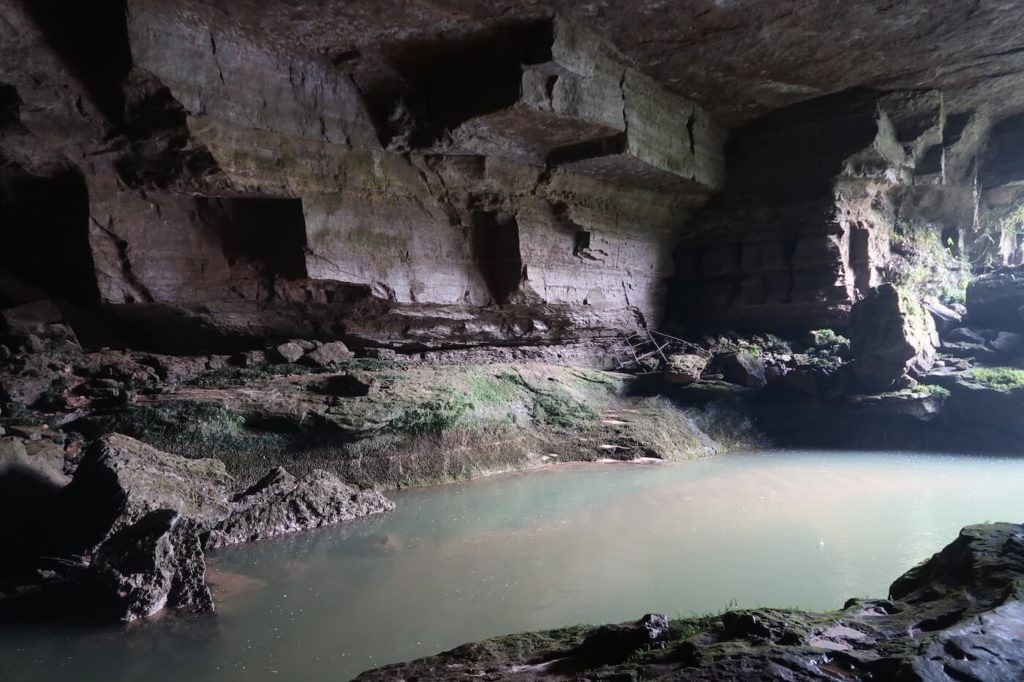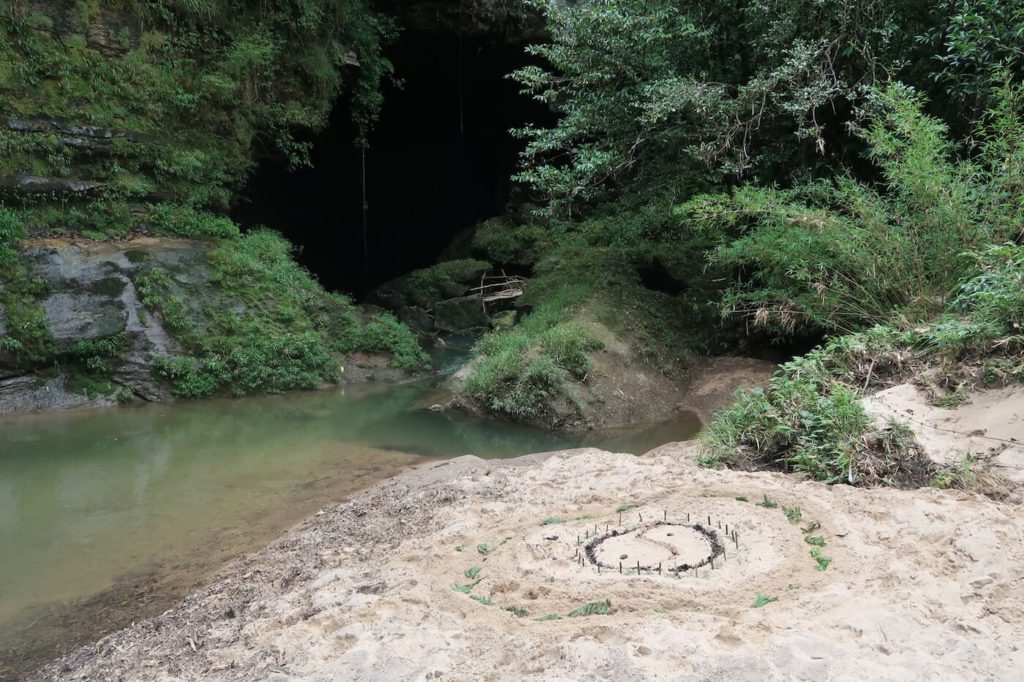 Once you're done exploring inside the cave, you can relax on the cave beach just outside the mouth of the cave. Also, you can probably make some natural art on the beach! 🙂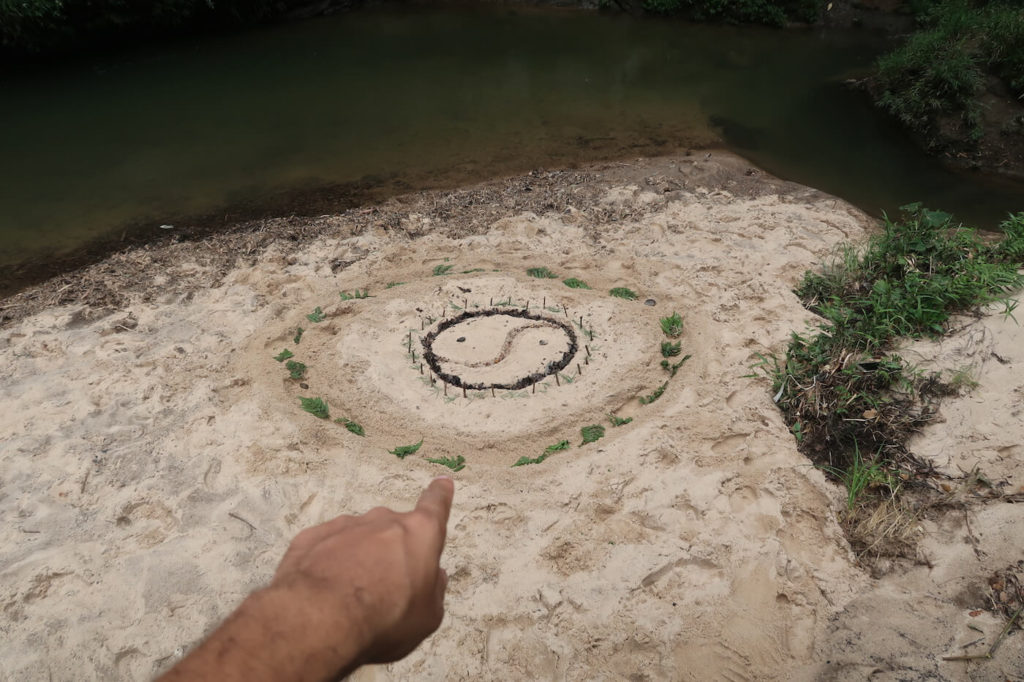 There's just a lot to do around there. You might find some locals fishing in the river. There are also 2 waterfalls near the river very close to where the cave begins. You can trek in the forest perpendicular to the river to reach the waterfall.
The shades of green around this place and beyond belief, especially in the monsoon! Even the cave mouth gets a mini waterfall when it's rainy.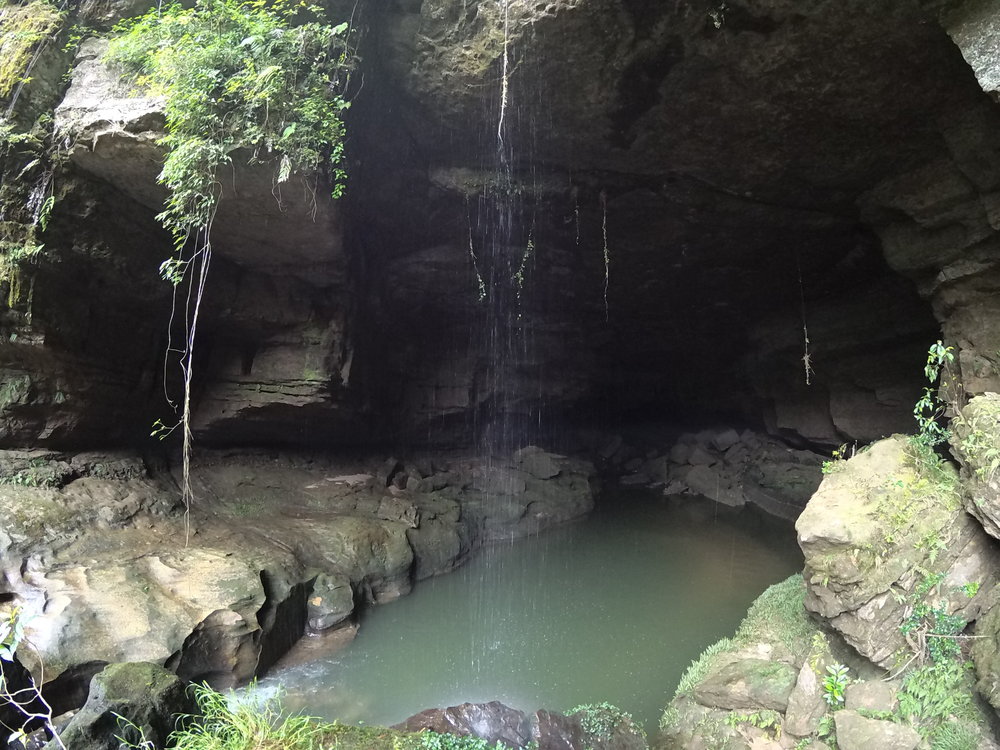 Budget: There is no entrance fee for the Krem Dam cave. All you need is a basic level of fitness and a lot of courage, especially if you decide to explore it alone.
If you want to continue your caving experience, read our guides on other caves in Meghalaya like the Krem Puri.
RELATED VIDEO: THE KREM DAM CAVE EXPERIENCE