Because life is all about experiences
I tramp the perpetual journey.
My life is a collection of beautiful experiences.
And since life's short and unpredictable, I don't waste any opportunities for deep, blissful experiences.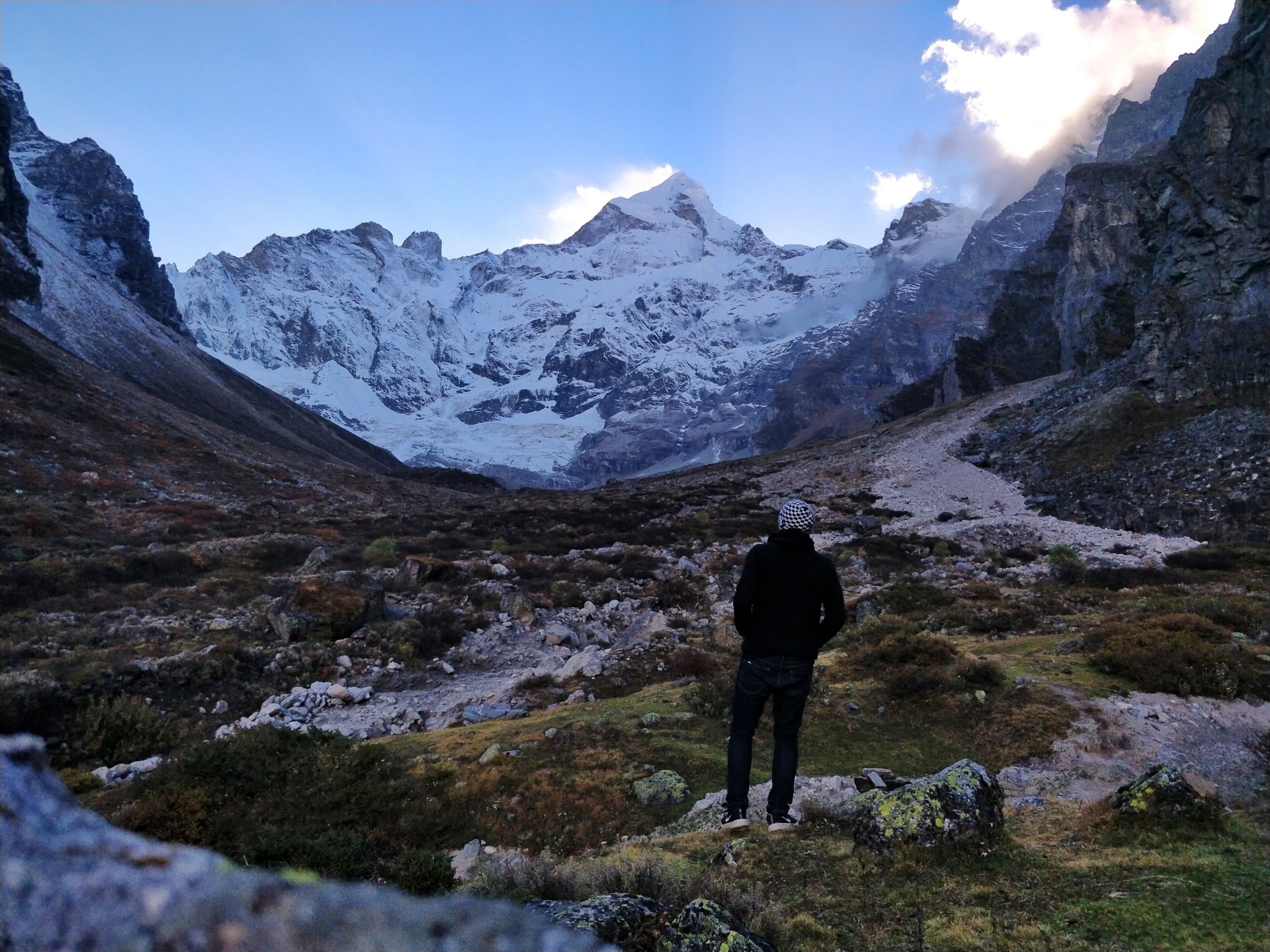 I tramp the perpetual journey.
My signs are nomadic freedom and openness of the mind.
No friend of mine takes his ease in my chair.. I have no chair.
I lead no one to a table exchange.
But each man and each woman of you I lead upon a knoll,
My left hand hooking you round the waist,
My right hand pointing to landscapes of continents and the public road.
Not I, not any one else can travel that road for you,
You must travel it for yourself.
It is not far. It is within reach.
Perhaps you have been on it since you were born and did not know,
Perhaps it is everywhere… On water, and on land.
Shoulder your duds, and I will mine, and let us set forth,
Wonderful nature and free nations we shall fetch as we go.
And so I did.
I fetched amazing experiences on my journey.
I will turn 30 this year.
So here's a list of 30 of the best experiences I've had so far before I turn 30.
---
Motorbike Trip to Unexplored South Thailand
A bike trip to unexplored beaches and private sunsets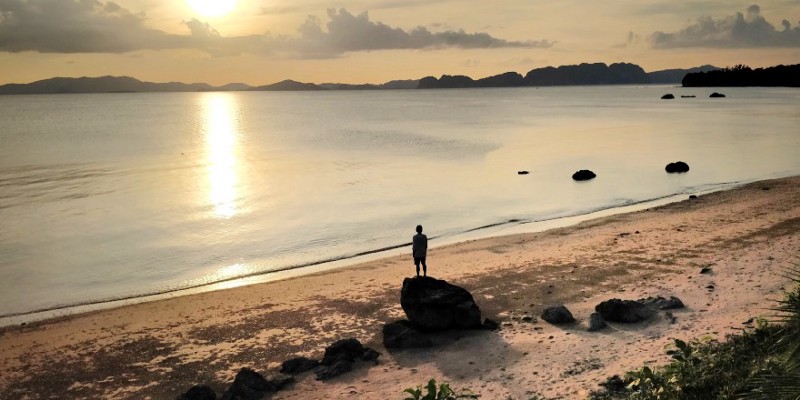 Location: Trang Province, Thailand
Unexplored beaches, private sunsets, the woods, speaking Thai, local food, motorbiking, amazing motorways, conversations with the locals, waterfalls.
---
Living Like a Local in Southern Laos
Sleepy and carefree living in Paksan, Laos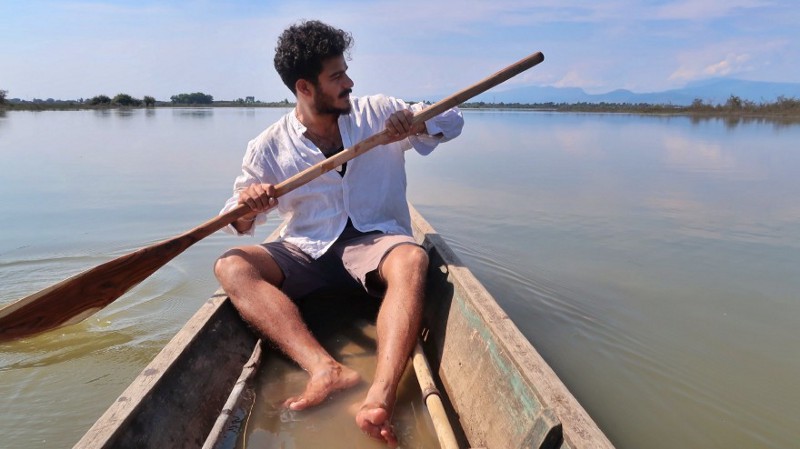 Location: Route 13 along Mekong, Laos
Local living, Laos cuisine, staying with a local family, private sunsets, drinking BeerLao along the Mekong.
---
Celebrating the Vietnamese New Year Like a Local
Welcoming the lunar new year with a local Vietnamese family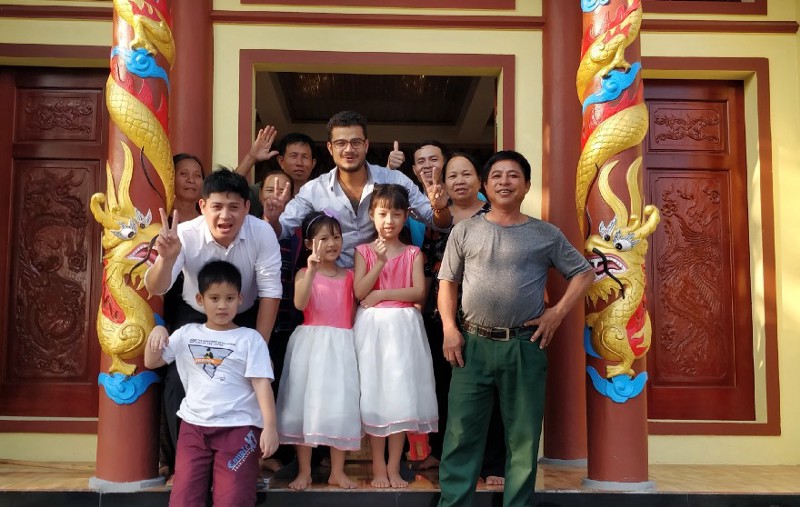 Location: Ha Tinh, Vietnam
Festive ceremonies, Cooking the local food, participating in rituals, meeting and greeting family and extended family, staying at the family home in the small town, local food and wine.
---
Experiencing the Lantern Festival in Chiang Mai
Getting lost with the lanterns and festivities
Location: Chiang Mai, Thailand
The lanterns, celebrations, music and dances, prayers to the river, walking around Chiang Mai, photo walk of the festival.
---
Kayaking from Island to Islet in the Andaman Sea
From Koh Yao Yai to Koh Nok on a Kayak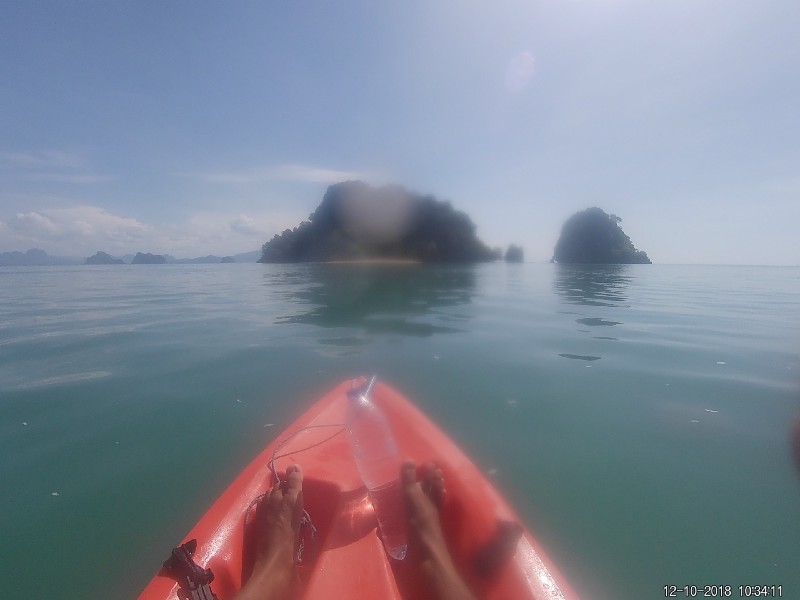 Location: Koh Yao Yai to Koh Nok, Thailand
Kayaking in the sea, rough waves, reaching the islet, climbing to the top of the islet, swimming near the islet.
---
Managing our Vietnamese Family Restaurant
Taking care of the family restaurant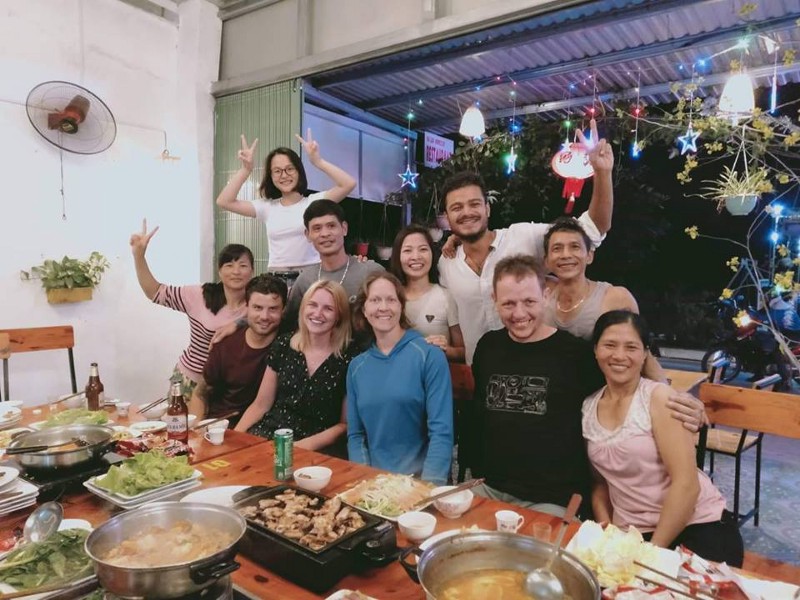 Location: Ninh Binh, Vietnam
Living with the locals, running a local restaurant and homestay, learning Vietnamese, working on the other side, helping and guiding tourists to show them Ninh Binh.
---
My First Illegal Border Crossing
Crossing the border from Vietnam to Laos illegally
Location: Pa Hang, Laos
Experiencing borderless walking, illegal border crossing, global citizen mindset.
---
Morning Walk in 3 Countries
Walking through the bordering villages of Austria, Hungary, and Slovenia
Location: Tri-border of Austria, Hungaria, and Slovenia
Morning walk through 3 countries, great experience especially coming from a country with very strict or disputed borders.
---
Tubing Waterfalls in Jogja
Just me, the waterfalls, and my tire tube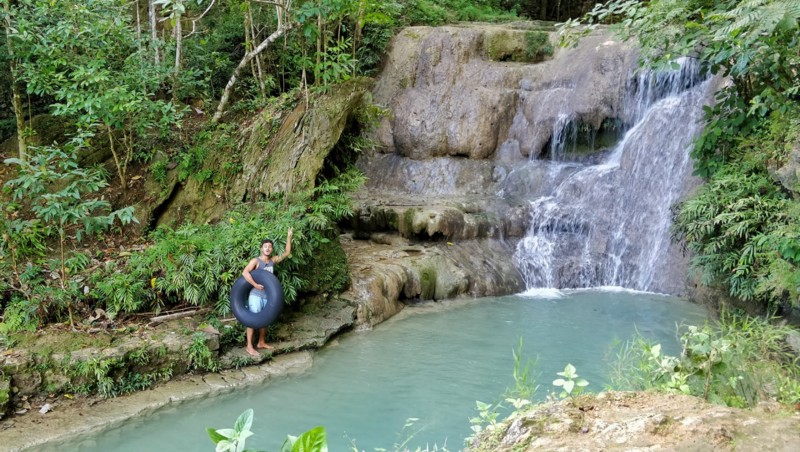 Location: Jogja, Indonesia
Tubing across multiple waterfalls and cascading waterfalls on a simple tire tube, hanging out with locals, swimming in green water pools from the falls, another tourist-free experience.
---
Tasting the Best Beers of the World
The ultimate beer tasting experience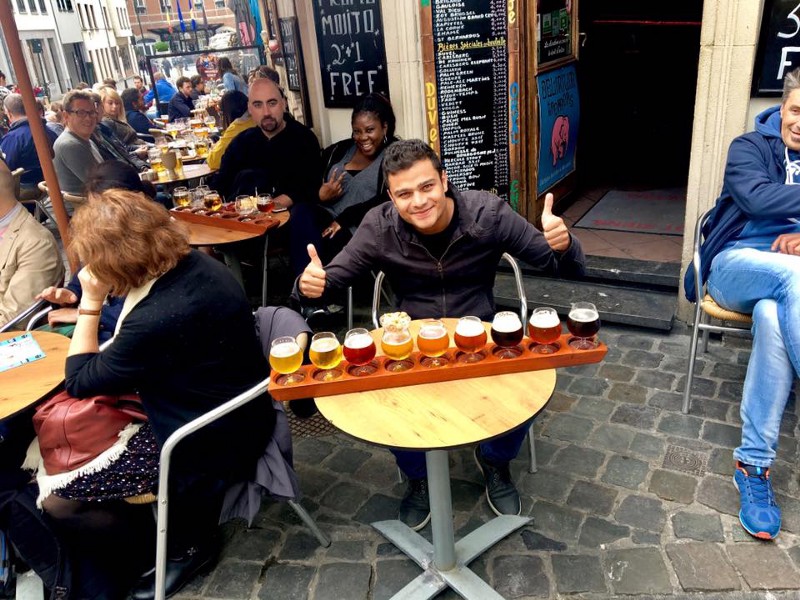 Location: Brussels, Belgium
Tasting at the best place in Brussels, A lot of good beer, fun at the bar, trying local snacks.
---
Living the Local Life in Havelock Island
Staying with the locals on this pristine island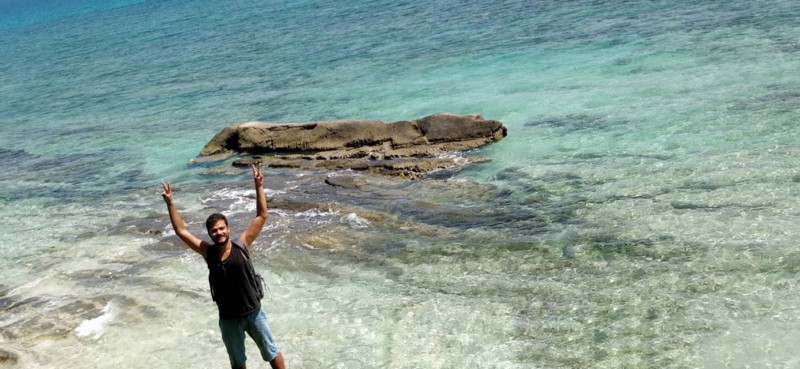 Location: Kala Patthar Village, Havelock Island, Andaman Sea
Staying with the locals, village life, local food and boating away from the tourists.
---
Learning a New Language in 3 Months
My successful challenge to learn Vietnamese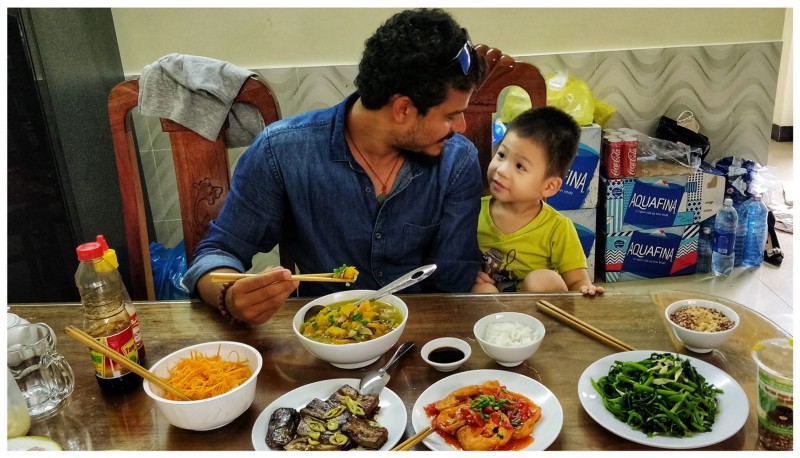 Location: Vietnam
Learning Vietnamese in 3 months, Language learning hacks, speaking with the locals, making few friends, local experiences in Vietnam.
---
Training Muay Thai in a Local Thai Boxing Gym
Learning Muay from Kru Ake in Trang Thailand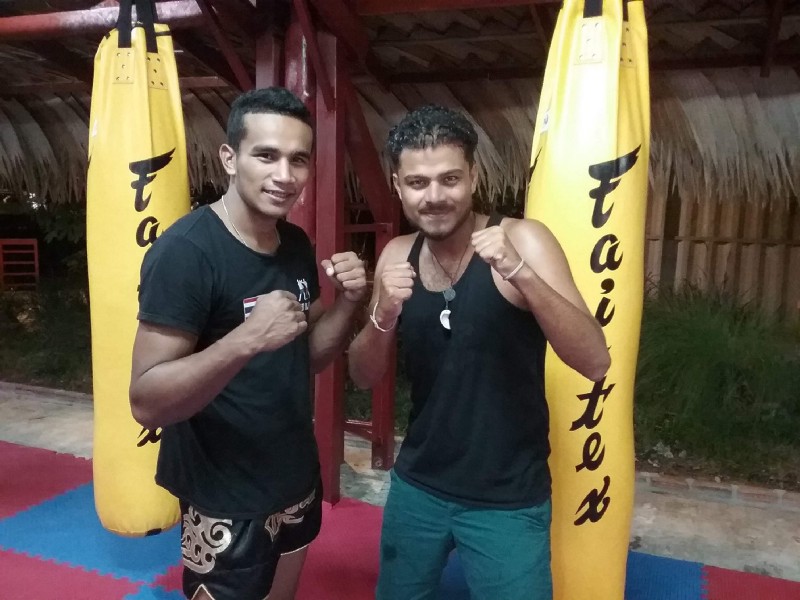 Location: Trang, Thailand
Learning Muay Thai from Kru Ake, Beautiful gym located in the center of Chinta Garden, Meeting my new master.
---
Taking Care of a Cambodian Baby
Traveling across countries for her birthday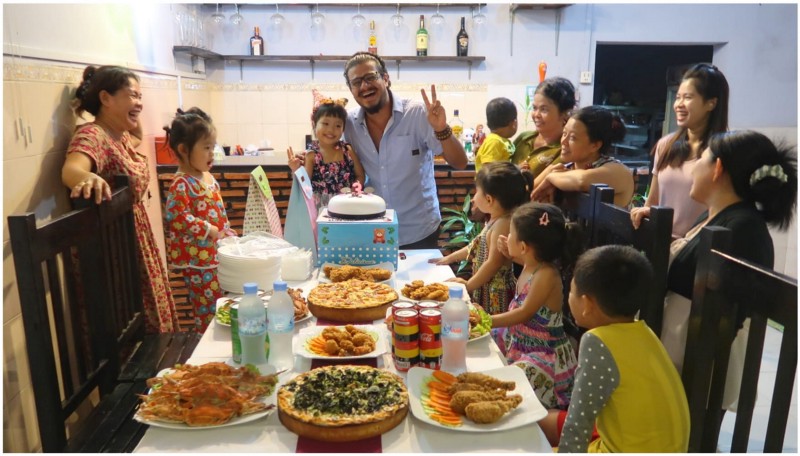 Location: Kampot, Cambodia
Meeting this Cambodian angel kid, making a new extended family, celebrating our days and birthdays together.
---
The Secret Lagoon Swim in Ha Long Bay
A unique experience in the world's most beautiful bay
Location: Ha Long Bay, Vietnam
Independent Kakaying in Ha Long Bay, exploring and swimming in the secret lagoon, wonderful views of the bay.
---
My Deepest Meditation Session in Cagliari
Living each moment with the crystal clear waters of Sardinia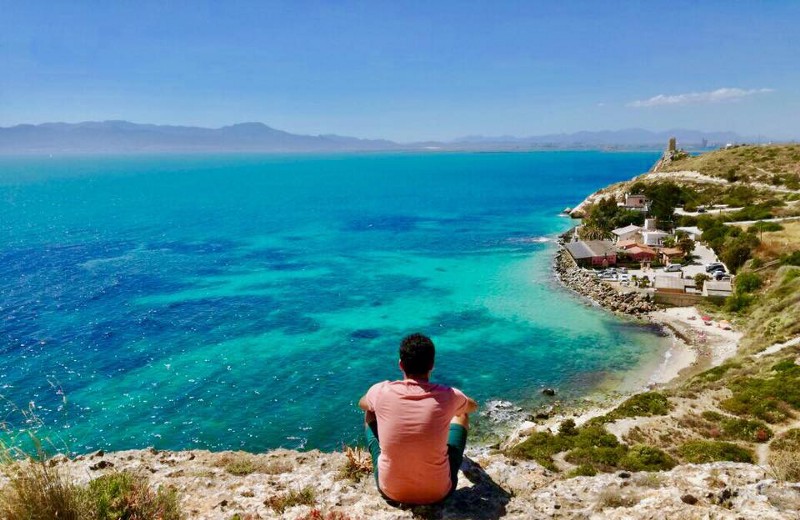 Location: Cagliari, Sardinia, Italy
Enjoying the beautiful waters of Sardinia, experiences deep meditation sessions by the sea.
---
Meeting the Real Sadhus of the Himalayas
Exploring life of sadhus in caves beyond Badrinath to Neelkanth
Location: Trail from Badrinath to Neelkanth, India
Finding caves and Sadhus to understand their mindsets and thoughts, trekking from Badrinath to Neelkanth base camp.
---
Living with Tibetian Monks in a Monastic School
My own, short version of Seven Years in Tibet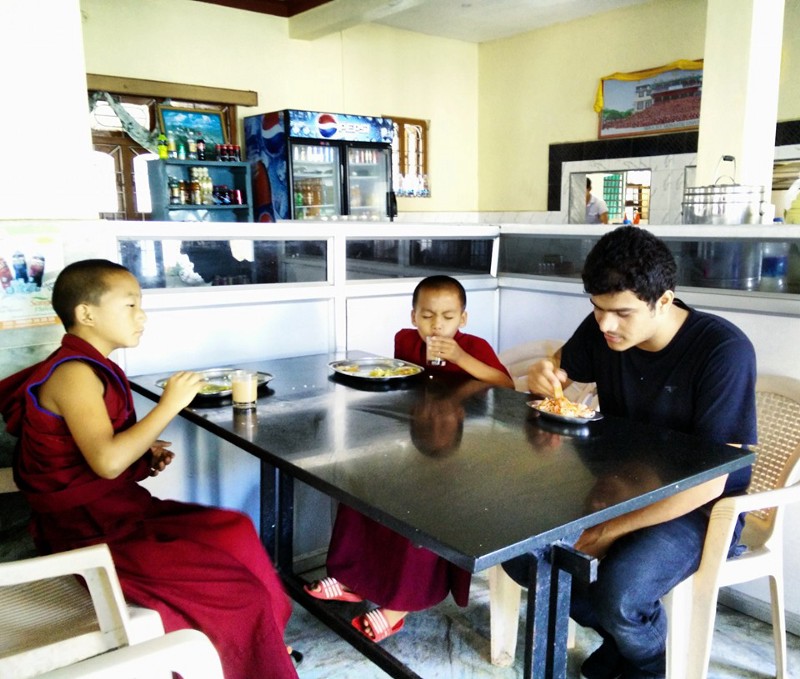 Location: Bylakuppe, Mysore
Staying in monasteries, eating and praying with the monks, long walks in the green hills.
---
Exploring The Unexplored Beaches of South Goa
Going solo in South Goa to offbeat, unexplored beaches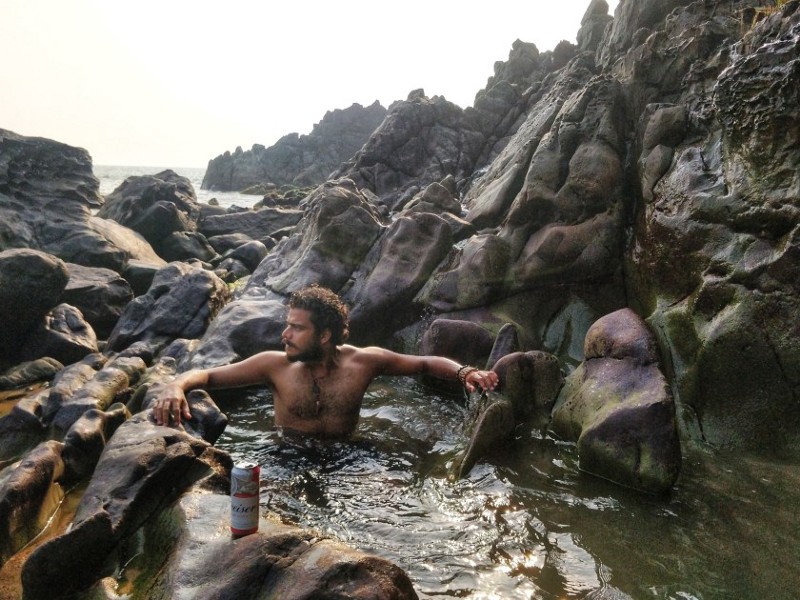 Location: South Goa, India
Finding offbeat beaches on the coast of South Goa, enjoying fresh water fountains and the sun.
---
Drinking Champagne with the World's Best View
The best views I've ever had with my champagne featuring the Eiffel Tower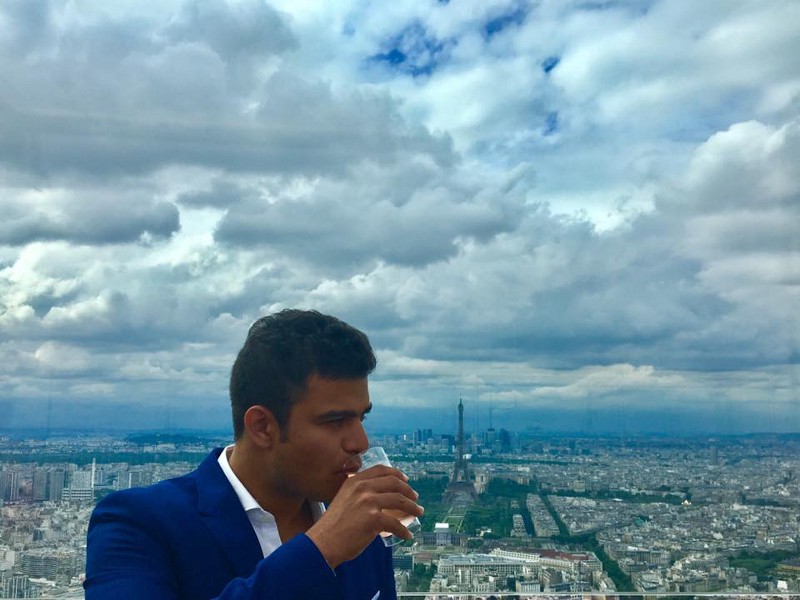 Location: Paris, France
A day at the tower with the best views of Paris, amazing views of the Eiffel Tower, good champagne to go along.
---
Glacier Lake Swim in the Western Himalayas
Cleansing the body with a nude swim in the Kareri Lake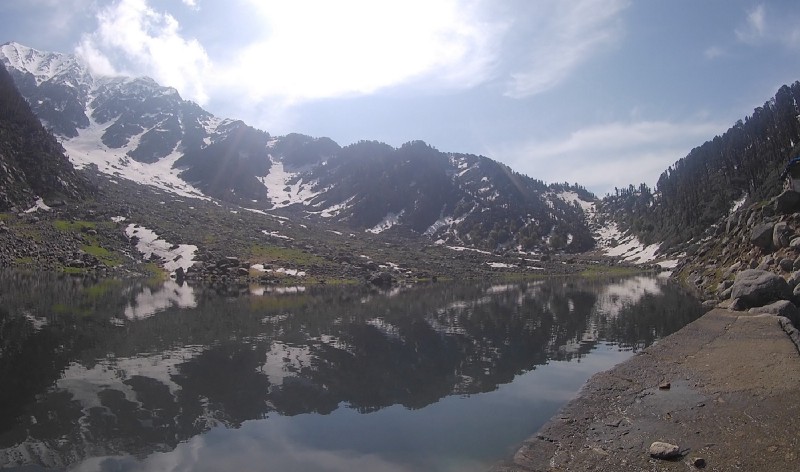 Location: Kareri Lake, Western Himalayas
Nude swim at the glacier lake, overnight camping, finding alternative trekking trails around.
---
My First Climbing Experience in Austria
Testing my limits, trying something new, and learning to trust my feet
Location: Austria
First climbing practice and experience, learning from my Austrian brother, living in Austria like a local.
---
Being The Only Tourist on a Small Paradise Island
Going where no traveler goes in the South China Sea
Location: Bãi Ngang, Ly Son, Vietnam
The small island where only locals live, getting the locals excited for probably their first visitor, swimming and exploring the beaches.
---
Solo Beach-to-Beach Jungle Trek on an Island
Trekking alone from one beach to another through the forest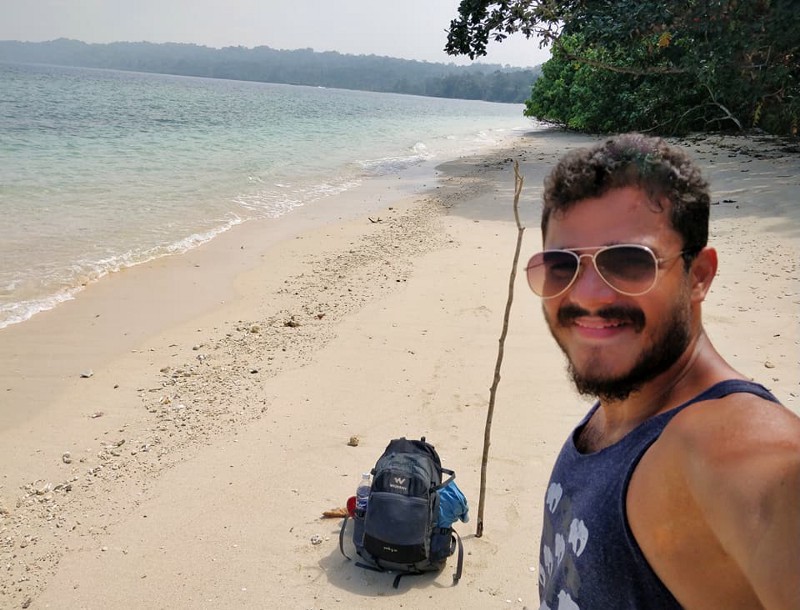 Location: Havelock Island, Andaman Sea
Trekking from beach to beach, no-trail treks, caves and climbing, true wilderness experience.
---
Countryside Life in a Town Below Sea Level
Where we visit neighbors on our boats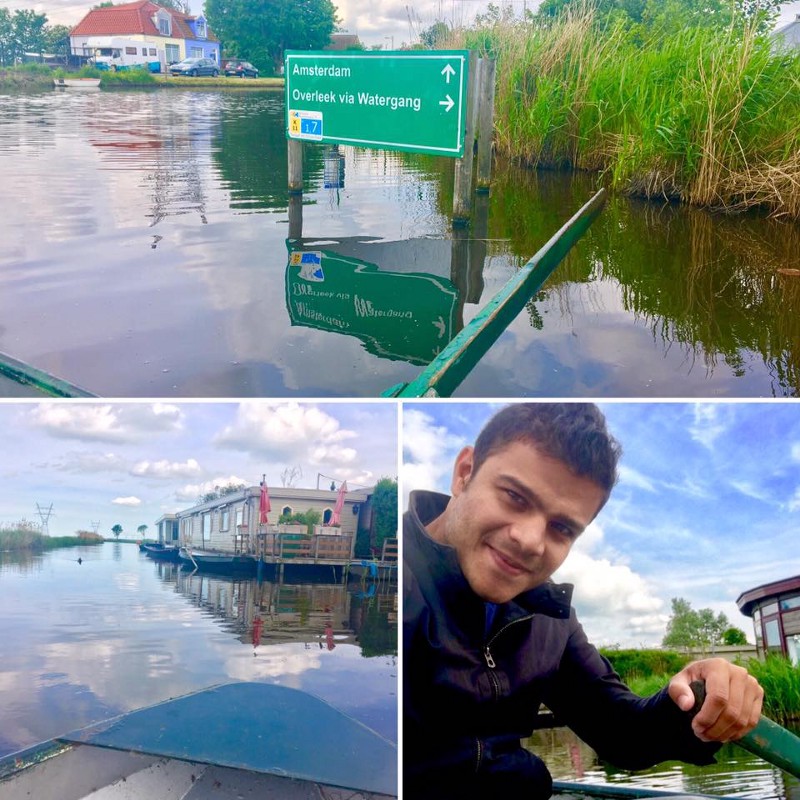 Location: Broek in Waterland, Netherlands
Going local in Holland, below-sea-level living, boating, and sunsets.
---
Boating Through Mangroves to Discover an Unnamed Beach
I even gave a name to this hidden beach
Location: Samurai Beach, Andaman Sea
Finding offbeat and hidden beaches in South Havelock, naming a beach, boating and mangroves.
---
Sunset at the Edge of Europe
Where the European Union ends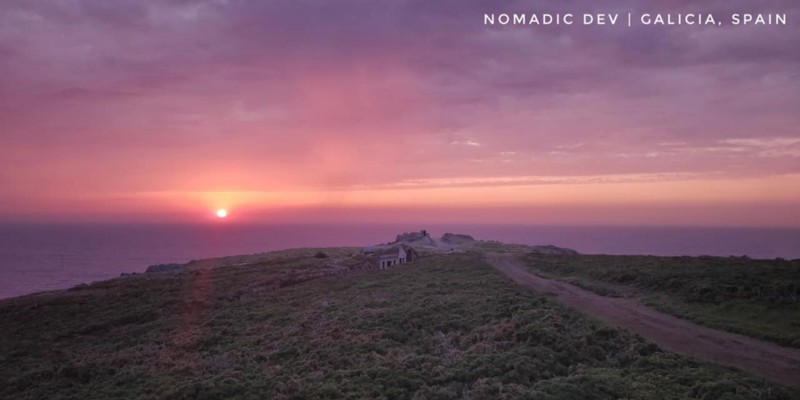 Location: Galicia, Spain
Spanish sunset, visiting the edge of Europe, beautiful evenings, hiking and dinner.
---
Escaping from Rabbit Island through the Storm
And how the last fisherman's boat saved my life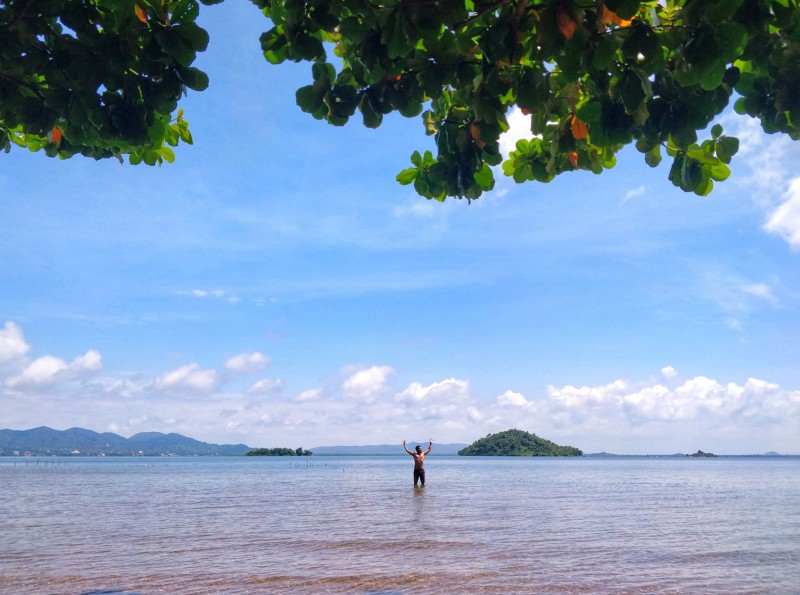 Location: Koh Tunsay, Cambodia
Welcoming the storm in South Cambodia, being the last one to leave the island on a fishing boat, rough seas and heavy winds.
---
Swimming Alone in a Cave River in Laos
Healing waters of Nam Hin Bun River
Location: Tham Kong Lo, Laos
Beautiful cave-front river which flows through the cave, soothing waters and big fish.
---
Crossing the Hanging Rope Bridge to the Island
Walking on water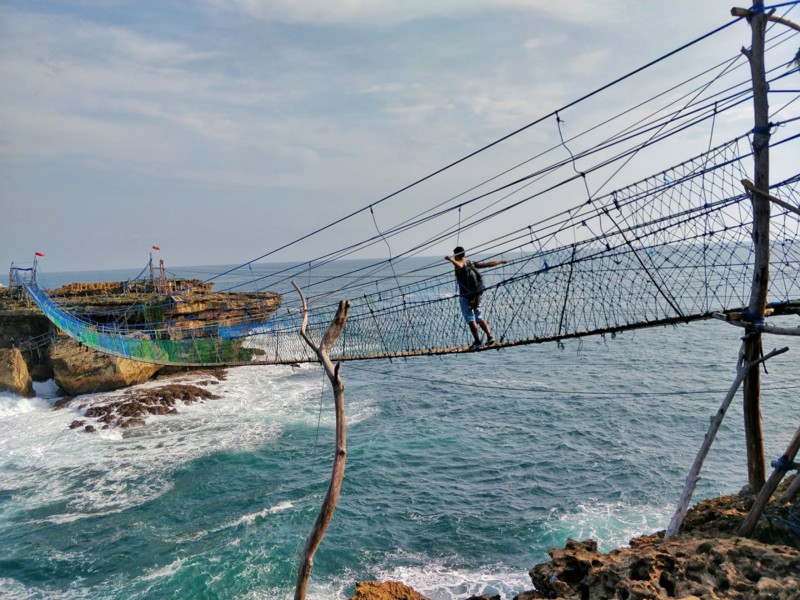 Location: Timang Beach, Jogja, Indonesia
The offbeat island walk in Jogja, meeting the locals and a lot of Adrenaline.
---
Those are some of the beautiful experiences I've lived. I look forward to filling my life with more. Many more…
The streets of cities,
The flitting faces — the expressions, eyes, feet, costumes! I cannot tell how welcome they are to me.
The pleasure with trees,
The orchard — the forest — the oak, cedar, pine, pekan-tree,
The honey-locust, black-walnut, cottonwood, and magnolia.
To realize space,
The plenteousness of all — that there are no bounds;
To emerge, and be of the sky — of the sun and moon, and the flying clouds, as one with them.
Something pernicious and dread,
Something far away from a puny and pious life!
Something unproved! Something in a trance!
Something escaped from the anchorage, and driving free.
While I live, to be the ruler of life — not a slave,
To meet life as a powerful conqueror,
No fumes, no ennui, no complaints, or scornful criticisms.
To have my life henceforth a poem of new joys!
To dance, clap hands, exult, shout, skip, leap, roll on, float on,
To be a sailor of the world, bound for all ports,
A ship itself,
A swift and swelling ship, full of rich words — full of joys.
– Walt Whitman