Solo Trekking the Himalayas & A Tribute to John Muir.
"The mountains are calling and I must go."
― John Muir
We are wired to move.
've always been nomads. That's how it was meant to be.
That's also why we often experience the irresistible urge to travel and explore.
Most of us caught up in the mundane processes of societal living, tend to kill this urge to explore.
Some of us don't…
"There is a love of wild nature in everybody, an ancient mother-love showing itself whether recognized or no, and however covered by cares and duties"
― John Muir
13.05.2019
New Delhi, India. I was packing my bags to Himachal, a beautiful province of India in the Western Himalayas Region when it started raining unexpectedly. A Western Disturbance was in the news. I had a hint the weather's going to be worse up in the mountains. But I stuck to my plan.
Trek 1: Naddi to Kareri Village
The trek which no one does anymore…
I reached Naddi village the next evening and enjoyed the sunset.
The next morning, I started my trek from Naddi village to Kareri village.
I found myself alone on this trek as most people now use the new road connecting the two villages, thereby "transporting" themselves from one point to another, missing out on the experiences walking with nature.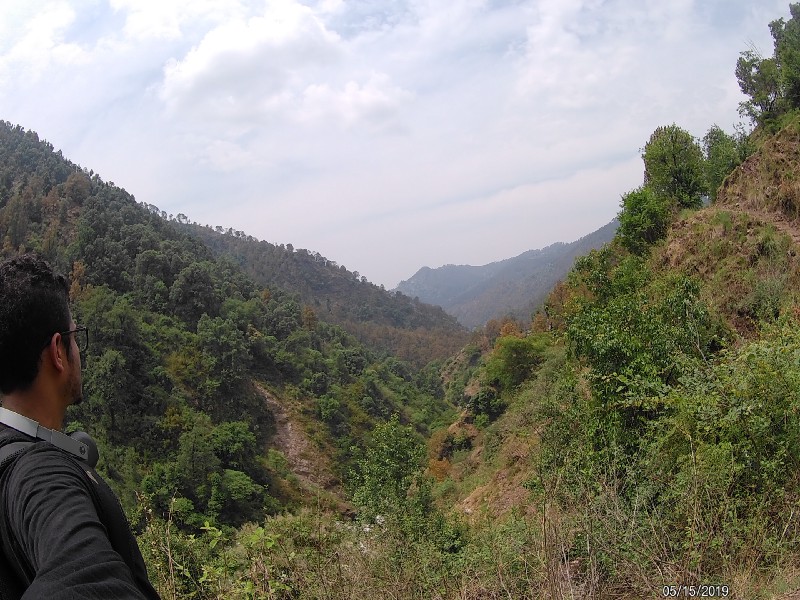 The trek begins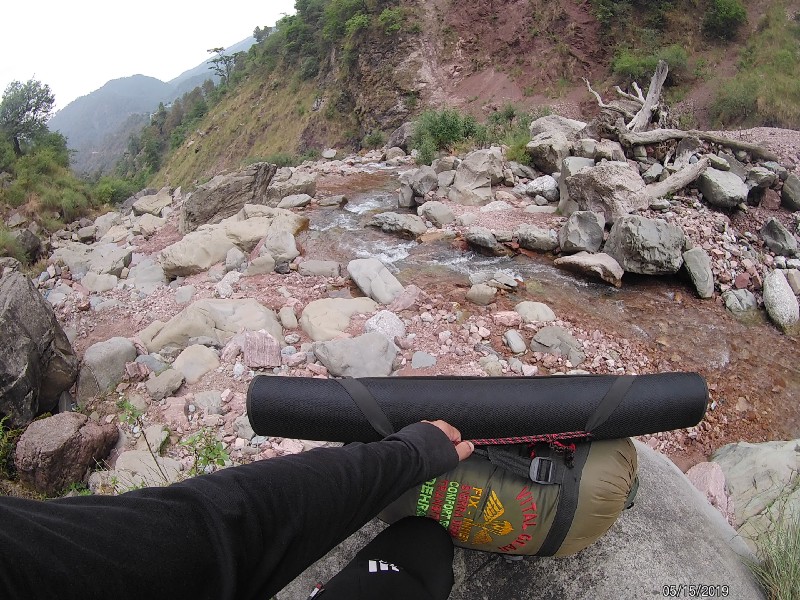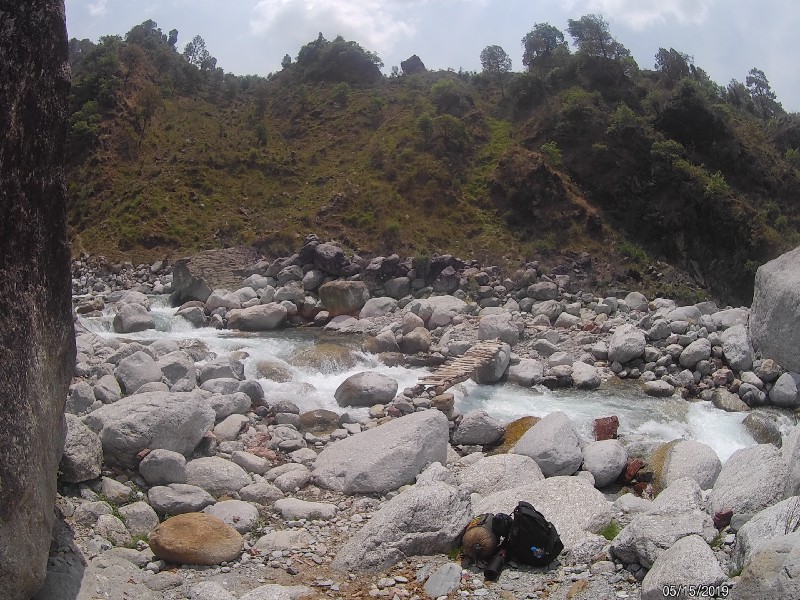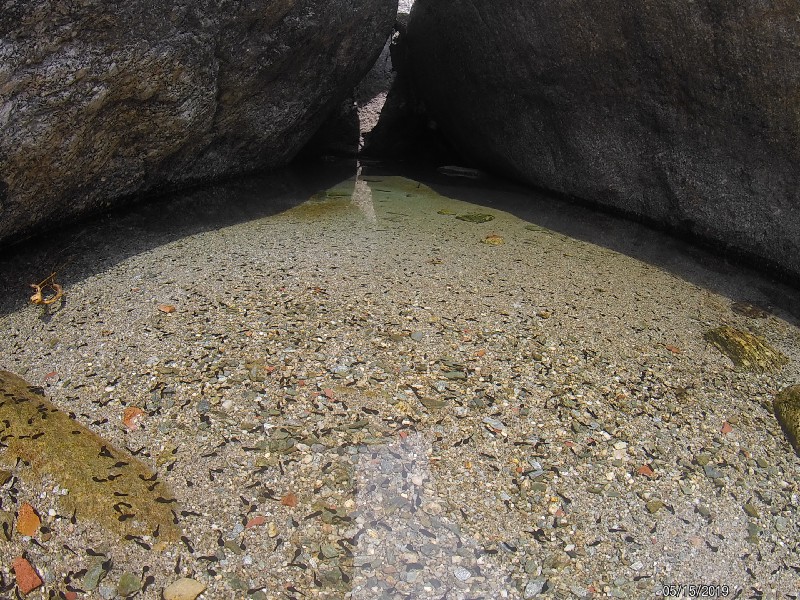 We trekked together, got lost together, and rested together. And when we used to get lost in the woods, we felt safe.
"One should go to the woods for safety, if for nothing else."
― John Muir
After around 7 km of the trail crossing through valleys and mountains, I reached Kareri Village.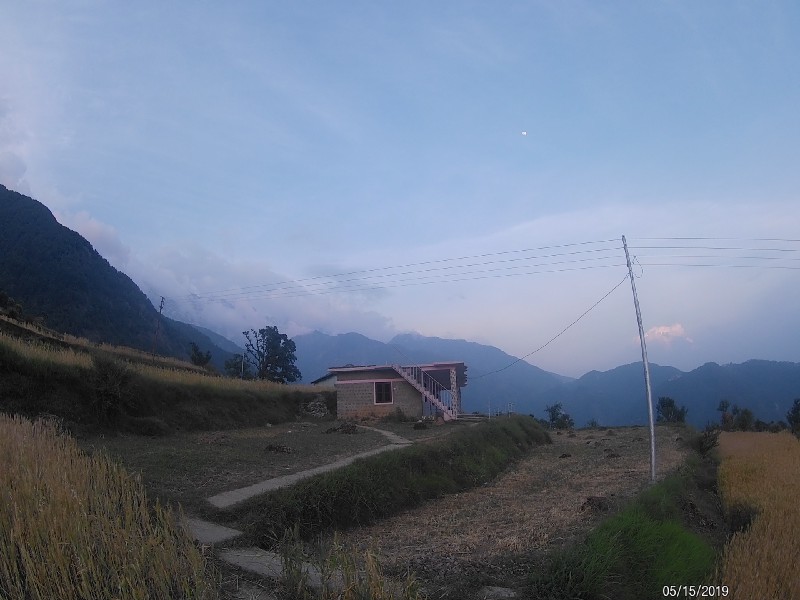 Every trek has something new to offer. Each a new experience, a new learning, and a new world.
"In every walk with Nature one receives far more than he seeks."
― John Muir
---
Trek 2: Kareri Village to Kareri Lake
Trekking to the universe…
The night at Kareri was accompanied by strong thunderstorms. I decided to wait till the next morning to see if the weather lets me trek up to Kareri Lake which is a glacier lake around 11 km uphill trek from Kareri Village.
The morning turned out to be better than the night and I starting preparing my way up to the lake.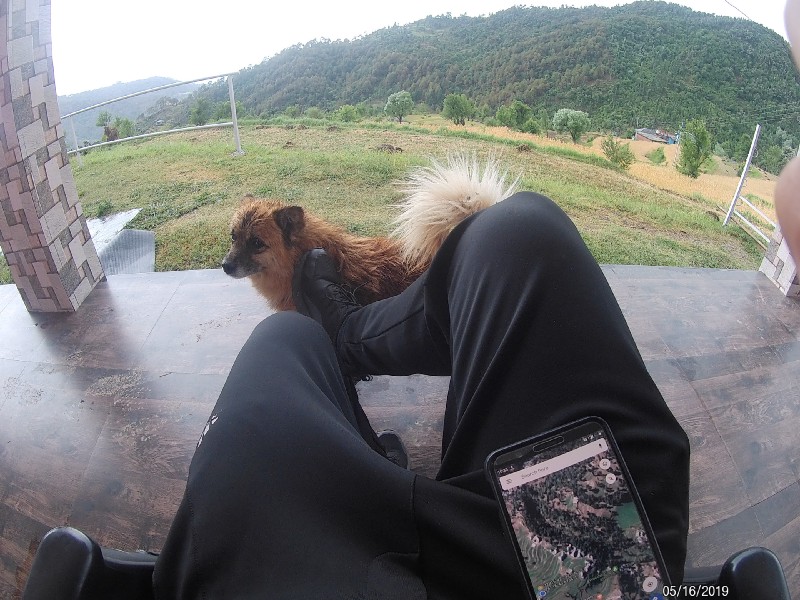 The news of the weather made the locals cancel their treks on this day. While I knew I should listen to the locals, I still went ahead with the trek.
Another crazy brother joined me as we started our trek up to the glacier lake.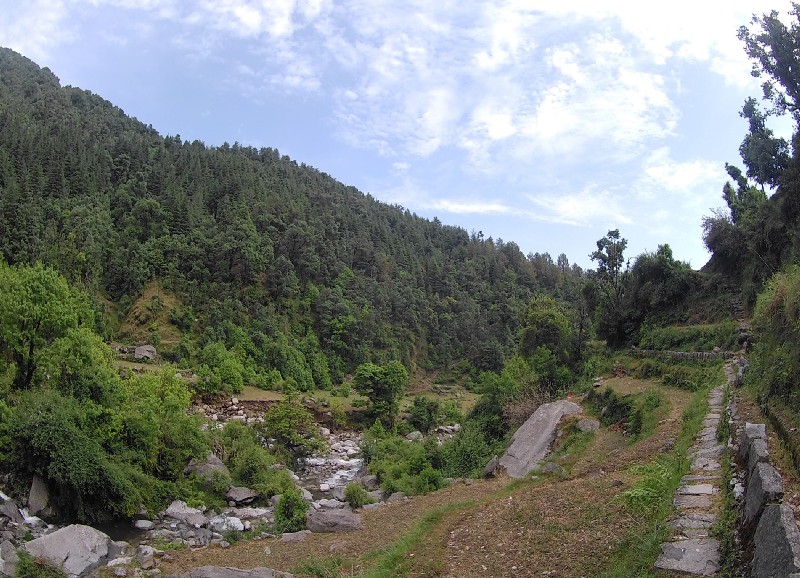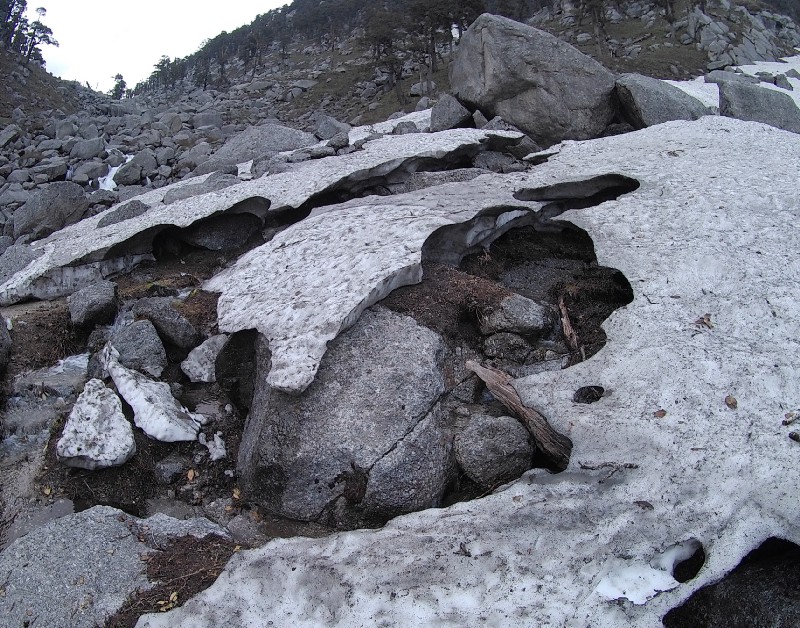 We had to cross the stream multiple times to avoid the bigger patches of snow. This made our trek longer and tiring.
After a few hours, it was getting dark but we were lucky to be there near a full moon night. The moon stayed with us as we found our way to the top.
Reaching the top made every challenge worth it. And as we got our first view of the snow mountains, our tiredness disappeared. We were healed — externally and internally.
"Earth has no pain that earth cannot heal."
― John Muir
It was dark. We set up our tent and camped overnight.
The next morning, the sun invited us to the beautiful views of the lake.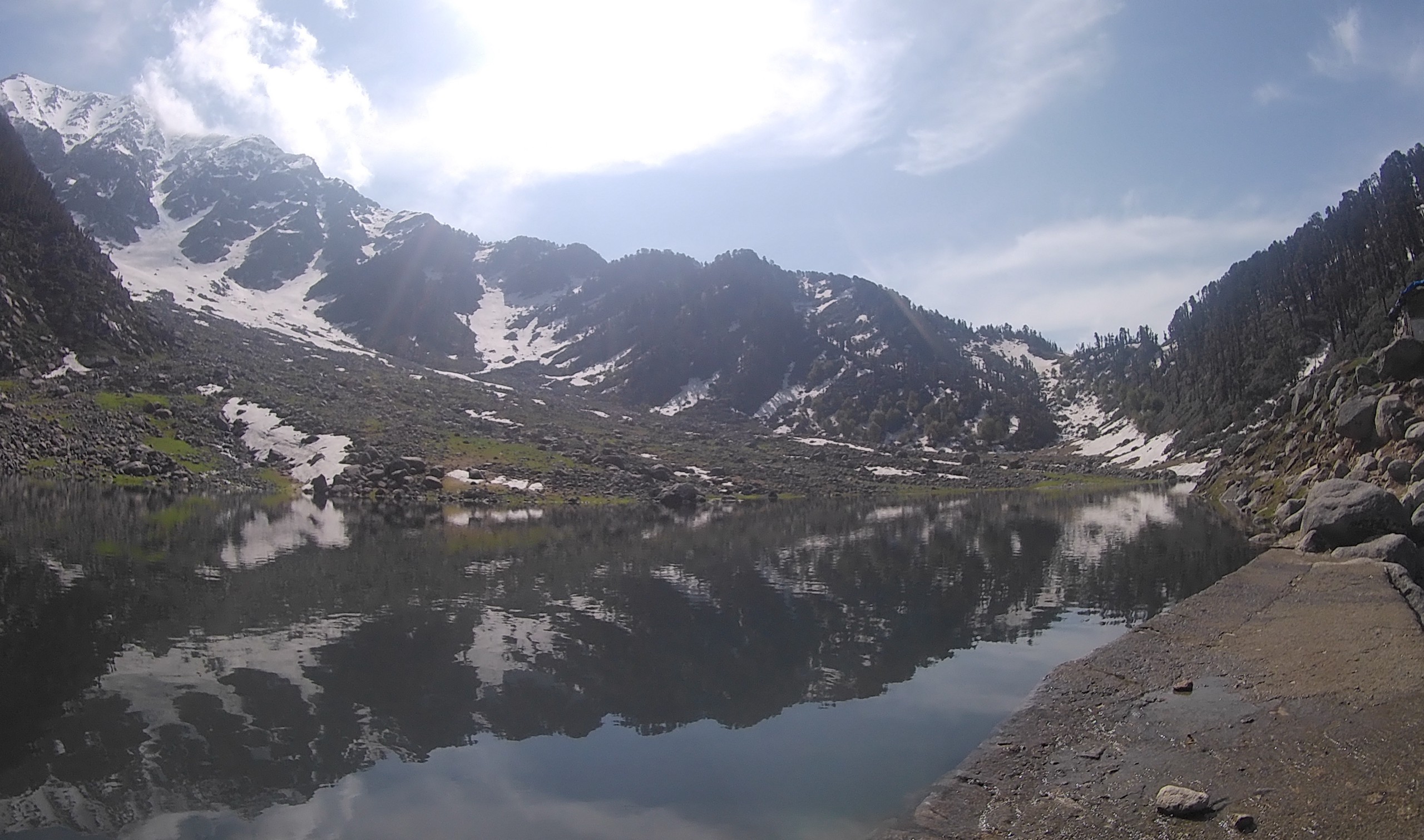 "How glorious a greeting the sun gives the mountains!"
― John Muir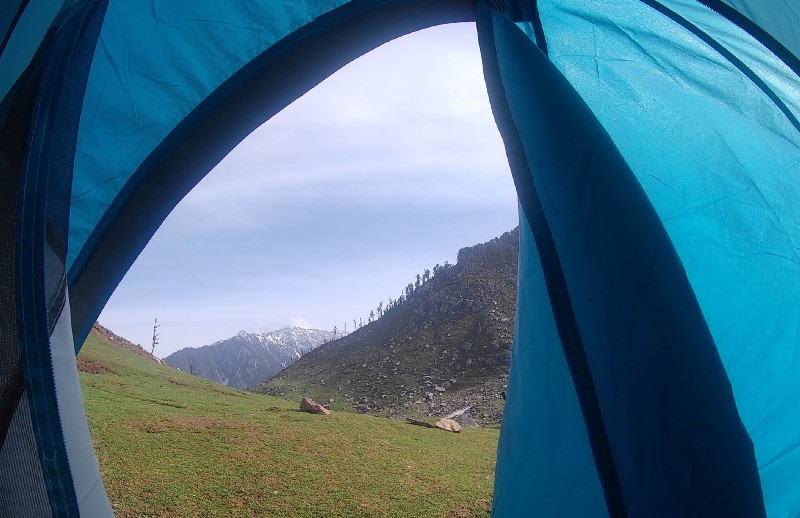 "Come to the woods, for here is rest. There is no repose like that of the green deep woods. Sleep in forgetfulness of all ill."
― John Muir
---
Trek 3: Kareri Lake to Kareri Village
The Western Disturbance Hits…
17.05.2019: The rain started, so did the thunderstorm, and the hailstorm. I lost my phone, my action camera, among other stuff… It was one of the most amazing experiences I ever had.
The weather wasn't as friendly to us when we started our descent. A storm hit us and the stream got flooded. Most of the trail back down was flooded too. My friend decided to camp halfway down.
I decided otherwise…
8:00 PM: I reached the village after 6 hours of trekking through the storm. I had lost my phone and I was tired. That night I slept the best.
"It is in the darkest times, when storms are blowing, that the most impressive displays are made."
― John Muir
Thankfully, I had changed the memory card on my action camera and hence could retain all the pictures for this blog so far. However, I have no pictures of this day. On this day, I couldn't even feel my hands and feet.
I had left my Canon digital camera in the village which would serve for the pictures of the next treks.
I decided to continue the next morning back to Naddi from where I would head to my next treks.
Being without the phone gave me a new found freedom. More than ever.
---
Trek 4: Naddi to Guna Devi Temple
Just me and the mountains…
With minor injuries and major pains, I was back on the trail. It was time to trek from Naddi to Guna Devi.
But first, it was time to welcome the sunrise at Naddi.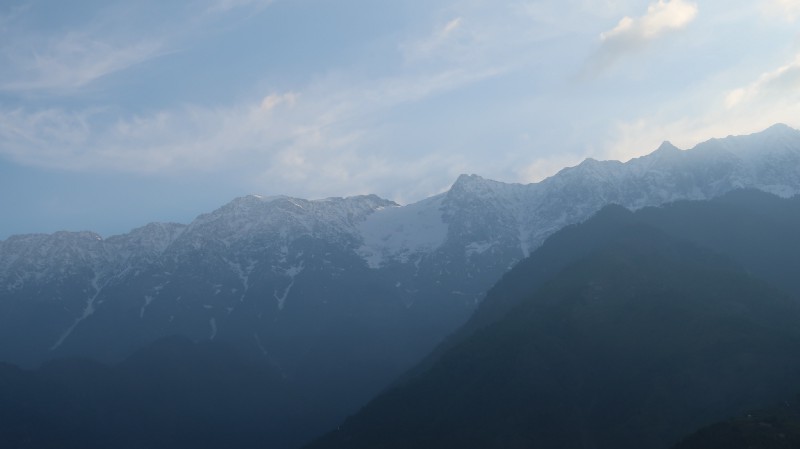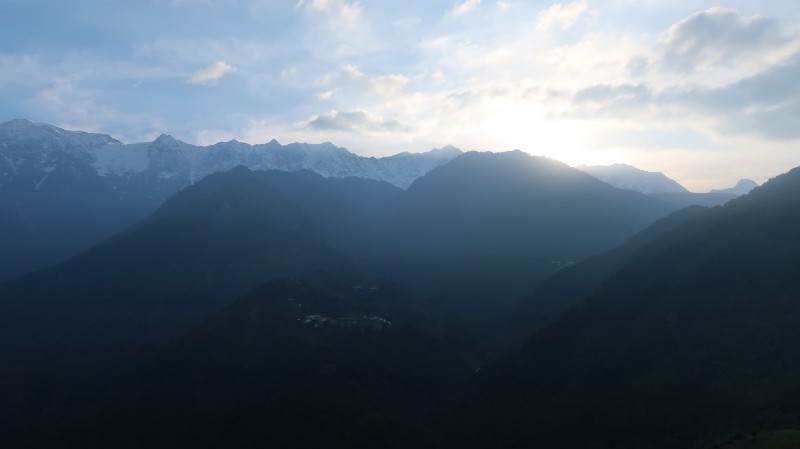 "The sun shines not on us but in us."
― John Muir
I was ready.
Soon as I started my trek to the temple, two Shera-s (beautiful mountain dogs) joined me.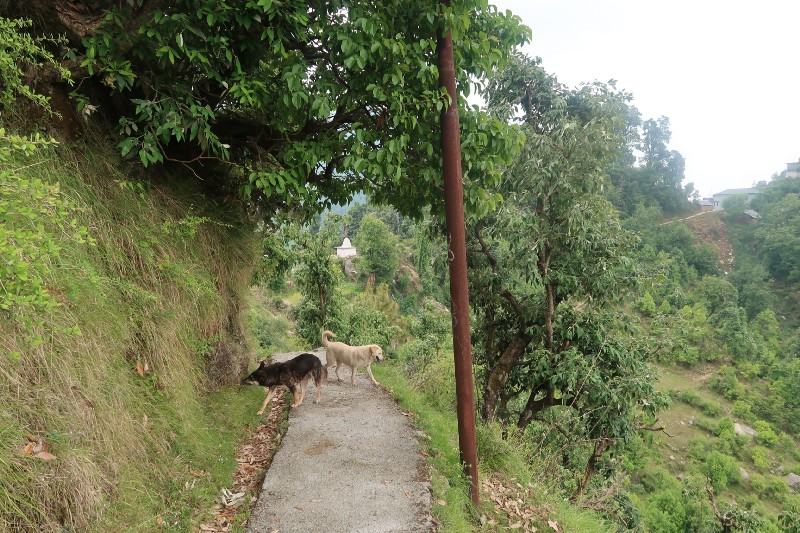 The trek up to the temple was beautiful and spiritual, with local devotees greeting me and my Sheras along the way.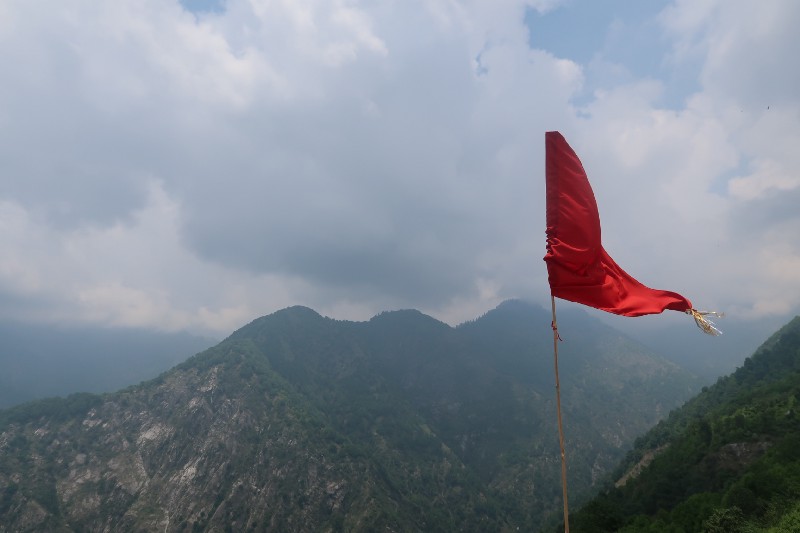 I was also treated to a temple lunch with the locals. I had found new friends. I felt great and knew it was time for my next trek.
---
Trek 5: Guna Temple to Bal Village
Staying with the locals…
I trekked down from the temple to Bal village where I stayed overnight.
Here's a look at the local life at Bal Village, a beautiful village surrounded by the Dhauladhar range of the Himalayas.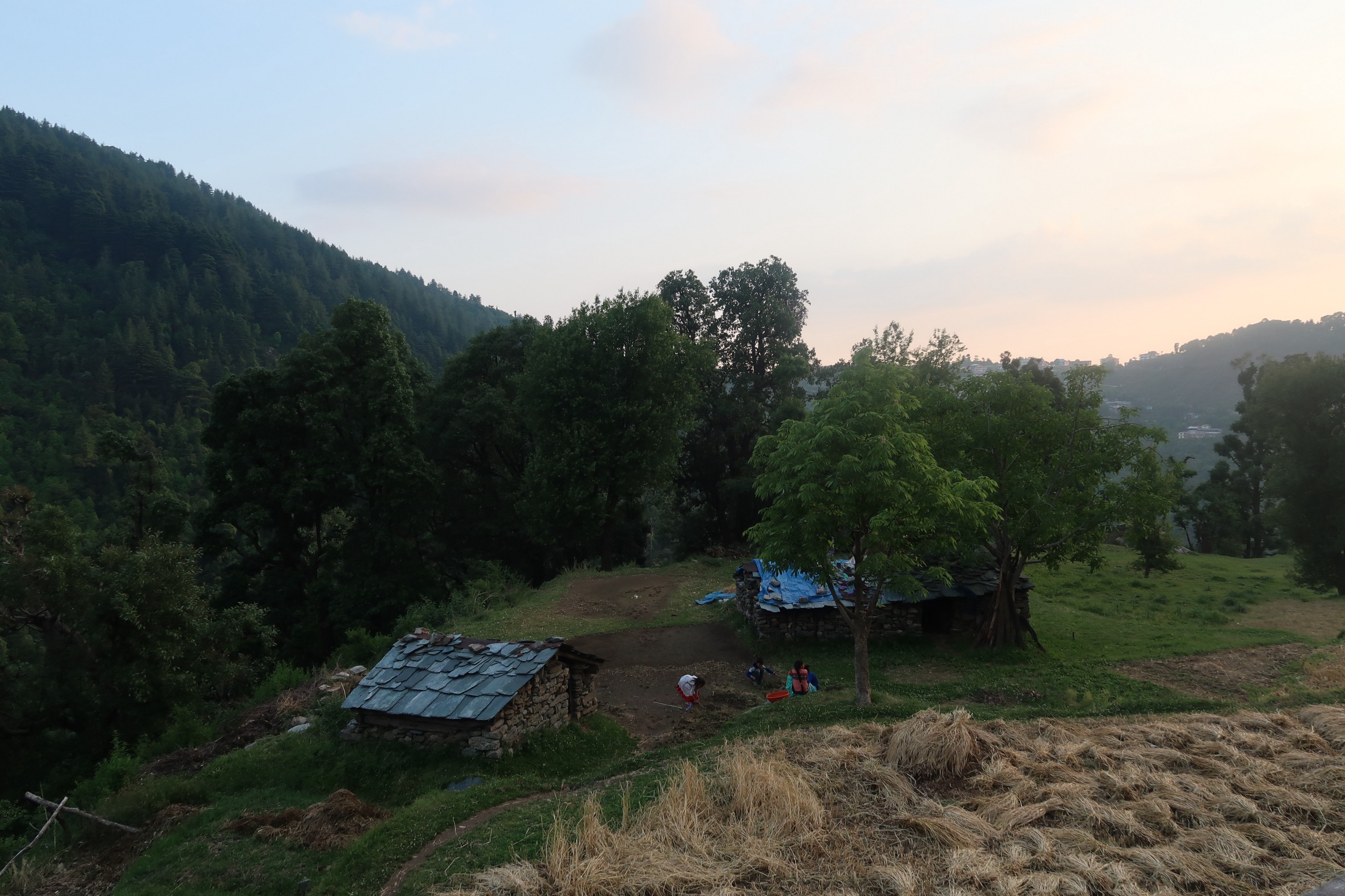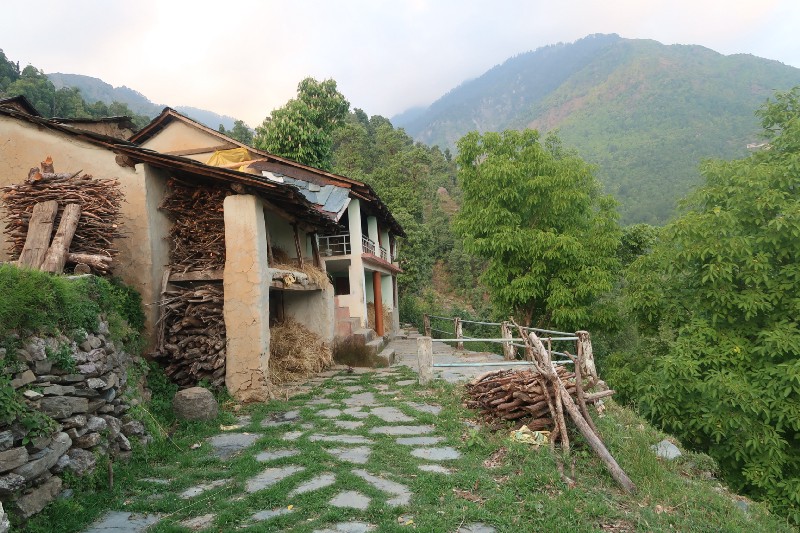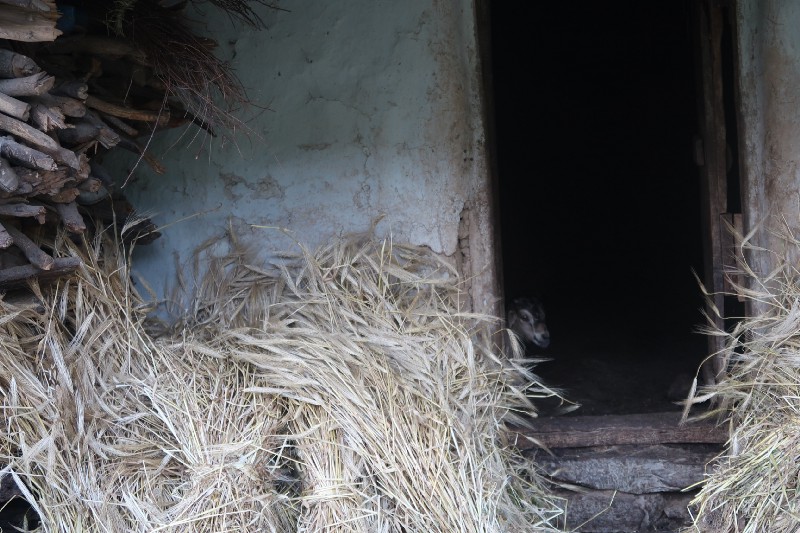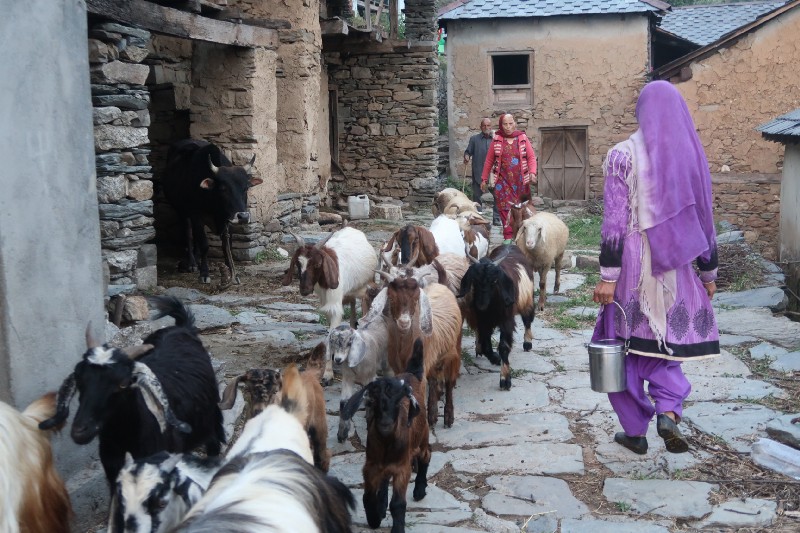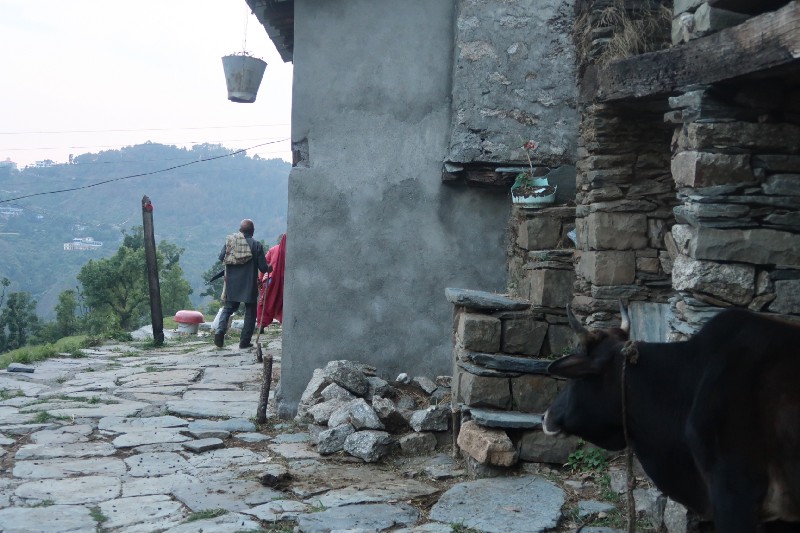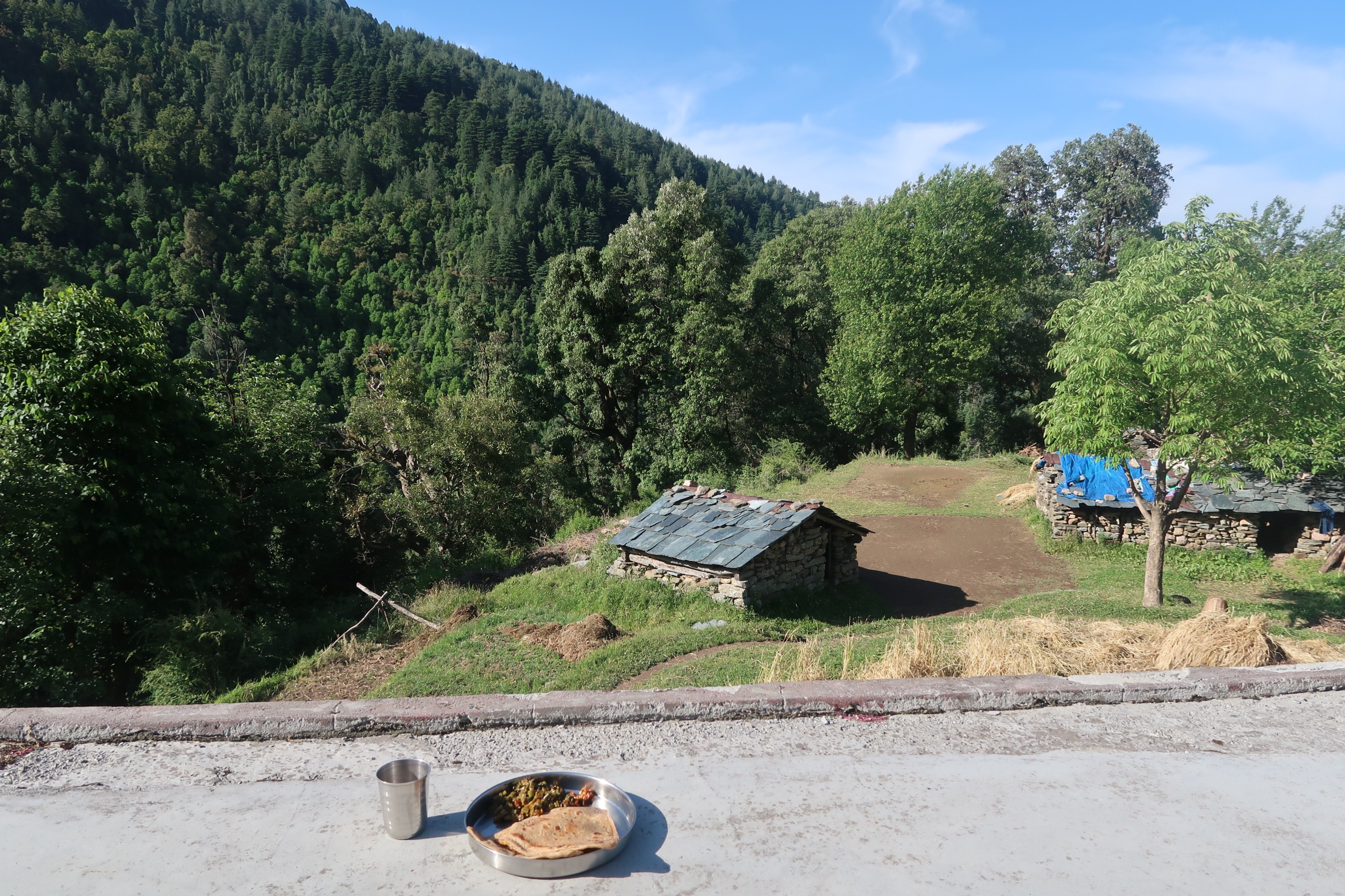 It was great to live life with nature away from the destructive progress of the cities, engineers, and social media addiction.
"Not blind opposition to progress, but opposition to blind progress…"
― John Muir
I headed to the river from the village for my morning bath and tea.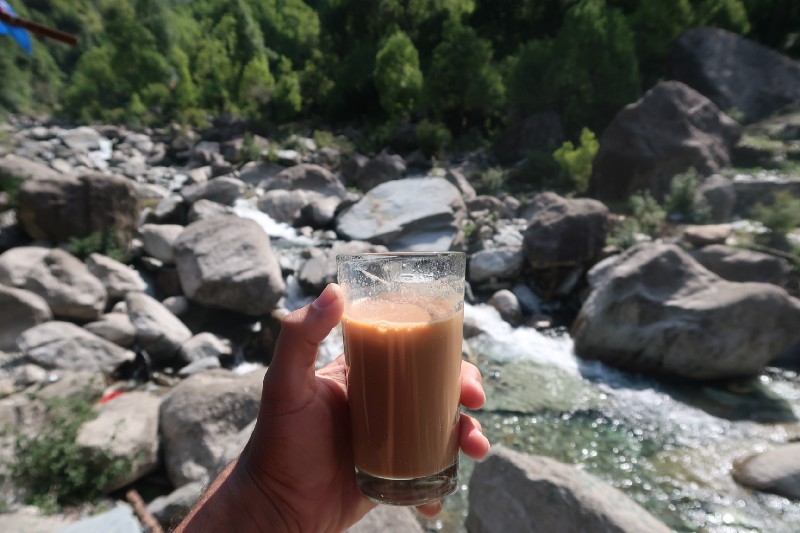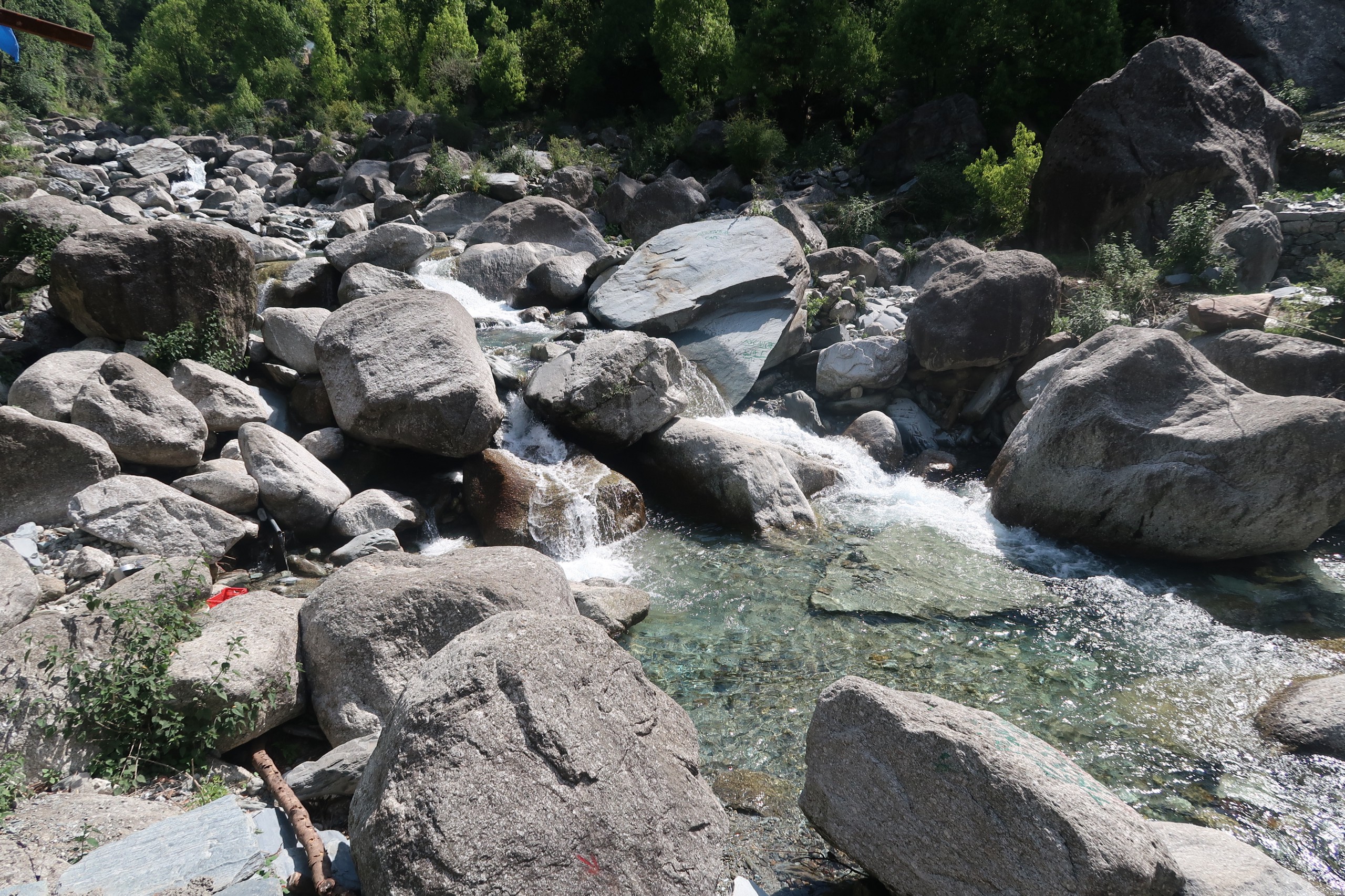 By the next evening, I was back in Naddi, just in time for sunset.
I knew I had to explore a new place the next morning, but I didn't know where I would go. And at that moment, it didn't really matter.
"All the world was before me and every day was a holiday, so it did not seem important to which one of the world's wildernesses I first should wander."
― John Muir
---
Trek 5: Boh Valley & Khabru Waterfall
Just me and the waterfall…
20.05.2019: I headed on a long and beautiful local bus journey from Naddi to reach Boh valley, which would prove to be one of the most beautiful and unexplored valleys in the Himachal.
I reached Boh Valley and stayed in a small village overnight.
My hosts were welcoming and friendly — and had prepared special, local dinner for me.
The next morning, I headed to explore the waterfall on my own.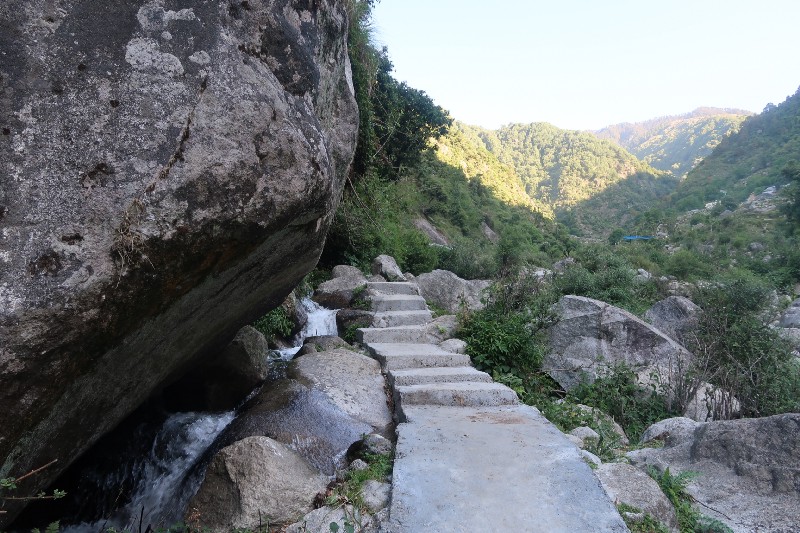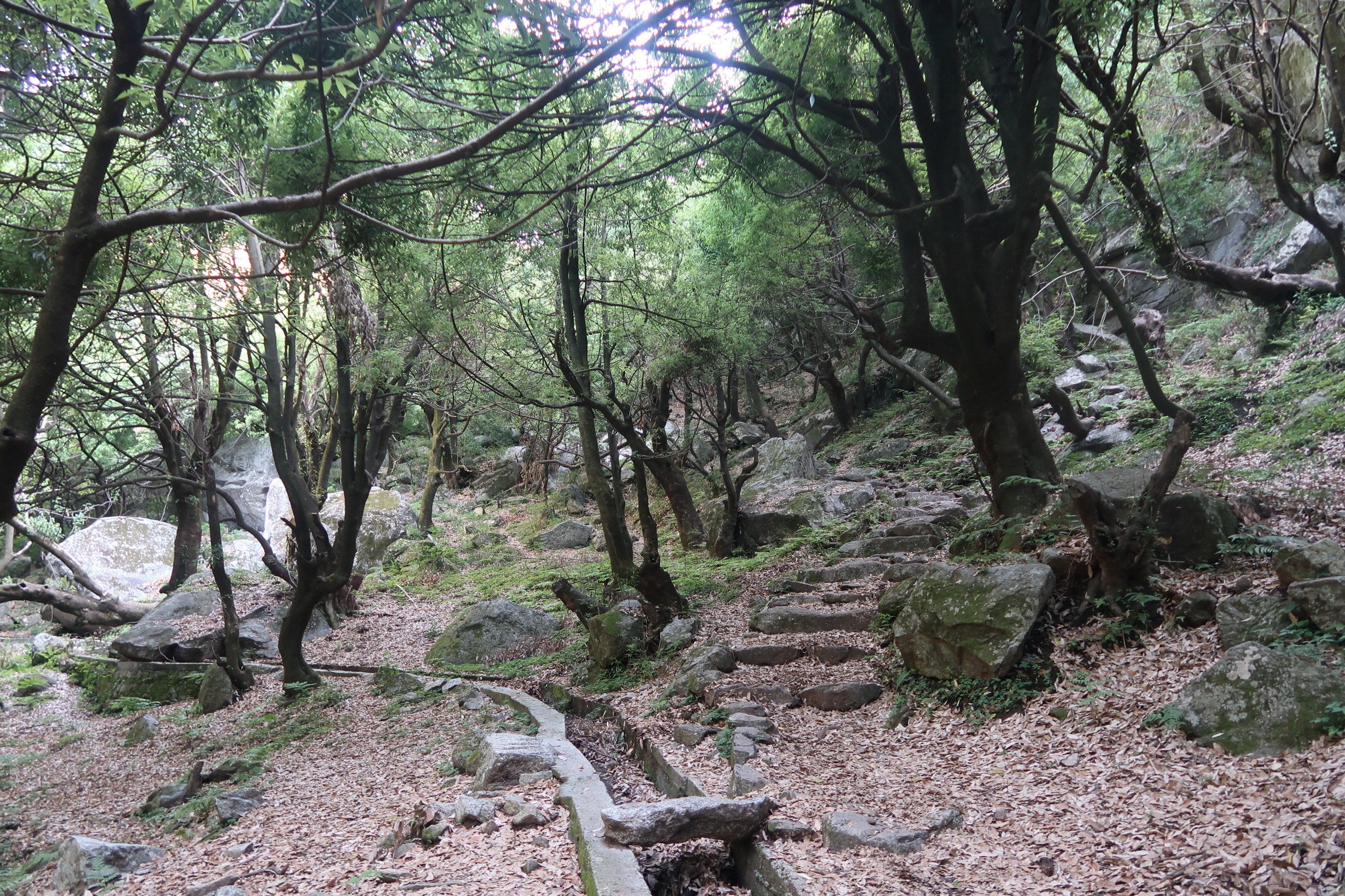 "Come to the woods, for here is rest, …climb the mountains and get their good tidings. Nature's peace will flow into you as sunshine flows into trees."
― John Muir
After a while, I got the first view of the waterfall.
It was there — alone in the forest. It was as if it was waiting there to be explored again this morning.
And I was honored to be there to give company.
"Go quietly, alone; no harm will befall you."
― John Muir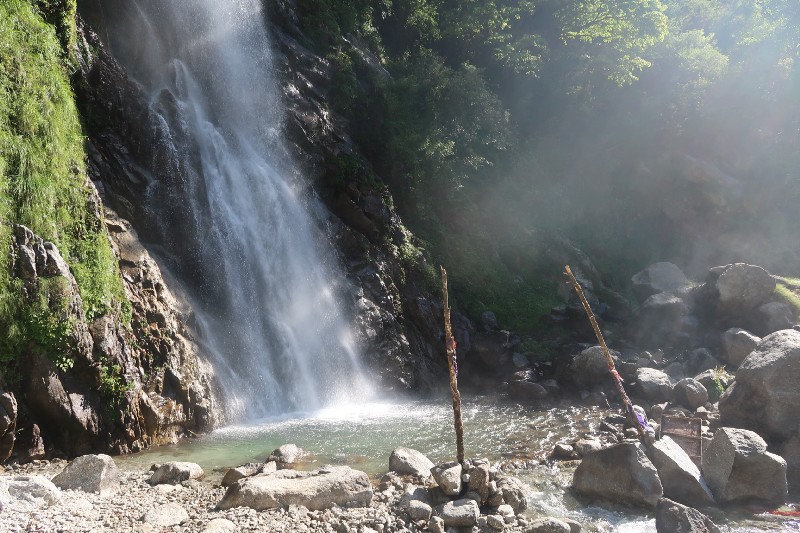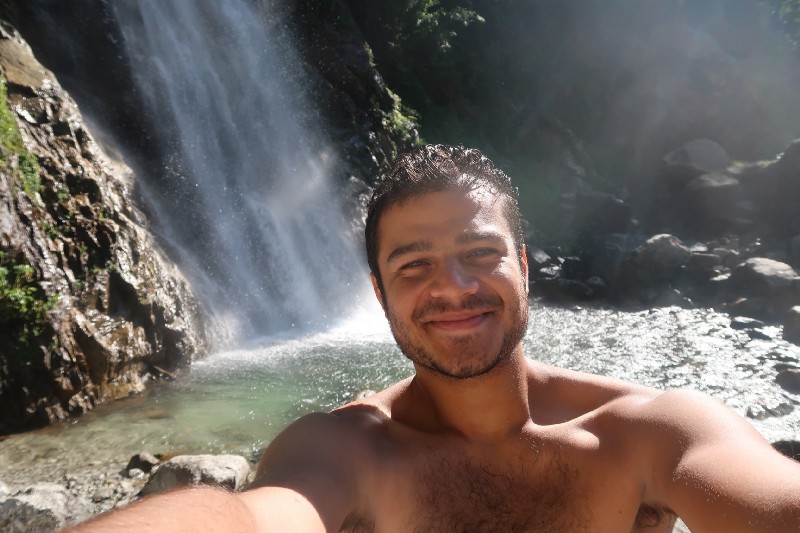 After spending some time with the waterfall, it was time to trek down to the valley.
I reached back to the village where I stayed.
It was like being back home…
I didn't want to go back further down to civilization. But like I true nomad, I had learned to live outside the impact of the societal human life while being inside it.
"Several times I was threatened with a successful business career, but each time I escaped again into the wilderness."
― John Muir
---
That was my Himachal trekking experience.
It was wonderful, enriching, soulful, refreshing, and adventurous. I knew I would be back there. But for now, it was time for the next experience.
Until then,
Live Free. Nomadic Dev.
---
UPDATE: ITINERARY DETAILS
Many have asked for the travel details and itinerary of this trip.
So here you go:
I started my journey from Delhi. Overnight train from Delhi to Pathankot called Dhauladhar Express after the mountain range in the Himachal.
At Pathankot, walk from the railway station to the bus stand. On the way, you will see some military gear shops on the left. Get your trekking equipment there. They're better quality and cheaper than renting.
From Pathankot bus station, take a bus to Dharamshala and from there, you will either get a bus directly to Naddi village or you may have to change one at McLeod Ganj.
Alternatively, you can go from Dharamshala to McLeod Ganj by bus and then trek from McLeod Ganj to Naddi village. It's a short but beautiful trek.
In Naddi village, stay at Himalayan Homestay (By Mr. Rajendar) or ask Pankaj Bhai (who runs Fauji Cafe) for a room. For one person, you should not spend more than INR 700 for accommodation. If you're in a group, head to Shova's Nest run by Mr. RK Singh. Mr. Singh is the friendliest and most helpful person in the entire Naddi village.
Also, eat your meals at Fauji cafe. They have a great vibe.
Naddi doesn't have a print-out or internet shop but there's a touristy spot just a 1 km before Naddi called the Dal Lake where you can find 2 internet cafes. This is just additional info if you're crazy like me and traveling without a phone.
Watch the sunset at Naddi and the next day, begin your trek from Naddi to Kareri Village. Take the longer and more beautiful route which goes through Gatedi village (It's not too long; around 6–7 kms). Don't take the one which goes through Ghera.
After crossing Gatedi village, you'll cross a beautiful river stream and continue your trek by crossing the mountain after the river, until you join the main road. Cross the road and continue in the mountain shortcuts to reach Kareri.
At Kareri village, stay at Maan Homestay. A very friendly family with great home food. Mr. Maan has been a trekker himself and has immense knowledge to share. Double rooms should be between INR 1000 to 1200 and it can be negotiated for a single person close to half the price. Eat food at home and tip them well. Each meal per person should be around INR 100.
Enjoy an evening in Kareri Village and go to the 'Out Of the World' cafe on the market road (the only road in the village) and enjoy some ginger tea with a very friendly cafe staff and owner.
Next morning, have breakfast at Maan Homestay (Mr. Maan's wife cooks amazing food) and then start the Kareri Lake trek from the homestay (total distance: 11 kms). You can also ask her to pack lunch for the way or to eat at the lake.
On the trek, try not to stop for food or tea until Rioti which is the mid-point of the trek. There are 2 cafes at Rioti where you can take a break and have some tea. The first cafe near the bridge has better views and beautiful dogs as well as a portable toilet you can use if you wish.
If you need a guide for the trek, ask for Deepu Bhai who is Mr. Maan's Damaad. He's probably the friendliest and most skilled guide I've seen in that region. I met him on my solo trek as he was guiding a group.
Everyone in this region is very friendly they're part of the 'Gaddi' community, one of the friendliest people you'll meet.
You can get the trail from Kareri village to Kareri lake on Maps.me, thanks to Inditramp.
Once you reach Kareri Lake, you'll lose all your tiredness. Enjoy the beautiful views and camp there overnight. It's really important to stay overnight to get the full experience.
You can carry a sleeping bag and mat and sleep near the temple. It's cold and there are no doors or windows or proper roofs in the temple stay.
Alternatively, you can carry your tent and pitch it on the various potential camping sites around the lake. This is a better option.
Please don't leave anything in the hills. Carry your rubbish and stuff back with you. There isn't a proper garbage disposal system there as you're in the lap of the Himalayas so make sure you get it back to the village and dispose of properly.
You can continue your trek beyond Kareri Lake to Laam Dal Lake if the weather and your body permits. It's better if you have a guide for this one.
There is a shop at the temple where you can get basic stuff and perhaps even food as I've heard. Everything was closed due to weather conditions while I was there hence I'd have no first-hand food reviews from this shop, nor would it matter to me.
The next morning, trek back to Kareri village. From the village, head back to your base village Naddi. You can either trek back or take the shared jeeps from Kareri to Ghera and a bus from Ghera to Dharamshala and then to Naddi.
Watch the sunset at Naddi again and wake up early to watch the sunrise from the other side.
After sunrise and breakfast, start your trek to Guna Devi Temple. This is a local temple and you will find food on the way. No need to pack any food or drink for this one.
The trek begins at Naddi and takes you to the river crossing in the valley close to Naddi. You can rest at the river cafes and then begin the uphill trek to the temple.
It's a one hour trek and you can eat at the temple. You can also stay overnight at the temple Dharamshala but I chose to stay at Bal Village.
Trek from the temple to Bal Village is a simple, short, and beautiful way. Look for Vishal Bhai or Sonu Bhai. You will be staying at Sonu Bhai's home. It'll cost you around INR 500 for one person and INR 100 for each meal.
Alternatively, look for Mahendra Bhai. He's a celebrity mountaineer of the village and was building a big homestay when I visited him. He also has great stories to tell.
The next morning, enjoy breakfast at Bal Village and trek back to base village Naddi.
From Naddi, take the 'Boh Valley' bus to 'Boh Valley'. This will be our base for the next trek.
Once in the bus, ask the conductor that you need a homestay in Boh. He'll drop you a kilometer before the last stop (which is the pull) and you can stay there. I stayed at a contact's home in their village near the trek.
If you're in a group, contact Tarsem Bhai for a great camping experience. He's very friendly with the sweetest family and he has made Boh Valley come on the adventure and exploration maps.
The next morning, start your trek to Khabru Waterfall. You can carry food with you if you wish to do a mini-picnic at the waterfall as I couldn't find any shops on the way. Make sure you do this trek early morning and start by 7 or 8 AM to get the best out of it.
Make sure you take a bath in the pool at the base of the waterfall. The water there heals you completely.
The same day or next morning, head back to base village Naddi. Enjoy the sunset one last time on your trip.
Take the overnight bus from Mcleodganj back to Delhi.
I've mentioned the approximate costs in the post. You will be spending around INR 1000 per day on average. I spent around INR 5000 for a week's trip since I had very few requirements and 30% of the budget went into tipping the locals and villagers. I come back to my country only a few times each year and that's the time I wish to do this for the locals. Not just for their sake but because I want to. Please be nice, friendly, and giving to the locals. And keep nature clean.
---
IMPORTANT PEOPLE: (Ask me for contact info if needed at devrishabh@gmail.com)
Naddi:
Mr. R.K Singh (Owner of Shova's Nest)
Mr. Dheeraj (Son of Mr. Singh, Group Organiser)
Mr. Rajendar (Owner Himalayan Homestay)
Mr. Sumit (Good collection of fair-priced wine)
Mr. Pankaj (Runs Fauji Cafe)
Mr. Gaurav Singh (Salon owner, great haircuts and head massage)
Kareri:
Mr. Maan (Owner Maan Homestay)
Mr. Deepu (Guide and trek organizer)
Mr. Sanjay or Santosh (known by both names, runs the shop at the lake)
Guna Devi Mandir:
Rajesh or Billu Panditji (Temple priest)
Bal Village:
Mr. Vishal (homestay/accommodation)
Mr. Mahendar (Mountaineer and homestay owner)
Mr. Sonu (Homestay owner and trek organizer)
Boh Valley:
Mr. Tarsem (Boh valley ambassador & camping organizer)
---
For any other details, email me devrishabh@gmail.com and I'll try my best to help you with the trip.