It was early morning and I was ready to continue my drive to Mai Chau.I had started from Ninh Binh on my semi-automatic 'Wave' motorbike.I wasn't hungry and decided to make a quick stop to get the Vietnamese 'Ca Phe Sua '.I happened to cross this little sugarcane Heaven on the way.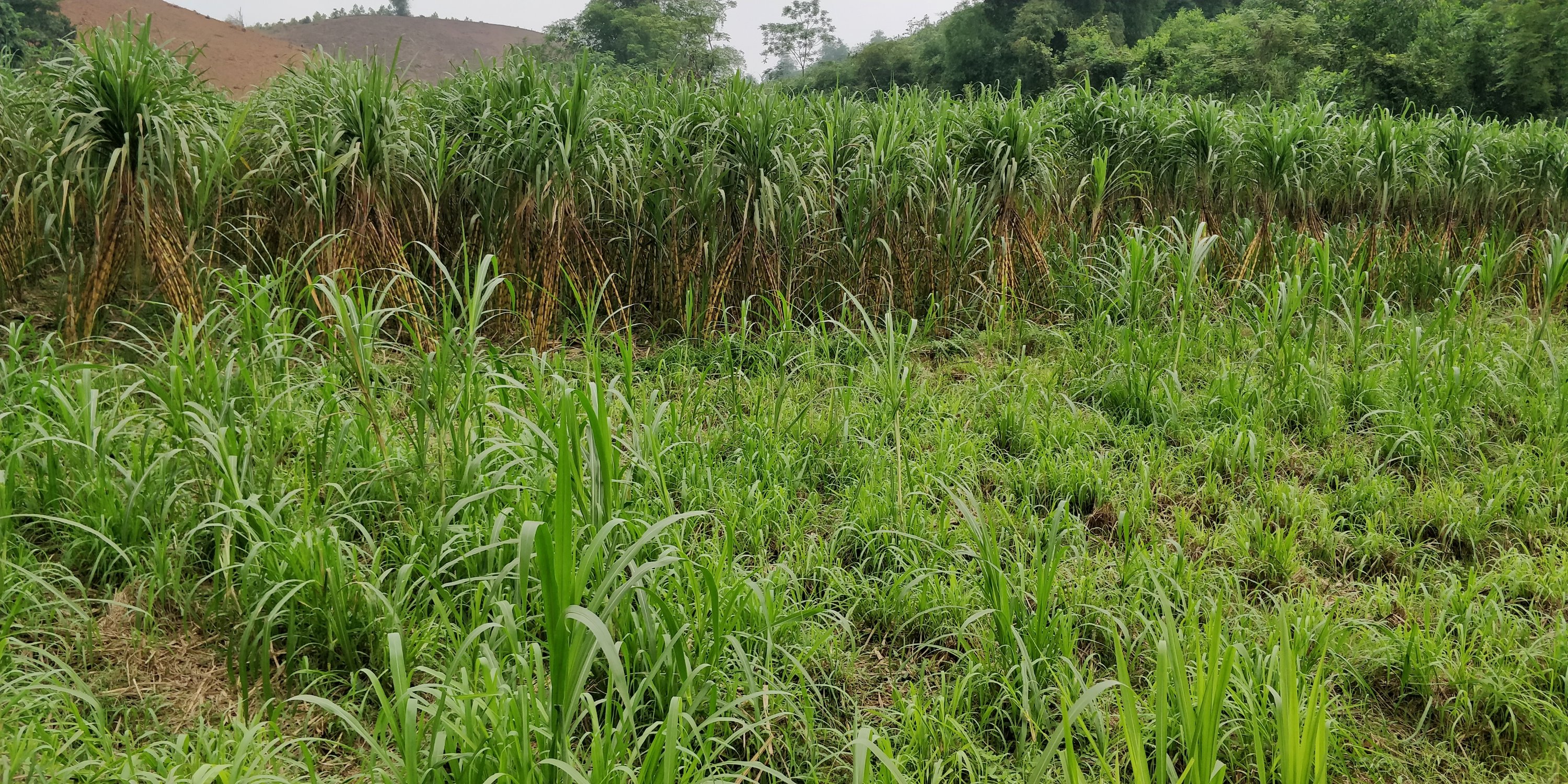 The feel of crossing the sugarcane fields is just amazing.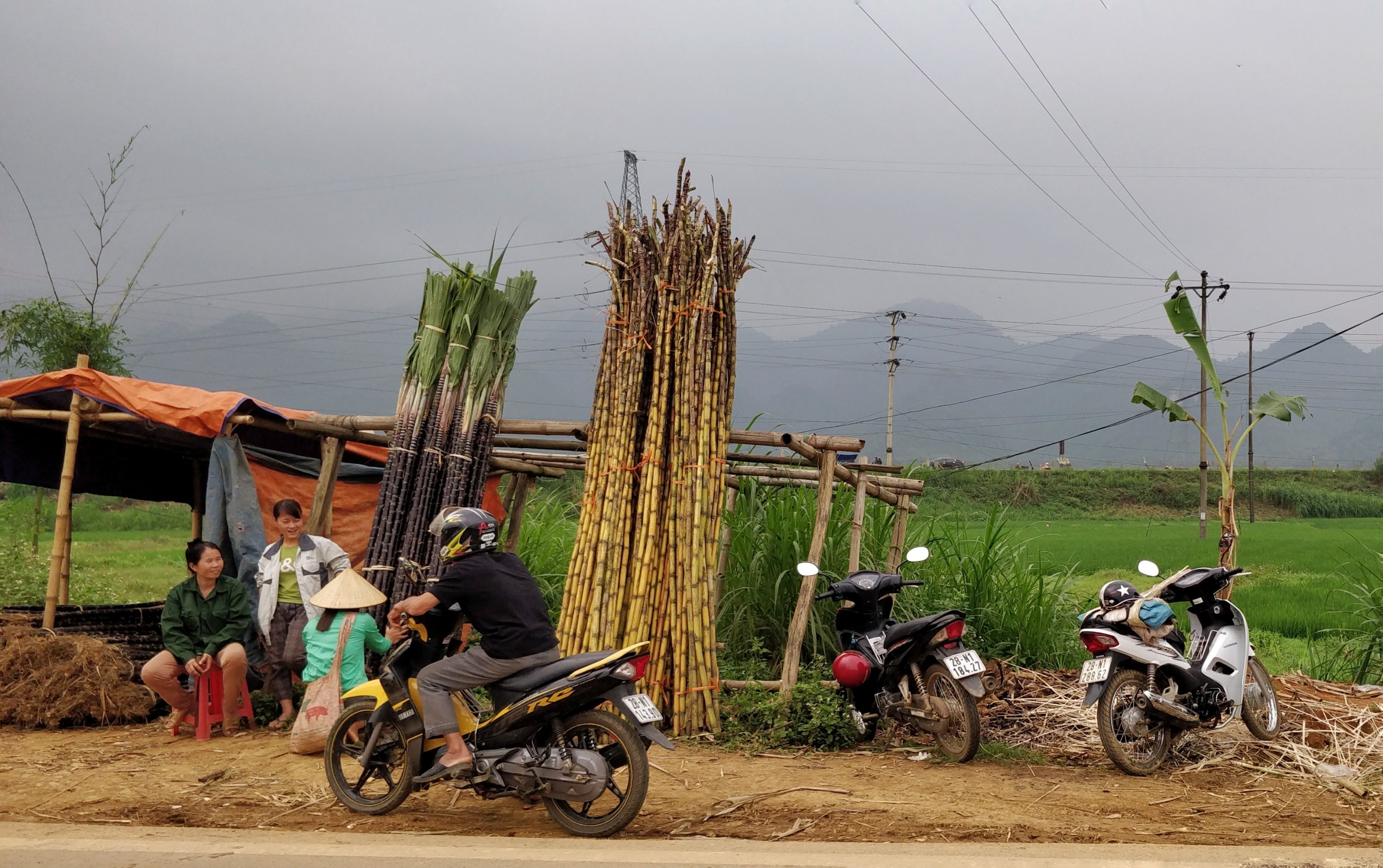 Location: Ân Nghĩa, Lạc Sơn District, Hoa Binh, Vietnam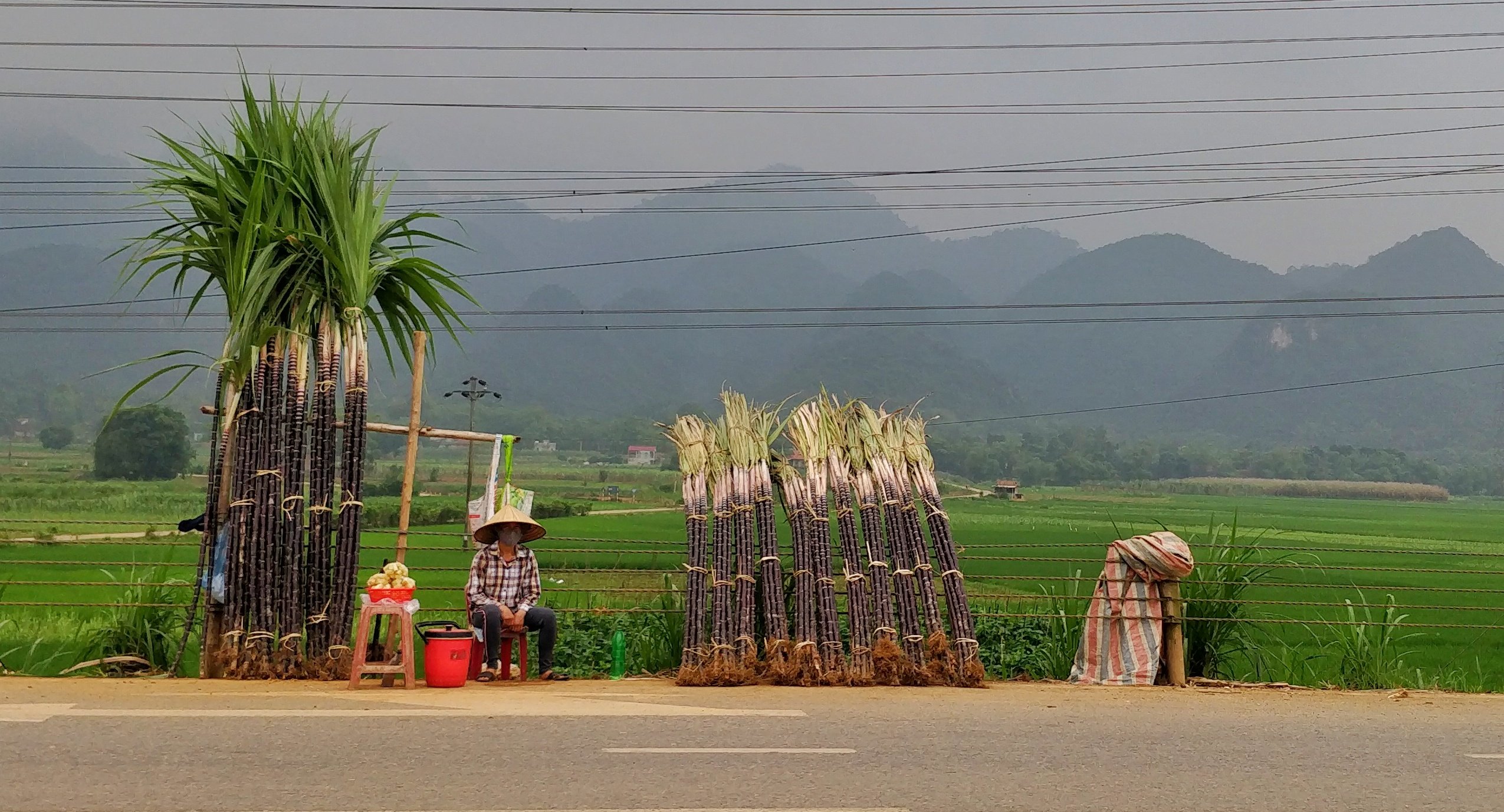 I was tempted to stop for some fresh sugarcane water but decided to continue my search for a beautiful cafe.And I found it soon after..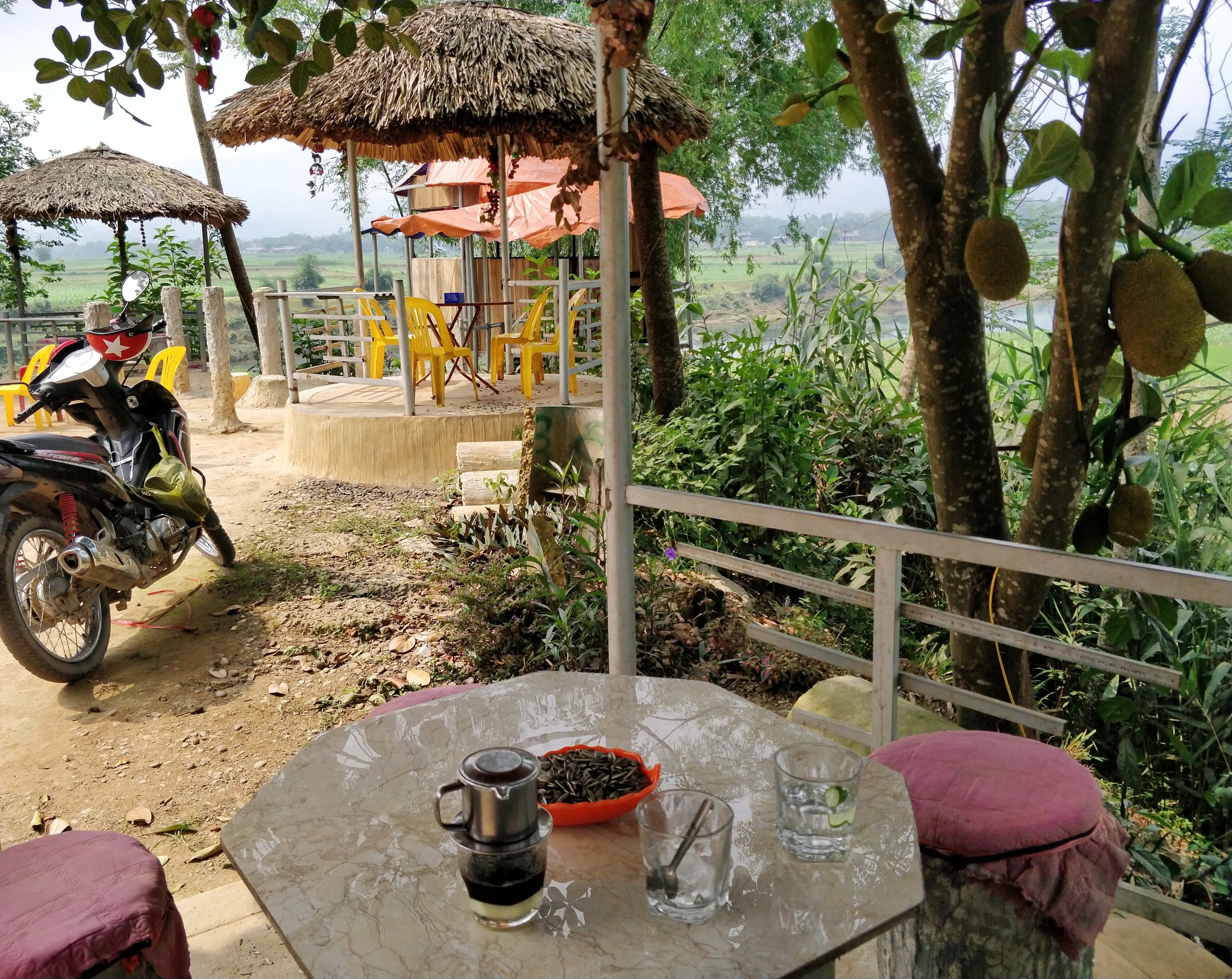 The river view was a treat and so was the coffee..
:)The owner is a friendly guy who also showed me around.He's built a small trek upto the river with beautiful views.