The best experiences and highlights of my Vietnam travel have always been with local families. When I explore a new place in Vietnam, the first thing I do is find a local family to live with.
The easiest way to do this is by finding a homestay with a local family and then becoming a part of their lives to experience how they live 🙂
First Time in Ninh Binh
It was 2 A.M. when I first reached Ninh Binh after a 5 hour bus journey from Ha Tinh (where I had celebrated Tet 2019 with a local Vietnamese family).
I had done no reading about Ninh Binh as I was too busy eating, drinking, sleeping, and playing during those first few days of the Tet holiday.
At 3 A.M., I had a new Zalo friend who was going to rent me his motorbike in Ninh Binh city and at 4:00 AM, I sent a booking to 'Ha Lan Homestay' in Trang An.
I was convinced Trang An was the location I'd base myself in and Ha Lan was the homestay I would sleep in. I only booked the first night through Booking.com and my decision came from all the 10 star reviews I saw.
I had no idea I was about to find a new family of my own 🙂
Becoming Family
Thanks to my amazing Vietnamese skills, friendly nature, and a great sense of humor, I was 'in' the family on the second day of my stay, which I decided to extend indefinitely.
I had a new elder sister Yen (Chi Yen), who is also the primary host at the homestay.
The family liked me and I liked them.
I helped with the work, the restaurant, guest interactions, and online marketing.
Here are some of the best experiences at Ha Lan Homestay.
Family Dinners with Guests
We had frequent family dinners with guests with a lot of good food, live music, and a lot of drinks.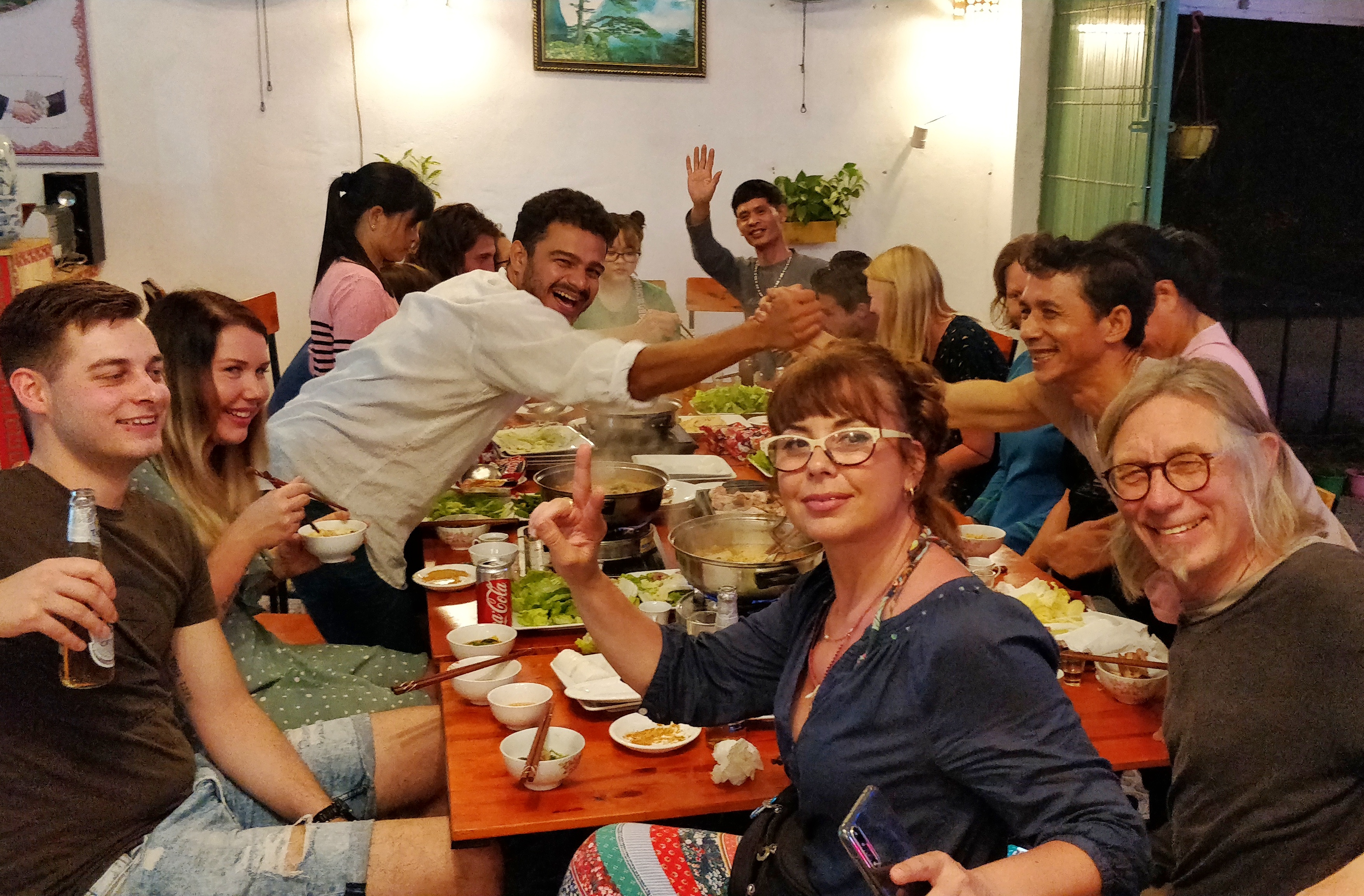 This is from one of the hot-pot party we had at the homestay! Everyone loved this dinner and said it was the 'highlight' meal of their entire Vietnam trip.
And I agree.. 🙂
After a lot of eating..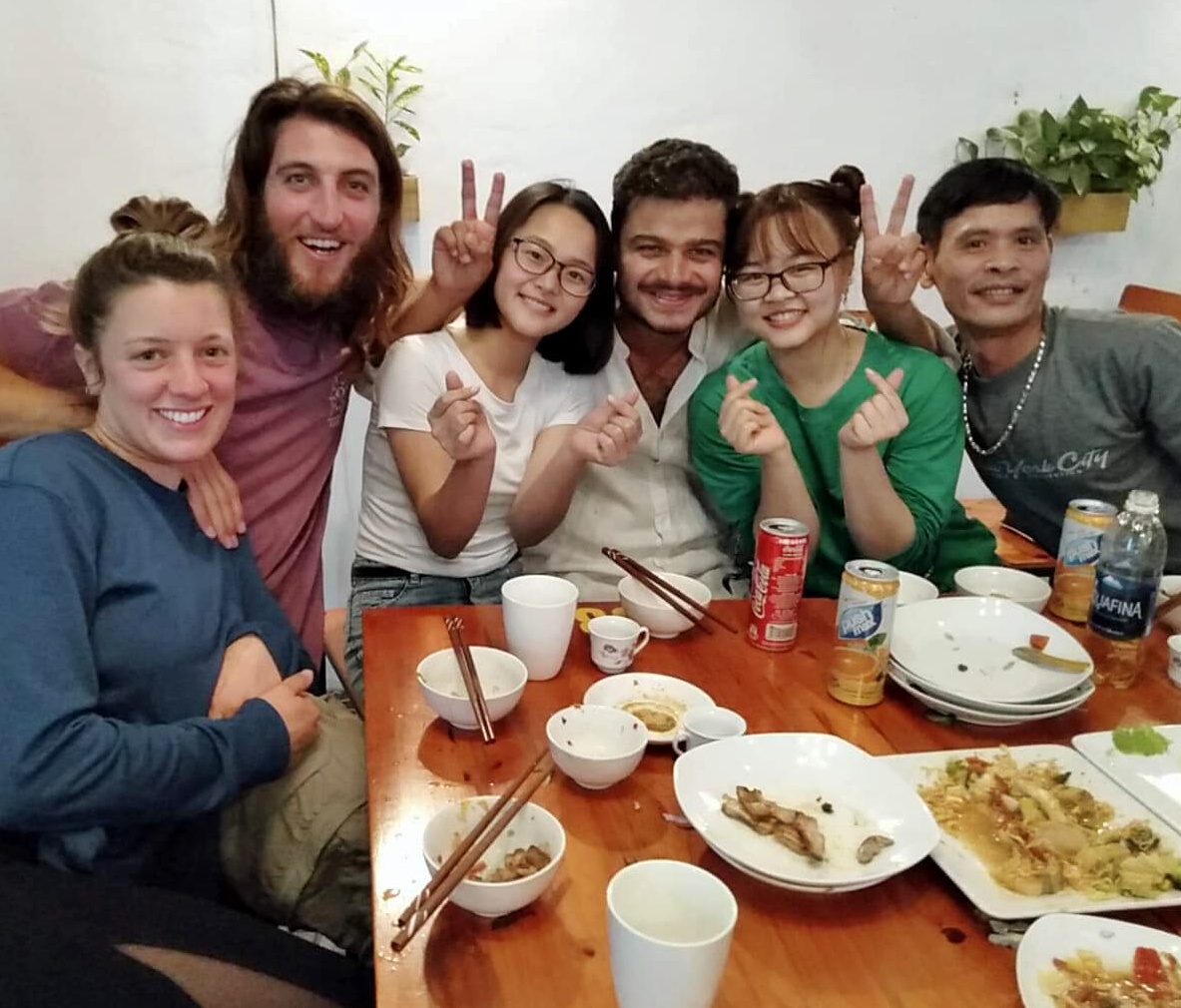 Toward the end of the dinner, the homestay had become a home and family for all the guests.
So once we'd done eating (as the food never seems to finish), we decided to explore Bai Dinh like a local.
Explore Bai Dinh like a local
Ninh Binh is one of those destinations in Vietnam which combines stunning landscapes and architecture with really local experience.
And what could've been better than exploring with a local!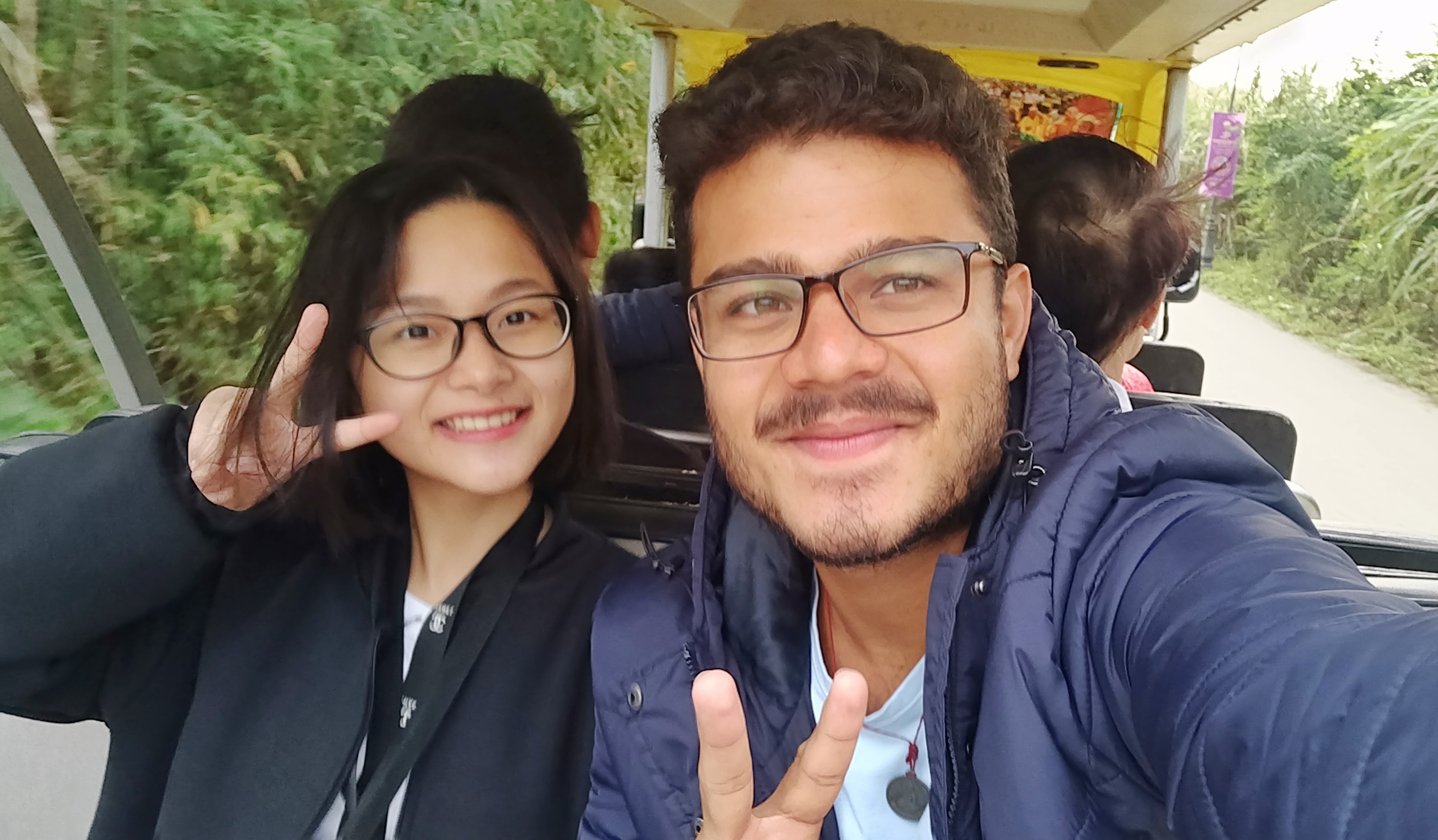 And so, we were at Bai Dinh!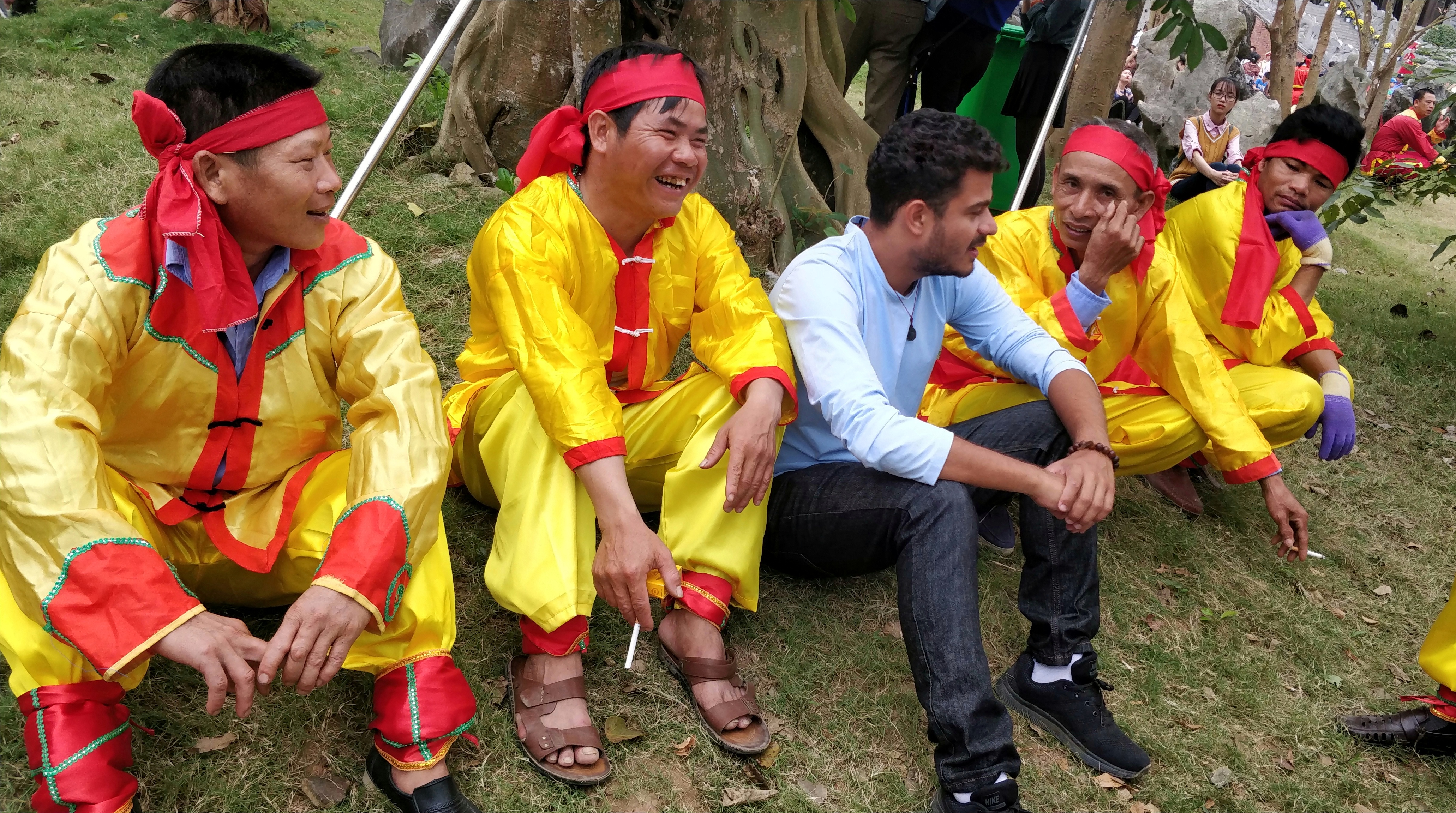 Making Khoai Lang
We always had family dinners together.
And sometimes, after dinner, we used to cook sweet potato, Vietnamese style, on coal.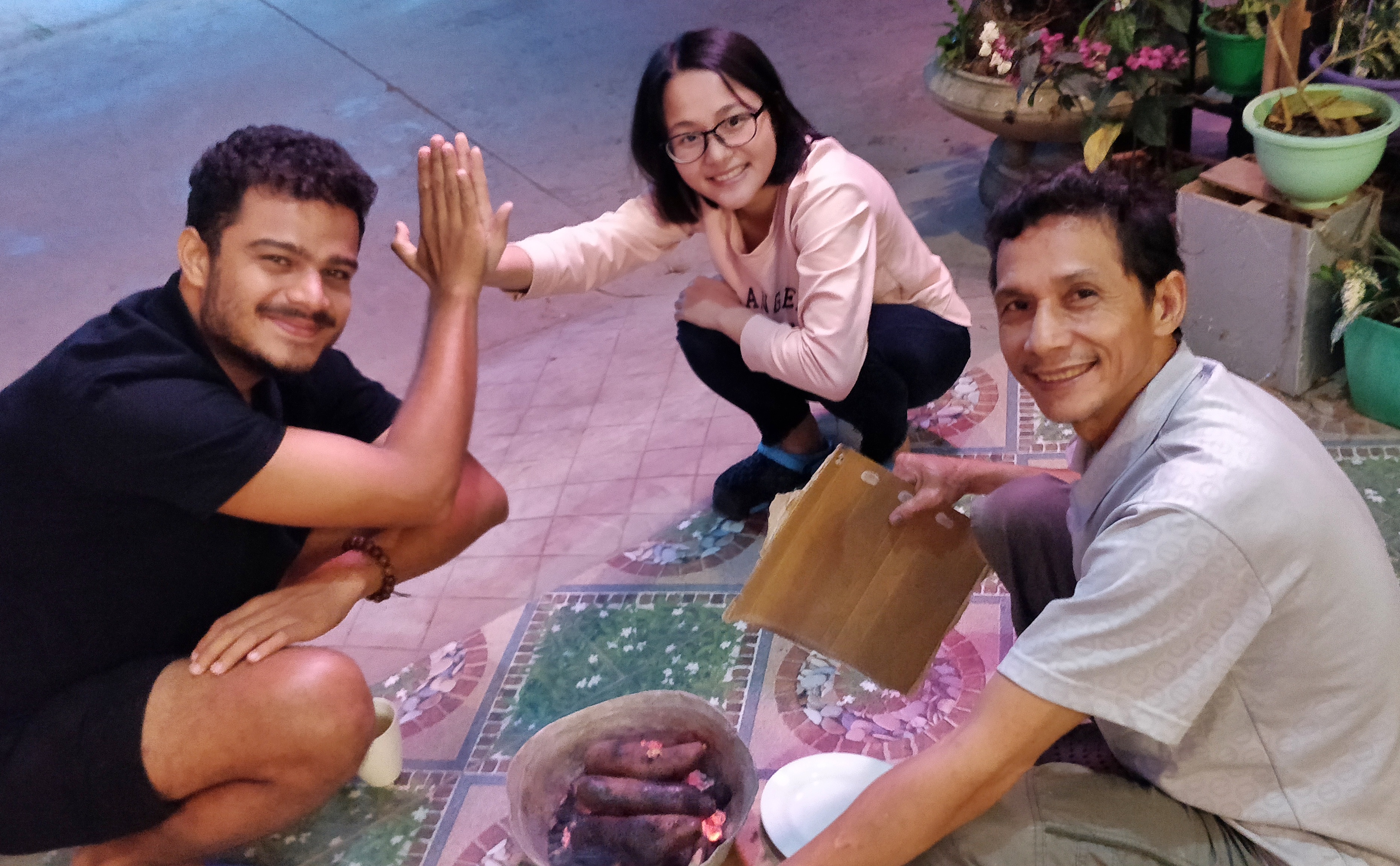 Playing Rummikub
What happens when your guests like playing Rummikub?
Well, if you're a good host, you'd spend the night playing Rummikub with them!
And that's what we did..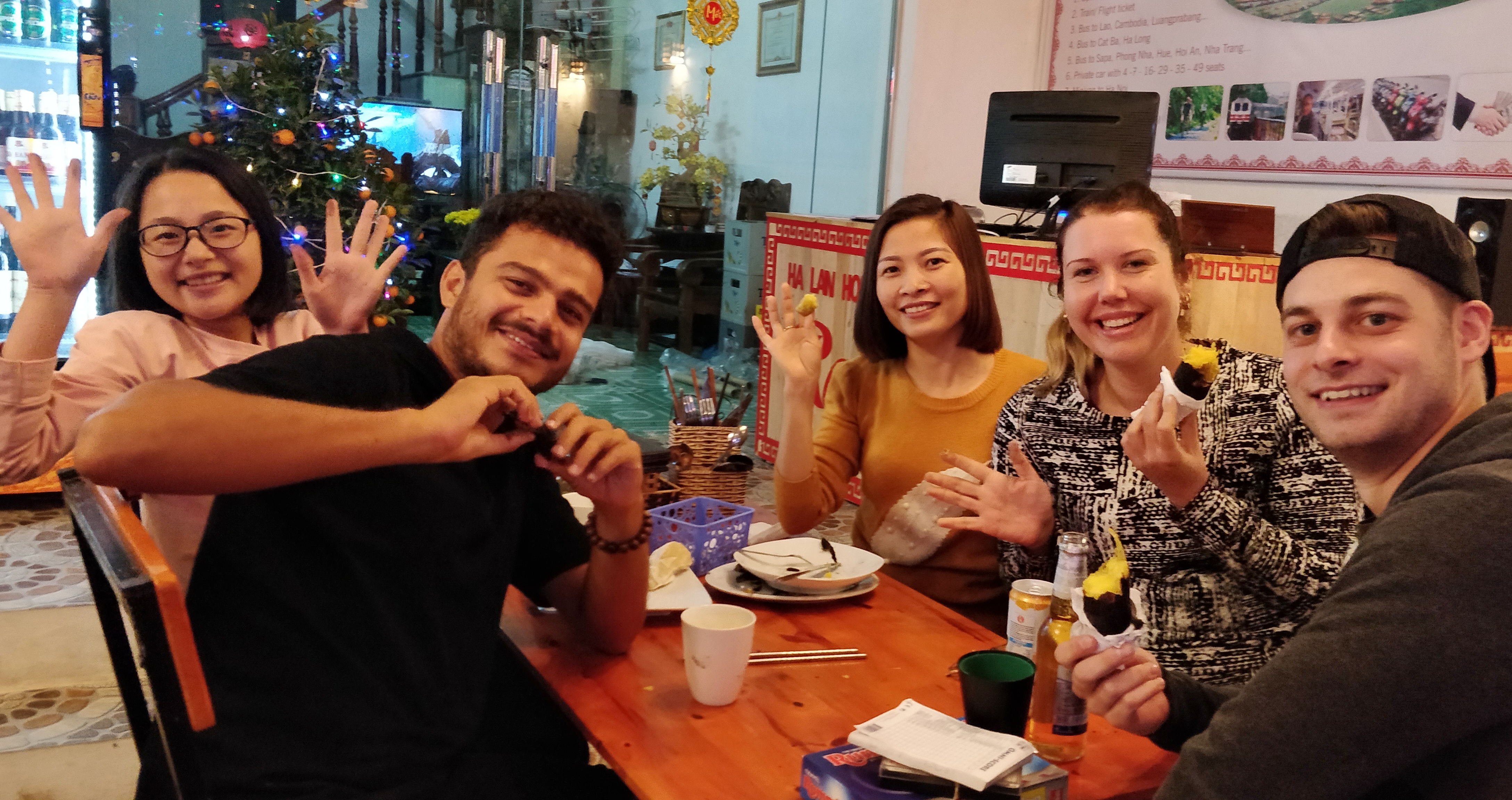 After 3 days, it was time for me to pick my mom from Hanoi who was coming to travel Vietnam for the first time with me.
I was excited and decided to get here to the homestay to experience the local family and see Ninh Binh.
The homestay is located in Trang An which makes it close to all the interesting sights.
Here's the location on the map:
I had decided to come back to the homestay and stay for a few weeks next time.
I will share my experience living here soon 🙂