Being an Indian, the majority of my money is in the Indian currency. I've tried many Indian personal finance tools and apps, and over time, have found the ones that work best for me.
In this article, I will share the finance apps and tools I use. I will also share how I use them. This will give you an idea of what they're best for.
Disclaimer: There are no sponsored links in this article.
This article was written in August 2021 and will be updated as I update my toolset.
To give you a quick background, I have lived as a digital nomad for many years since 2016. I created multiple income streams while traveling the world. I've been saving and investing my savings in different financial assets.
You can see my initial personal finance journey from 2017-2019 here.
One of the major changes that have happened in my life since that is I've got married and I have decided to do more of the short-term activity (like day trading) and move to more long-term and automated strategies of investing (like index funds). I had planned to experiment with investing assets – buying and selling – until 30 and then focus on the long game.
Before we start discussing the tools, let me share the basic money management process I follow:
Create multiple businesses or income streams (aka make a lot of money)
Save most of the money I make (I really mean most of the money)
Invest money in diversified, and mostly automated, assets (aka don't have to work on it every day)
Review my money from time to time (at least monthly)
Let's get into the money management stack:
WaveApps for Accounting
I use WaveApps for essential accounting.
I run multiple businesses and manage different income streams. Some of the key accounting features I need to do this are:
To raise invoices to customers
To send receipts to customers
To manage bills and expenses
To manage earnings by customer
To create reports to understand how the business is doing
All of this is handled by WaveApps, which is like a free alternative to QuickBooks.
Spendee for Budgeting
I've tried various apps for managing my budget but found Spendee to be the best.
It helps me manage expenses and plan my budget. While I don't use this myself as my wife does the budgeting and expense management, we both review the numbers together each month.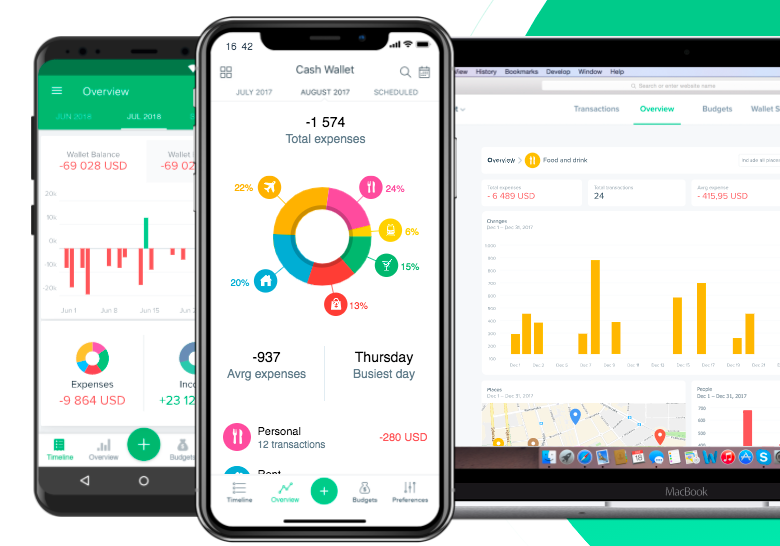 We enter expenses in various categories and then can later track how much we spent on each category like food, hobbies, etc.
It's not just for India hence, we are able to track expenses in different currencies based on where we are.
You can check out Spendee here. It's available on both Android and iOS.
Kotak for Mobile Banking
I've multiple Indian bank accounts but not all of them have a good mobile banking experience. I mostly rely on mobile banking, even more than netbanking. Hence my main banking app of choice is Kotak Bank.
I've found the Kotak mobile app to be the best among all other Indian banks. Transacting is quick and easy. The UI/UX is great as well.
You can check out the app here. If you don't have a Kotak account, it's pretty easy to get an 811 account with them.
CRED for managing credit cards
Credit cards are great tools for using float money and getting rewards.
I've discussed this in detail here.
I use multiple credit cards based and spend on those based on where I'd get the maximum reward benefit. It's important to spend strategically as different cards reward different kind of purchases.
The 2 key rules for credit card usage are:
Pay your bills on time
Max out on the float amount and use it 100%
I use CRED to pay my bills and also to make sure there are no hidden charges on the cards. Since I have multiple credit cards, this is the perfect app for me to manage them all at one place.
Moreover, I just love the UX on this app! I also directly review my credit card statements here instead of PDFs.
Zerodha Kite for Stock Market Investing
I use a long-term approach to stock market investing. I don't engage in day trading. My app of choice to manage my stock investments is Zerodha Kite.
This is probably not a surprise as it's the most popular stock marketing investing app in India.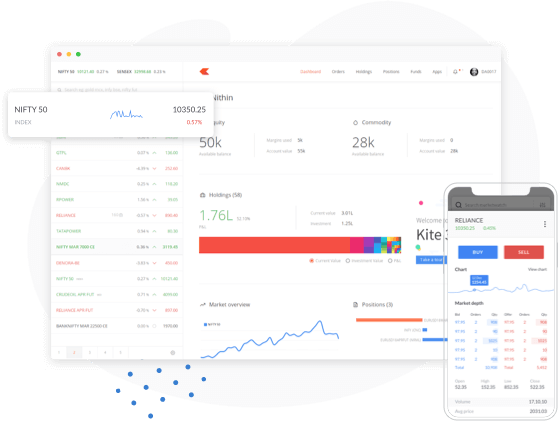 Zerodha Coin for Mutual Funds Investing
I like to keep things simple and one way of doing this is to be able to use a common cash account for stock investing as well as mutual fund investing.
I used to manage all my mutual fund investments through Scripbox. My financial story has been featured in the most popular Scripbox video here with 5 million+ views on YouTube.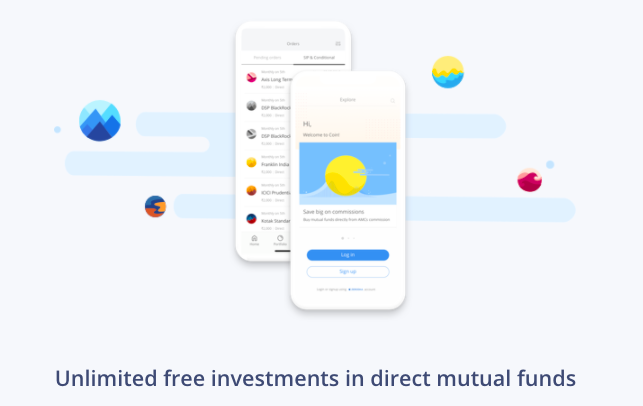 However, lately I've moved to Zerodha Coin for mutual fund investing. Some of the reasons are:
The ability to choose any mutual fund
Diversifying to international mutual funds to add exposure to different markets
Using the common cash balance across both Zerodha Kite and Zerodha Coin
Revieweing all equity data together on Zeordha Console.
I must mention here that I still use Scripbox but just to continue the funds I had purchased from there earlier and as a financial dashboard. I may also be exploring Scripbox for US stock investing in the future.
Google Sheets as a financial dashboard
While Zeordha Console provides an overview of my stock and mutual fund investments, I have other investments such as Soverign Gold Bonds, Real Estate, etc and I like to manage my own custom personal financial dashboard.
I use Google Sheets to do this.
I list all my assets and liabilities each month and track my NetWorth on Google Sheets. I've been doing this since April 2017 and the data since then has given me a good insight on how my money has grown.
Note that I haven't mentioned any app for tax planning and paying taxes as I leave that to my accountant. For me, tax is a huge area of study and I prefer to find a reliable and professional partner that can focus there instead of using my time and energy. Also, I personally do NOT enjoy working with tax while I do enjoy investing.