As a digital nomad, I'm always on the lookout for the next destination that meets my ideal day environment (IDE) criteria. My IDEs are the environments in which I can make the best of every day, and Vung Tau, Vietnam fits the bill perfectly.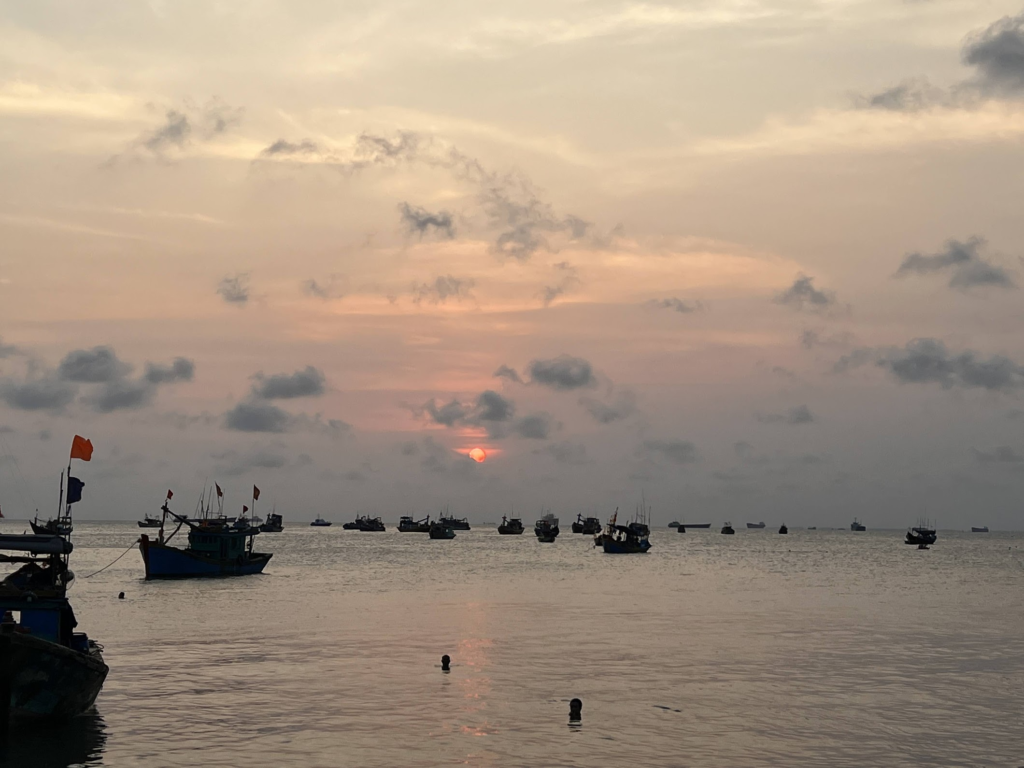 10 reasons why I chose Vung Tau as my digital nomad destination
Excellent Wifi Speeds for Digital Work
One of the essential requirements for any digital nomad is a good internet connection. Vung Tau offers excellent wifi speeds, making it easy to work remotely from anywhere in the city.
I work as a growth marketing consultant and run a marketing agency for e-commerce businesses, and wifi speed is essential for me.
I find wifi to be generally good across Vietnam, and the same is the case in Vung Tau.
Beautiful Natural Environments for Cardio (Jogging, Cycling)
As someone who enjoys daily exercise, I look for destinations that offer opportunities for outdoor activities.
Vung Tau has beautiful natural environments, including beaches and mountains, perfect for jogging or hiking.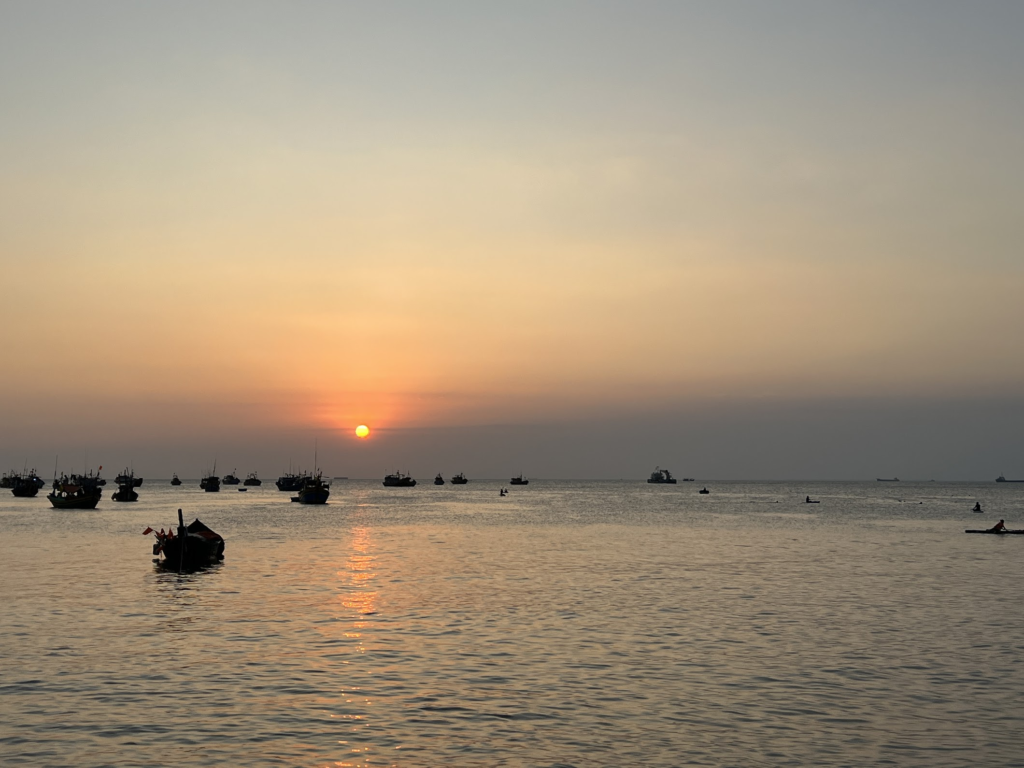 My favorite spots:
Front Beach Park
DIC Phoenix Lake Area
Back Beach Area
Access to High-Quality Gyms for Workouts
Maintaining a healthy lifestyle is important to me, and having access to good-quality gyms is a must. Vung Tau has several gyms that offer state-of-the-art equipment and fitness classes.
My favorite is The New Gym while I still visit other gyms from time to time.
Location:
05 Trần Hưng Đạo, Phường 1, Thành phố Vũng Tầu, Bà Rịa – Vũng Tàu 70000, Vietnam
The New Gym offers a variety of cardio and weight training equipment, as well as group fitness classes like yoga and high-intensity interval training.
The gym is clean, spacious, and well-equipped, with friendly and knowledgeable trainers.
An abundance of Fresh Seafood & Vegetables
As a pescetarian, I rely heavily on seafood and vegetables for my daily nutrition. Vung Tau has an abundance of organic vegetables and farmer markets, making it easy to find fresh and healthy produce.
Ca Chim Trang Bien is a must try fish in Vung Tau.
Other seafood you should try here:
Grilled scallops: These are a must-try in Vung Tau, and you can find them in many seafood restaurants throughout the city. The scallops are usually grilled with butter, garlic, and spring onions.
Grilled squid: Another popular seafood dish in Vung Tau is grilled squid. The squid is often grilled on an open flame, giving it a smoky flavor, and served with a spicy dipping sauce.
Steamed clams: Fresh clams are steamed in a light broth of lemongrass, chili, and ginger, which gives them a zesty flavor. This dish is perfect for those who prefer their seafood light and flavorful.
Fried fish: Vung Tau has a variety of fish options, but one of the most popular is fried fish. The fish is usually coated in a light batter and fried until golden brown, then served with a side of steamed rice and vegetables. I prefer Grilled Fish but I know fried fish is quite a popular choice in Vietnam.
Crab hotpot: A hotpot is a type of soup that is cooked on a small stove at the table. The crab hotpot is a popular seafood option in Vung Tau and is made with fresh crab, vegetables, and noodles in a flavorful broth. It's a great dish to share with friends or family.
Affordable and High-Quality Food Options
Food is an essential part of any travel experience, and Vung Tau does not disappoint.
The city has a variety of affordable and high-quality food options, including seafood, tofu, and eggs, all of which align with my pescetarian eating habits.
Good Cafes to Work From
As a digital nomad, I spend a lot of time working from cafes.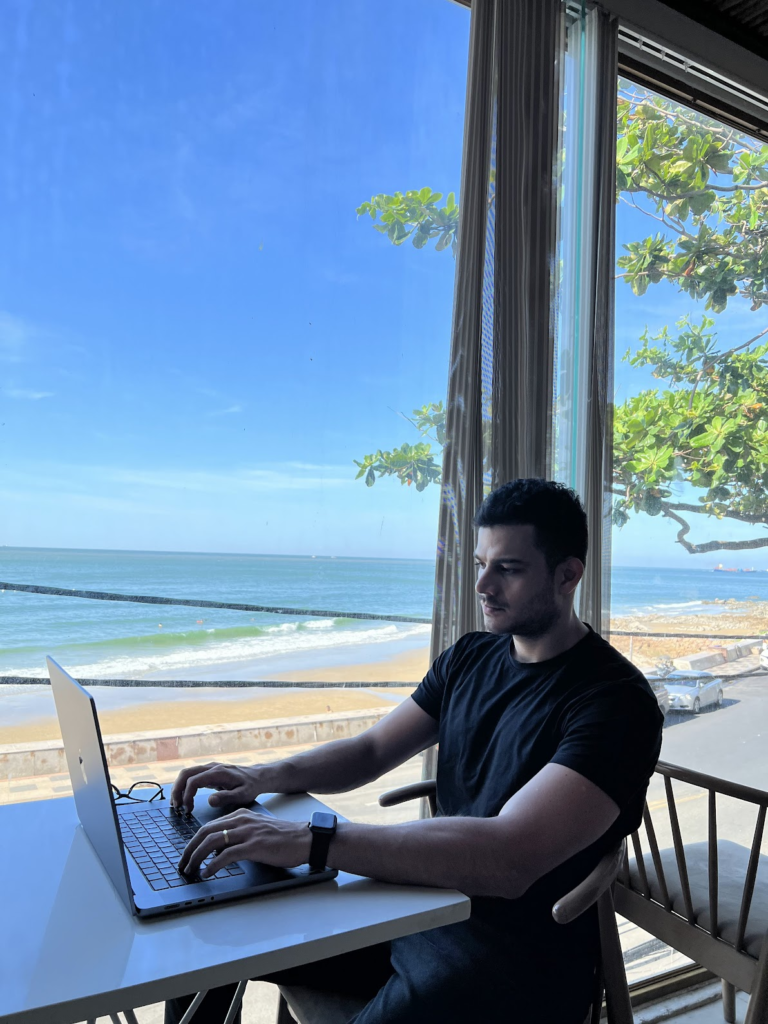 Vung Tau has a range of cafes, from local entrepreneurs to international chains, making it easy to find a comfortable place to work.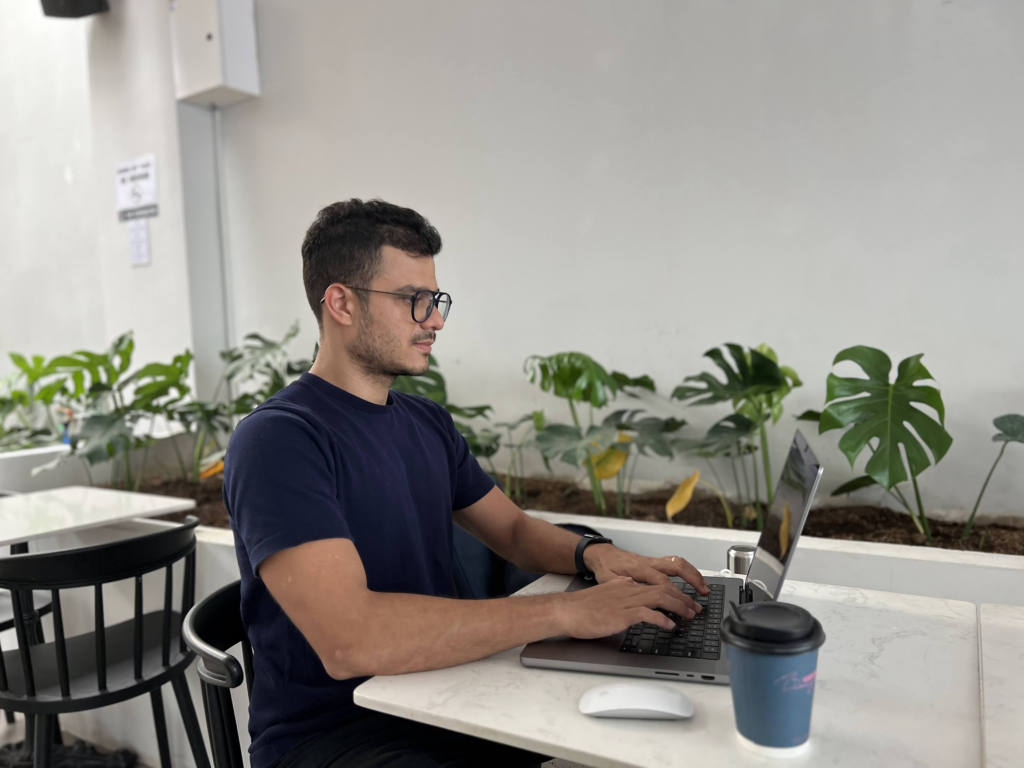 My top picks:
Cariban Coffee Vung Tau (great specialty coffee and good working space)
126D Đ. Hoàng Hoa Thám, Phường 2, Thành phố Vũng Tầu, Bà Rịa – Vũng Tàu 78207, Vietnam
Bean & Jam Cafe Vung Tau (average coffee with a great working space)
B12- 1/7 Trung tâm đô thị Chí Linh, Thành phố Vũng Tầu, Bà Rịa – Vũng Tàu 78000, Vietnam
The Coffee House Vung Tau (regular strong coffee with a great working space)
5 Ba Cu, Phường 1, Thành phố Vũng Tầu, Bà Rịa – Vũng Tàu 700000, Vietnam
Gà Rang Cà Roastery Vung Tau (good specialty coffee and good working space)
242A Lê Hồng Phong, Phường 4, Thành phố Vũng Tầu, Bà Rịa – Vũng Tàu 78000, Vietnam
The Espresso Vung Tau (great Robusta coffee with a separate working room)
B12 – 2/3 Trung tâm đô thị Chí Linh, Thành phố Vũng Tầu, Bà Rịa – Vũng Tàu, Vietnam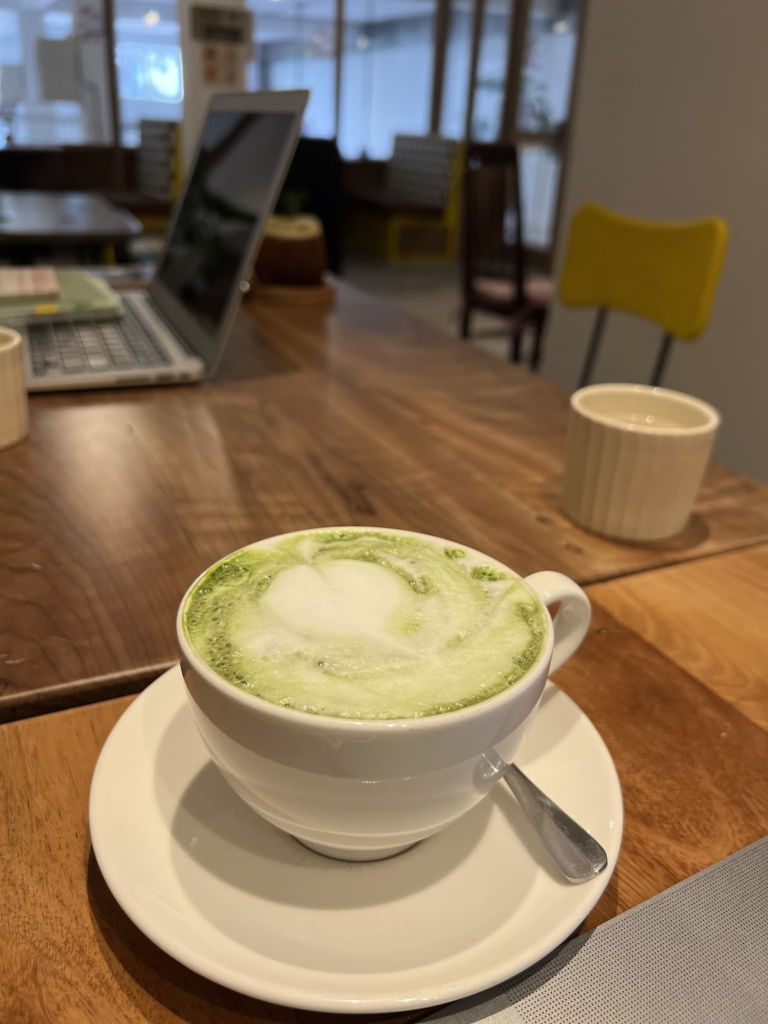 Access to Nature and Natural Environments
Living in a city can often feel claustrophobic, which is why I look for destinations that offer access to nature and natural environments.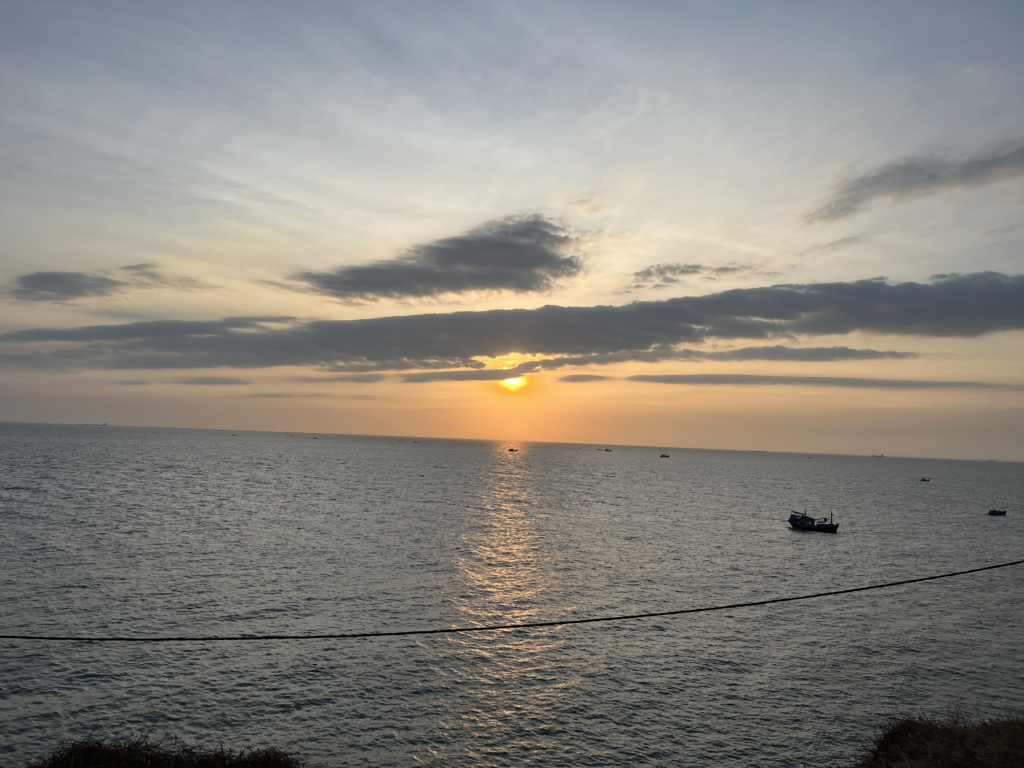 Vung Tau has beautiful beaches, parks, and mountains that provide a sense of peace and tranquility.
Clean Air Quality and Not Overcrowded
Pollution and overcrowding can be big problems in many cities, affecting both physical and mental health.
Vung Tau has clean air quality compared to other cities, and it is not overcrowded, making it a great place to relax and recharge.
Friendly Locals and Community
As a digital nomad, it can be challenging to build relationships and find a sense of community. Vung Tau has a friendly local community, but not a very big digital nomad community.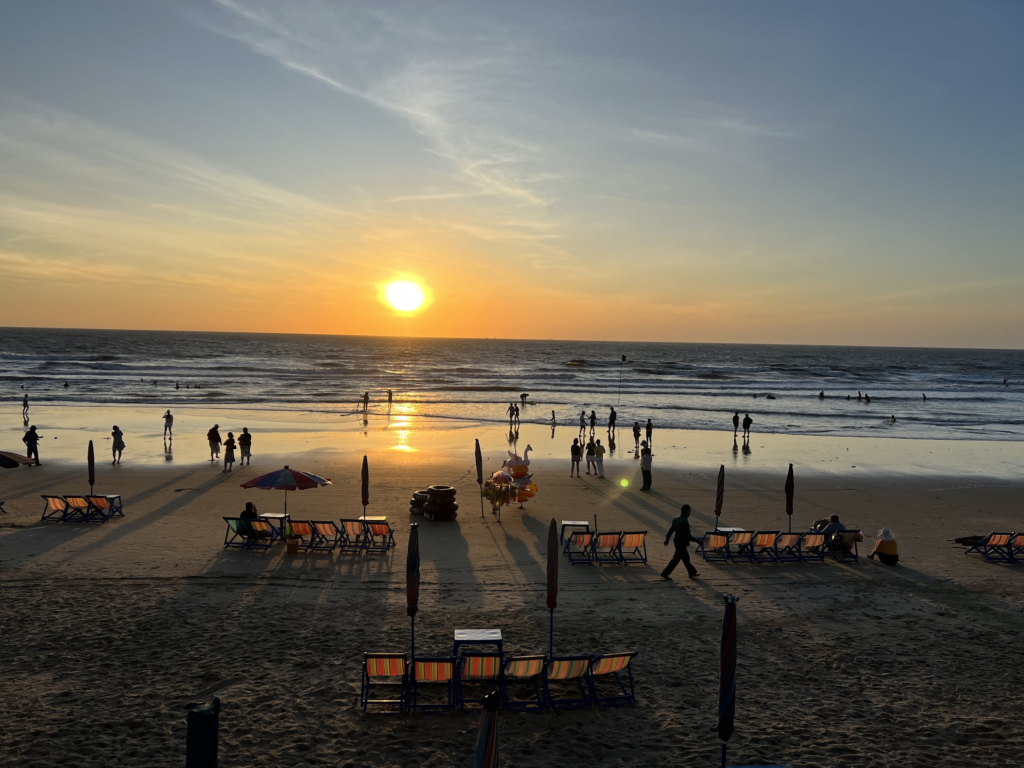 This is probably the only drawback of Vung Tau. The expats here are not really digital nomads but mostly retirees. So it can be challenging to find like-minded people.
However, reaching Saigon from Vung Tau isn't hard and that brings me to the final point…
Easy to Reach from Major Cities and Visa Requirements
Vung Tau is easily accessible from major cities. It's just a 2-hour drive from Saigon.
You can get the limo service (xe khach) offered by Hai Van, Huy Hoang, Vie and other companies that run every hour / every 30 mins between Vung Tau and Saigon (Ho Chi Minh City)
In conclusion, Vung Tau, Vietnam is an ideal destination for digital nomads looking for a peaceful and productive environment that supports their daily habits and routines.
From excellent wifi speeds to beautiful natural environments and a friendly community, Vung Tau has it all.