Looking for alternative ways to do your SEO keyword research? In this article, I will cover different tools you can use to find the right keywords for your content and digital marketing strategy.
Let's start with a fun fact:
Only 20% of the targeting fills 80% of the marketing funnel. The rest 80% of the time, marketers target keywords and phrases which the users never really search for.
The core problem is this:
Marketers use the phrases to match what they're trying to sell, not what the user is trying to find.
That's not the only problem. Here's the other problem to think about:
Everyone's doing keyword research the same way. This means your competitors are choosing the same keywords as yours. Which means you're always competing in a very crowded space.
Most digital marketing and SEO executives use the most common keyword search methods like Google's keyword planner tool.
RELATED: Minimum Viable SEO for startups and growth marketers
To beat our competition and make sure we're targeting the right keywords and phrases, we must leverage some offbeat keyword research methods.
Ready?
Here's the list of 6 offbeat keyword research channels you can use:
Offbeat channels for SEO keyword research
1. Google Suggest
Enter a keyword on Google and.. don't hit ENTER! Make a list of the keywords Google suggests.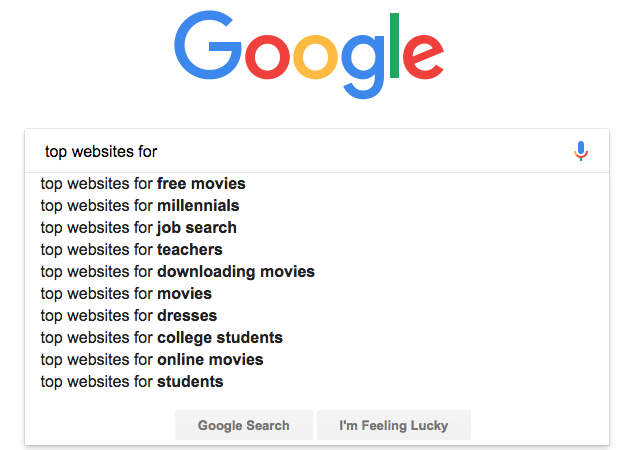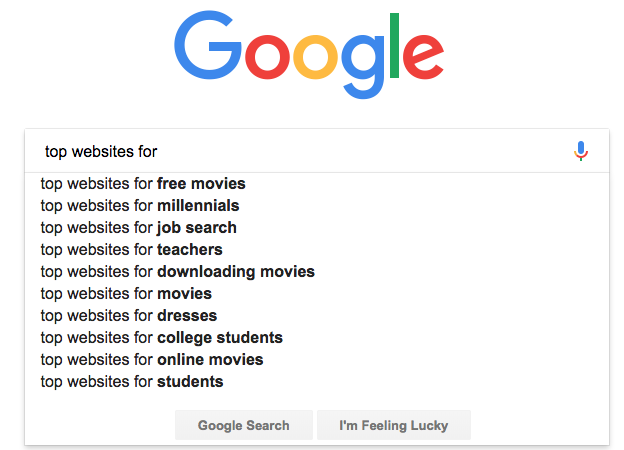 Suggested searches for 'Top websites for'
PRO TIP: Add a new space before your keyword so Google will suggest more keywords.
2. Ubersuggest
This works like Google Suggest on Steroids.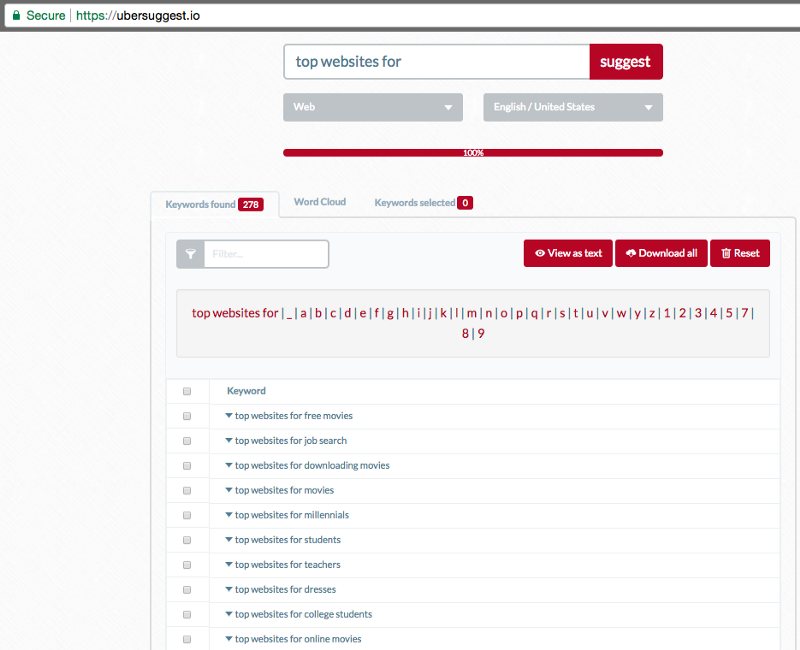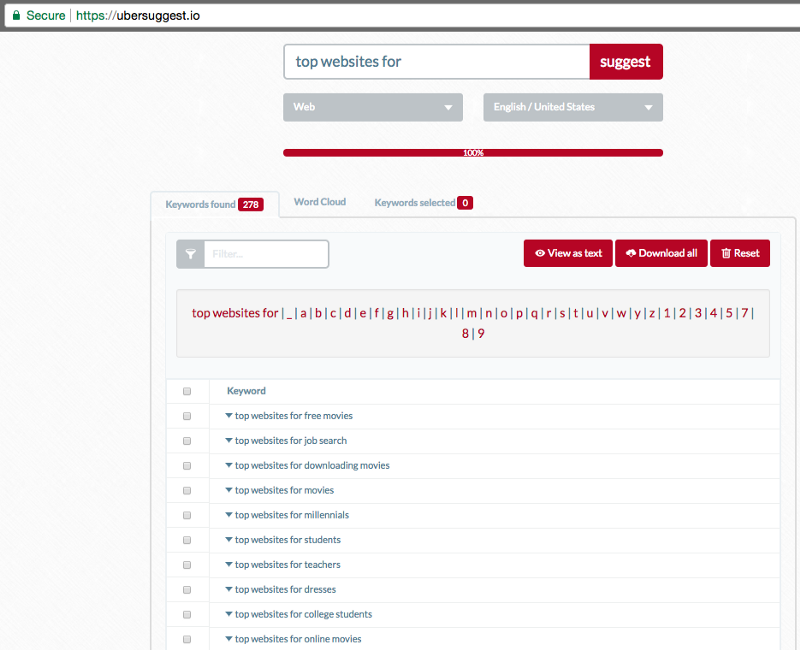 278 suggested keywords for 'Top websites for'
3. Reddit
Known for direct critics, great for genuine keywords. The anonymity on the channel ensures marketers can find the REAL keywords people are looking for.
So go to Reddit, search for your topics and check the words and phrases that show up in the threads.
4. Quora
Another channel for absolutely GENUINE keyword tracking.
Look for what people are asking, then answer those questions with your content. Your product or service should add value and provide a solution for the questions.
5. Google Related Searches
Enter a topic in Google search. Hit ENTER.
Go to the end of the search results page and see the 'Related searches'.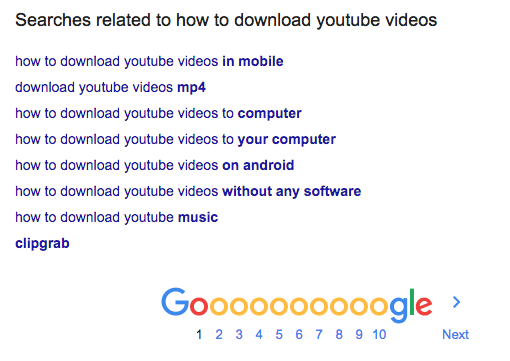 Related searches for 'how to download youtube videos'
6. Wikipedia
Enter a topic on Wikipedia and open the article for that topic.
Check all the phrases that the article links to and the table of contents for the topic. These would be potential keywords for you to target.
Once you have the list of potential keywords, check the search volumes, shortlist your top priority keywords, and include them in your SEO strategy.
I've created a step-by-step actionable method called 'The Growth Marketer's Keyword Research Method for SEO' as part of my SEO hacking course.
Check out the SEO hacking course here.
If you need consulting for your SEO strategy, feel free to connect with me at rishabh@mapplinks.com.