Going off the beaten track in Thailand, Slowly.
. . .
Disclaimer 1: This itinerary is for slow travel.
Disclaimer 2: No parties, sex tourism, or pretentious insta-luxury travel included.
Overview
I decided to experience Thailand differently, and hence I moved North or South and never stayed central.
The regions of Thailand include North, Central, South, and East (or North East).
Of this I focused on the North and South most of the time. The East is the flatlands region of Isaan with friendly locals. I skipped this because I knew friendly locals can be found anywhere outside the touristy towns and also because I was headed to Lao next and the culture of Isaan and Lao seems somewhat overlapping from what I had read.
Going North (12 days)
I started with the North — Hills, Trekking, Waterfalls, Hot Springs, Nature Trails. I skipped the hill tribes and elephants as I wanted to be a responsible traveler.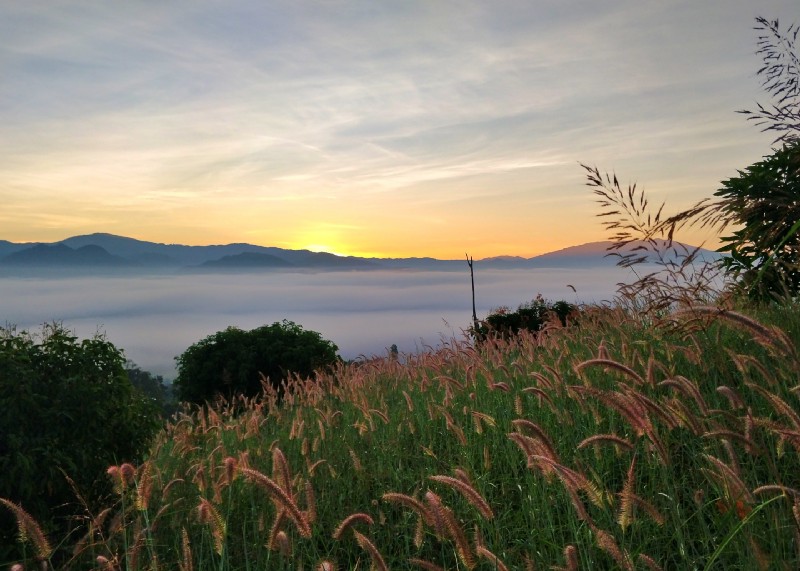 The loop I did included the Lampang, Mai Hong Son, Chiang Mai and Chiang Rai areas.
One of the cultural highlights in the North was my first Loy Krathong Festival. I was joined by my family here and it was my birthday time too.
I must say Chiang Rai is one of the most beautiful provinces in Thailand and deserves much much time on your next Thai trip.
Discovering Heritage (7 days)
I wanted to explore heritage capitals and ancient ruins of Ayutthaya and Sukothai. The Sukothai Kingdom was the first (1238–1438) and was replaced by the Ayutthaya Kingdom. And Ayutthaya was later destroyed by the Burmese.
The temples here and not all gold and glitter. They're ancient ruins and you can only imagine the size of the heritage sites by looking at what's left from the destruction.
Going South (21 days)
Next, I moved to the South.
Koh Yao Yai (7 days)
Using Krabi as the base, I took the boat to Koh Yao Yai — one of the lessor visited islands in the Andaman Sea.
The island is still unspoilt with tourism but I'm sure that'll change very soon.
You can take a Kayak from this island and visit a few small islands around. I explored this island along with my brother and we sailed back to Krabi from here.
Once back in Krabi, I decided to do a solo motorbike trip and move further south. I has realized most people are island hopping and hence the mainland would be my offbeat.
Trang (10 days)
I picked a few beaches on the mainland Trang province and started my journey South. I had no idea I would find much more than beaches here. This including small, islands I would walk to and a hill range with a wide system of waterfalls.
My roadtrip around the Trang province is documented here.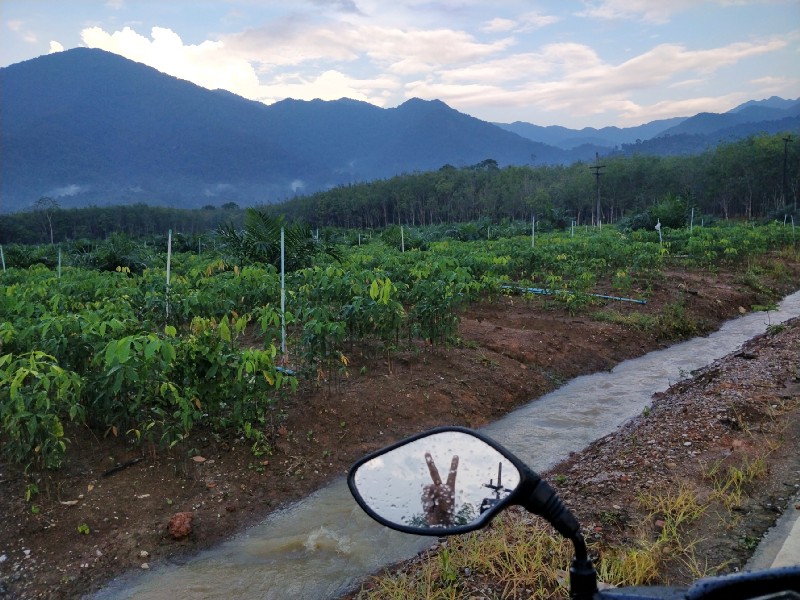 I went all around the borders of Trang and Phatthalung and the borders of Trang and Satun but stayed inside Trang for this trip.
I highly recommend Trang for anyone who's looking for a coastal experience with friendly locals and almost the lack of tourists.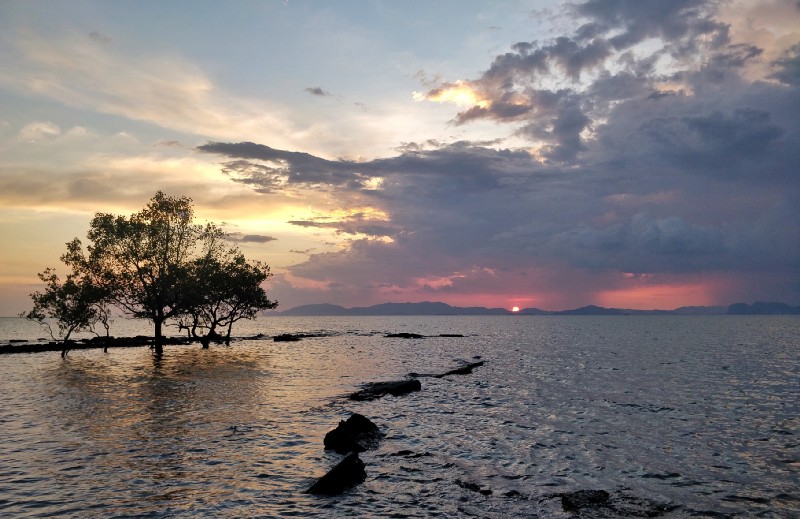 The other days were spent in Krabi while using it as a base to the other places around.
And even though Krabi is for tourism, you can experience some amazing sunsets and hikes there.
As for the new year, I decided to celebrate it peacefully in a local village in Trang. It was the best new year I've celebrated.
Here's the last sunset of 2018, Enjoy!