The power of using unconventional channels in your digital marketing strategy is often overlooked. When Investopad, an early-stage startup investment firm approached me through our Twitter Growth Hacking workshop, I decided to talk about emerging and untapped opportunities within the current social space. The session, like most of my talks, was a cross between growth hacking and digital marketing, to empower attendees to understand how to strategize for growth marketing, find relevant channels for growth, and build an experimental marketing framework using other networks.
Here are a few highlights from the session for those of you who missed it!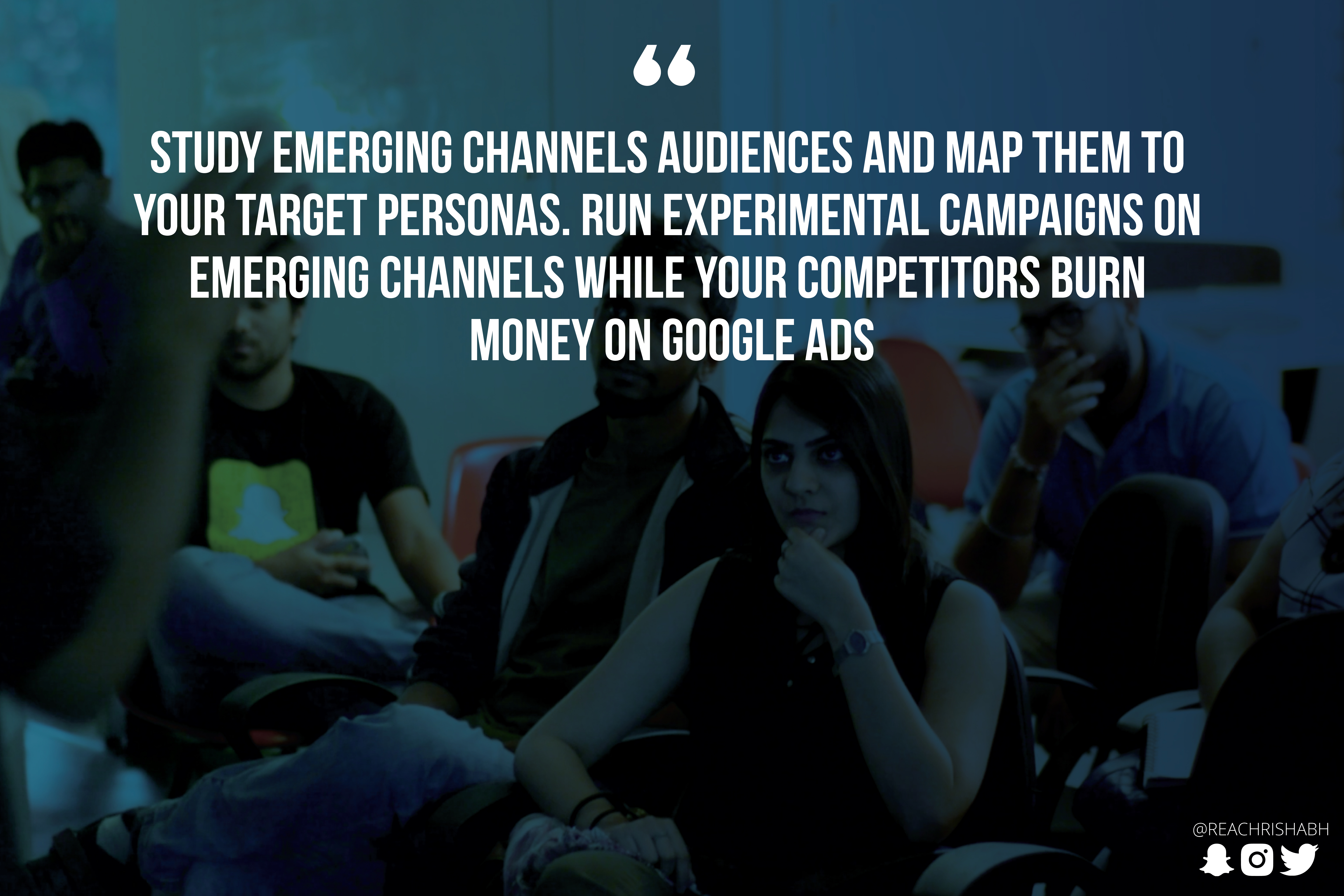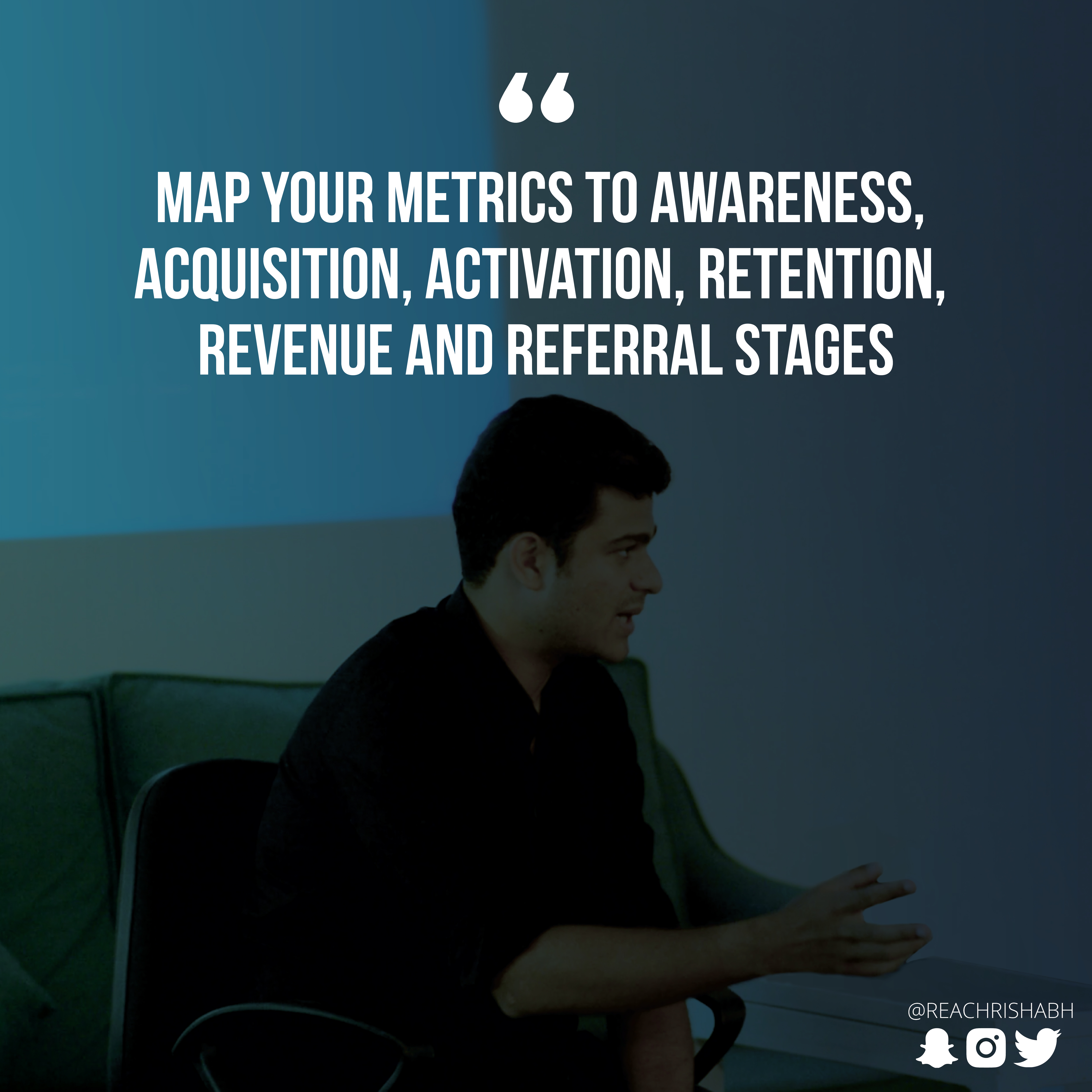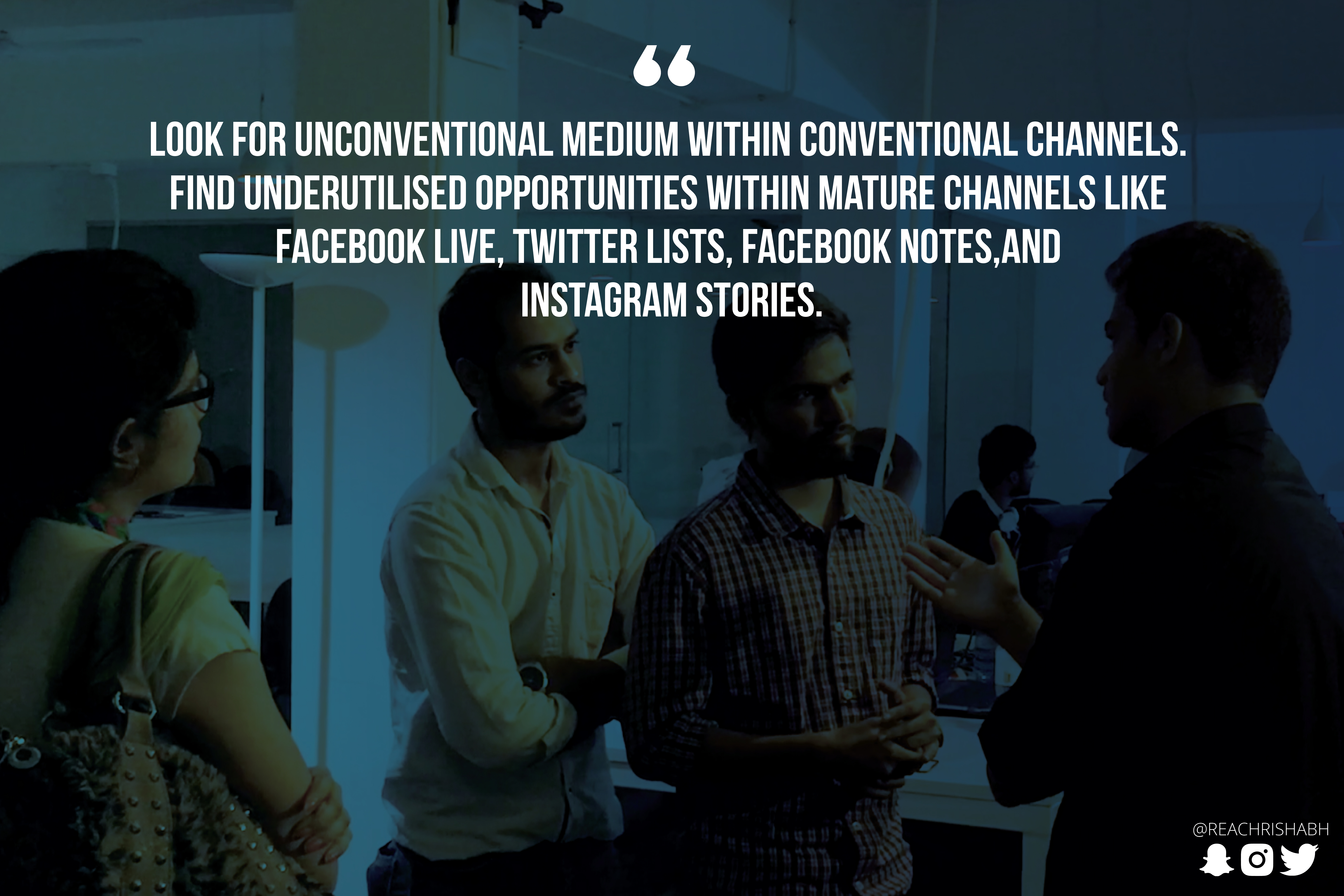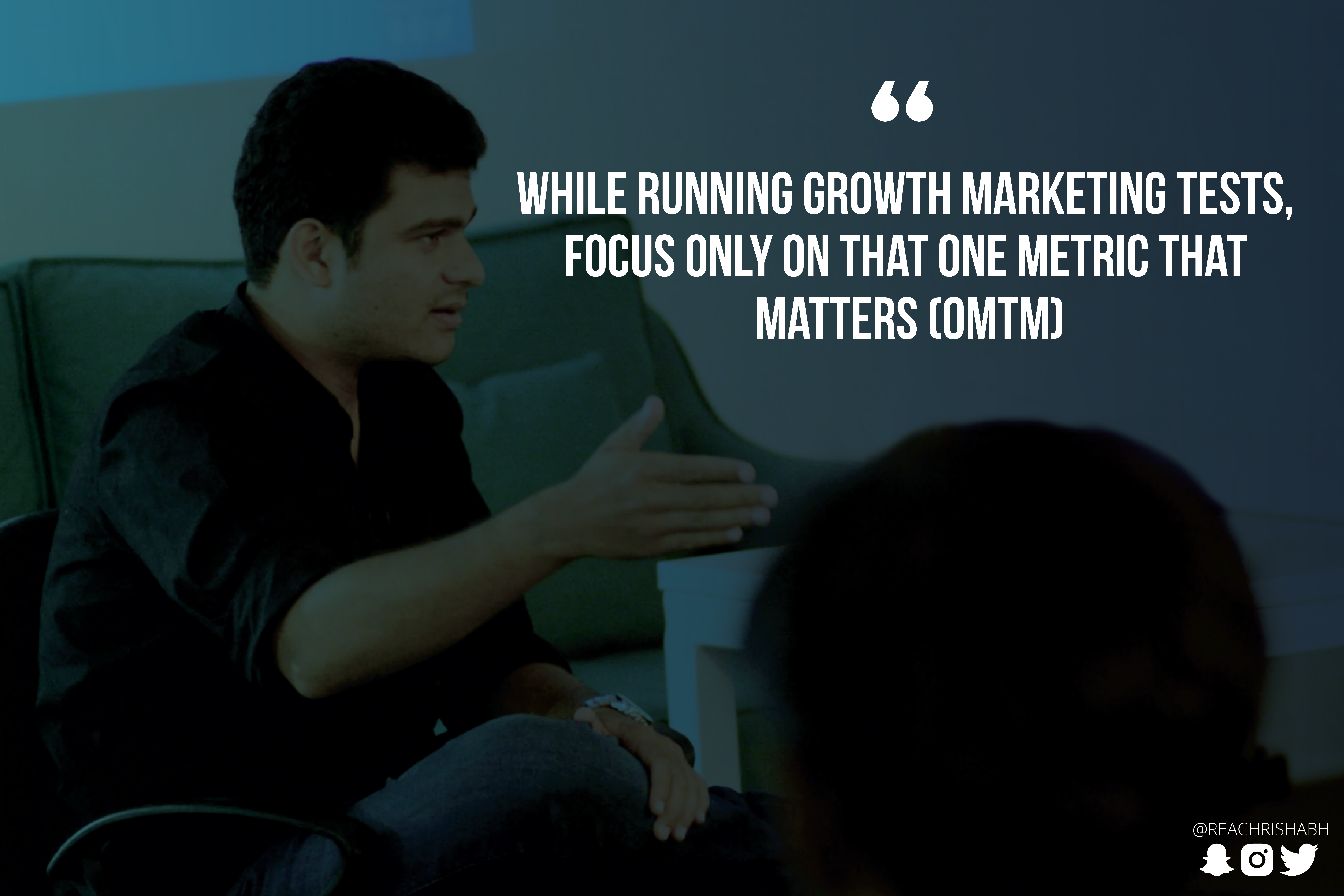 Key Takeaways:
Find unconventional channels through interviews with early adopters of your product / service OR by mapping emerging channels (social networks, general platforms, APIs, and technologies) with your target personas.
Plan and run marketing experiments on the selected unconventional and emerging channels.
Find unconventional opportunities within conventional channels like Facebook Live, Facebook Notes, Instagram Stories, LinkedIn Publisher, Facebook Groups, Twitter Search, Twitter Lists, ProductHunt listing, Slack communities, and so on.
Focus on a single metric that matters the most to your business called the OMTM (One Metric That Matters) and put all your and you team's energy on it.
Look for Zero Budget growth hacks using Other People's Networks and implement them in your marketing strategy with agile tests.
Use metrics mapped to Awareness, Acquisition, Activation, Retention, Revenue, and Referral stages.
For more content and updates on upcoming events, subscribe to my newsletter and join the growth club at academy.mapplinks.com.