This is a guest blog by Marky Ramone Go. All Photos courtesy of Nomadic Experiences.
Part of the isolated cluster of Babuyanes Islands, this offbeat Island boasts of a bounteous set of rugged nature.
Despite living in an archipelago boasting some of the finest beaches and islands in the world, I still find myself dropping my jaw at a sight of a marvelous island setting. Such is the effect Calayan Island had on me the moment I first laid eyes on it. As the only municipality among the group of Islands of Babuyan—a cluster of pristine isles situated several miles off the northern tip of Luzon, Calayan appears so remote and full of raw beauty.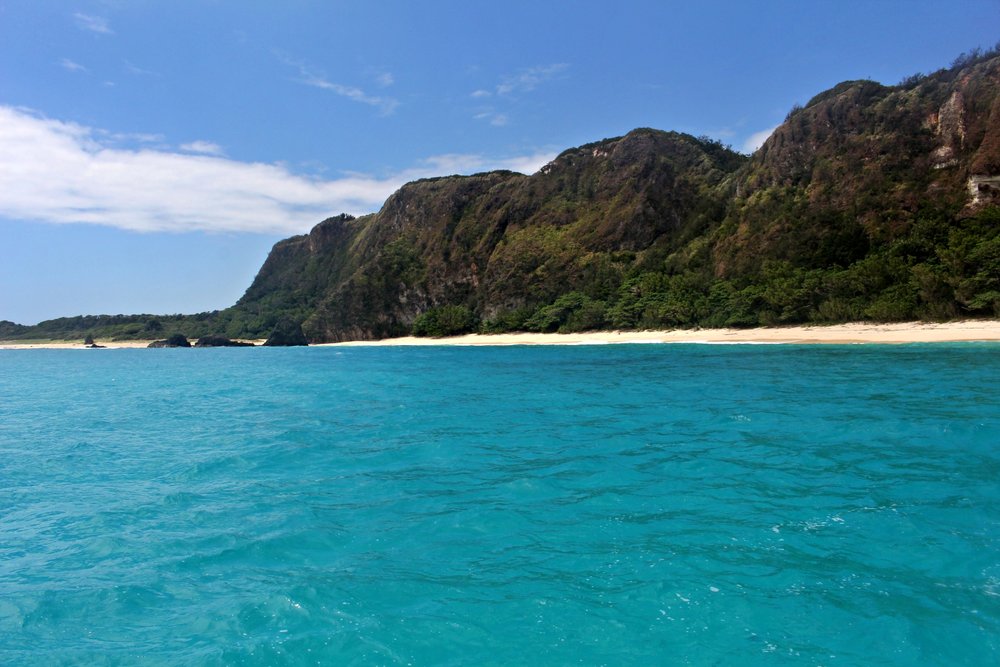 Calayan Island: A Secluded Retreat
This island has remained secluded for the longest time that it only opened a small airport early this year—that only accepts small chartered flights. Going to the island requires travelers to brave the mighty waves of the merging Philippine and South China Seas, aboard a lampitaw—a medium sized local motorized boat, for seven hours.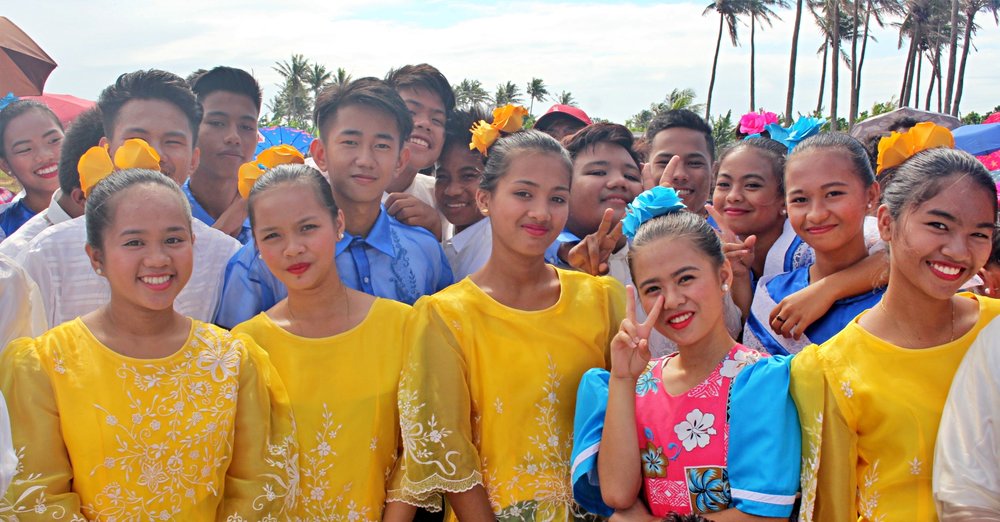 During my first journey to the island, I remember experiencing cramping legs brought about by steadily sitting on a singular position for hours. While a protruding piece of wood continues to make me uncomfortable, giant waves the size of trucks batter our boat to no end. Just when I expect the worst—such as sinking below the ocean—we finally sailed over a steadier body of water where the waves gradually decreased in size. A few moments later, I heard exuberant yells from the passengers as they point out to the sea. I followed their gazes and then I saw a dozen humpback whales darting in and out of the water as if trying to put on a show for us. That moment, I realized my trip to Calayan Island has the makings of a truly epic journey.
Introducing the Many Wonderful Sights of Calayan Island
Measuring 494.53 square kilometers and inhabited only by less than 17,000 people, Calayan Island is composed mainly of rolling hills, jagged cliffs and long white sandy shores—making it the ideal place to experience real island living. Even if you just wanted to chill on the island, you must go see these following places: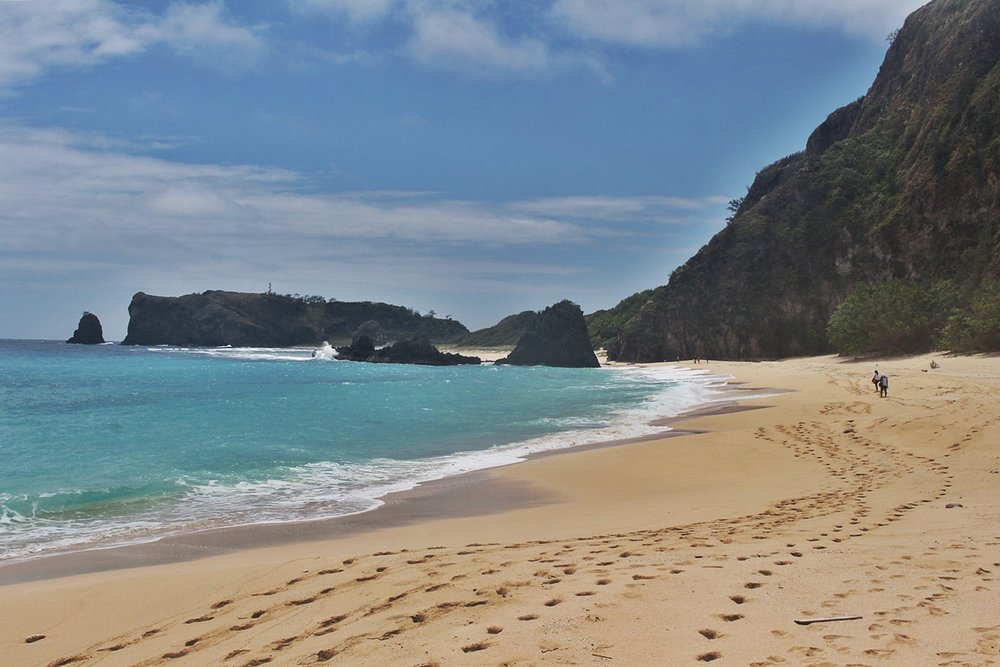 Cibang Cove
After exploring much of the Philippines' most beautiful beaches, I honestly declare that Cibang Cove easily cracks my top three. The long stretch of the cove appears breathtakingly before my eyes. With nature's colors mixing perfectly around me: the blue colored skies, the indigo waters of the ocean, the emerald forested cliffs—all of it constituting a postcard-like image.
Nagudungan Hill
Adjacent to Cibang Cove, this hill can be easily scaled in under 15 minutes. It has a lighthouse perched on top of it and gives you a jaw-dropping 360-degree view of the island's surroundings. Time your visit here to catch the sunset.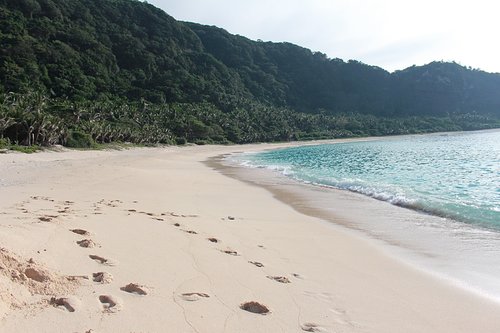 Kababaan Beach
A little further by boat from Cibang Cove, another secluded beach fringed by tall coconut trees can be found. Spending mornings or early afternoon here is a great way to just get lost with nature. Swim with precautions as the waves and current can become quite strong. Otherwise, this is another place on the island great for lounging under the sun. 
Lusok Cave
A cave that opens out into the ocean. Inside, one can find a natural pool filled with crystal clear water–a mixture of fresh water dripping from the walls of the cave and saltwater of the ocean. Spend an hour or two here making splashes by diving from the rock formations will truly satisfy your sense of adventure.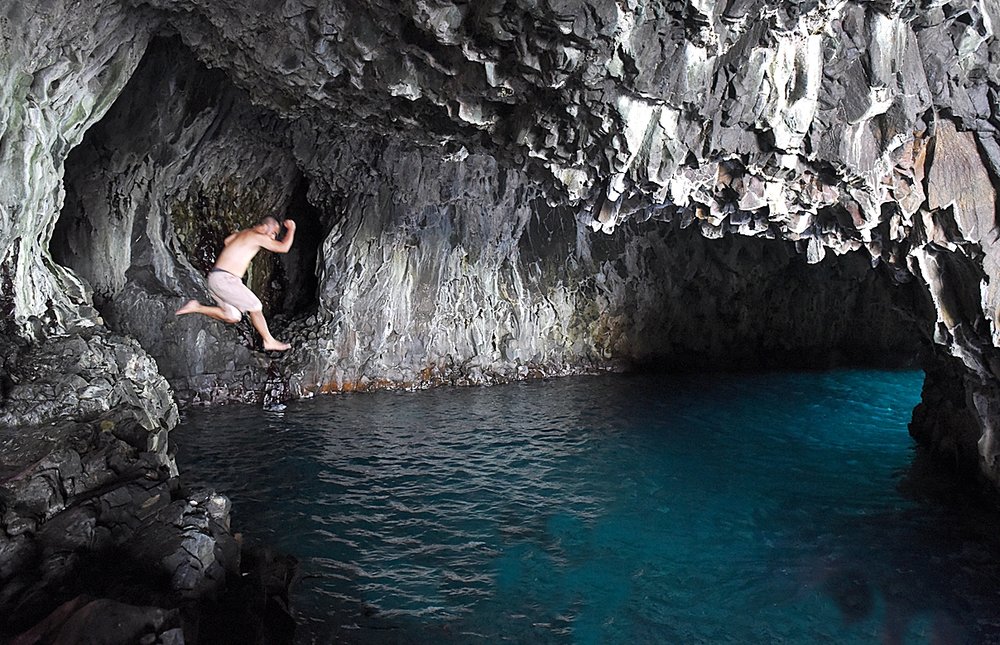 Bataraw and Caanawan Waterfalls
Aside from the stunning beaches and mesmerizing caves with natural pools, the hills of Calayan Island also hides several waterfalls—two of which can easily be reached via short treks. The waterfalls of Bataraw and Caanawan are also ideal side trips for those wanting to experience an extra dose of Calayan's great outdoors.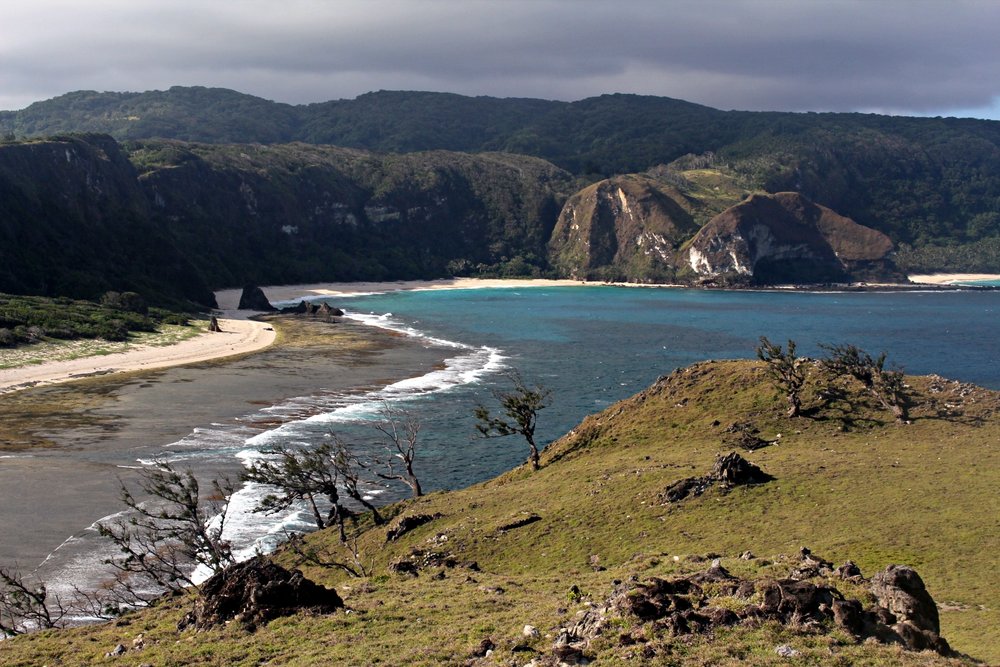 How to Get Here
The town of Claveria, Cagayan located in the northern tip of Luzon island, is the usual jump-off going to Calayan Island. Here, travelers board the lampitaw (the motorized boat) at Taggat Port for a 5-7-hour sea journey. Boat fare ranges from 550 pesos to 650 pesos ($11-$13) per passenger one-way.
Going to Claveria from Manila (by land): Take a bus from Manila (commonly the Florida Bus Line) for a 12-14-hour land journey. Fare ranges from 800 pesos – 900 pesos ($16-$18) per passenger one-way.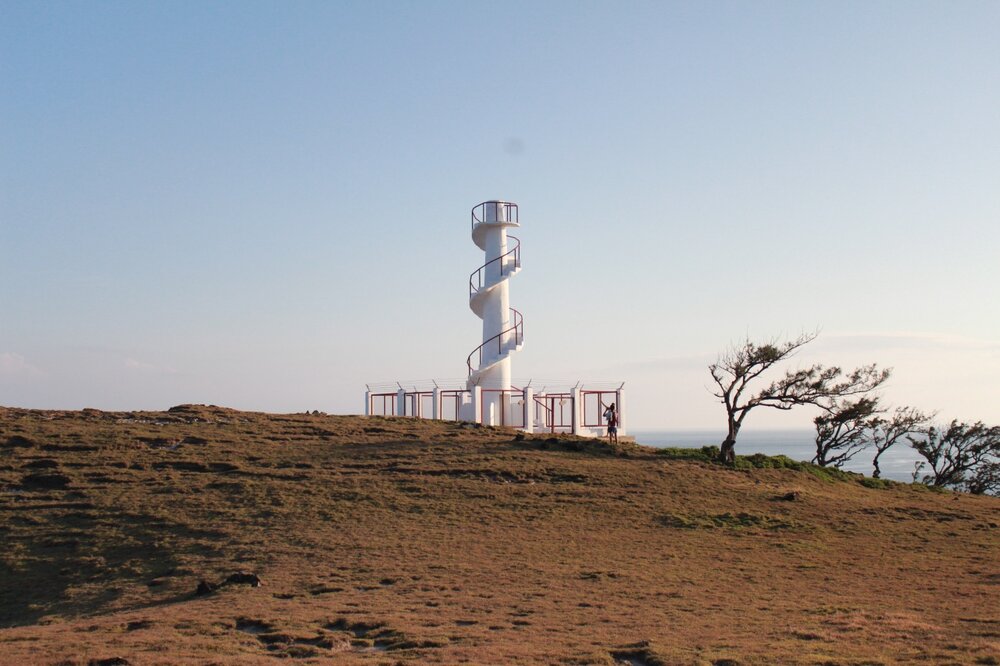 Manila to Claveria (by air): A faster option is to take a flight from Manila to Laoag in Ilocos Sur. Commercial planes such as Air Swift, Sky Pasada, Philippine Airlines and Cebu Pacific fly to Laoag from Manila for an hour of flight time. From Laoag to Claveria, travelers will then take another 3-hour land journey.
Since Calayan Island has opened a small airport, small chartered flights are now available—although this can prove pricey for ordinary travelers. The local government of Calayan meanwhile, has assured that commercial flights involving small airlines will soon fly to Calayan Island from Clark, Pampanga and Laoag, Ilocos Sur.
What to Eat
Like any typical coastal town in the Philippines, fresh seafood abounds in Calayan Island. Unlike in most seaside villages though, giant crabs known locally as "curacha" and gigantic lobsters are caught aplenty in the waters surrounding the island—making it cost a lot cheaper here compared to other fishing communities. It came as no surprise that most meals I had here consisted of a feast of a variety of seafood.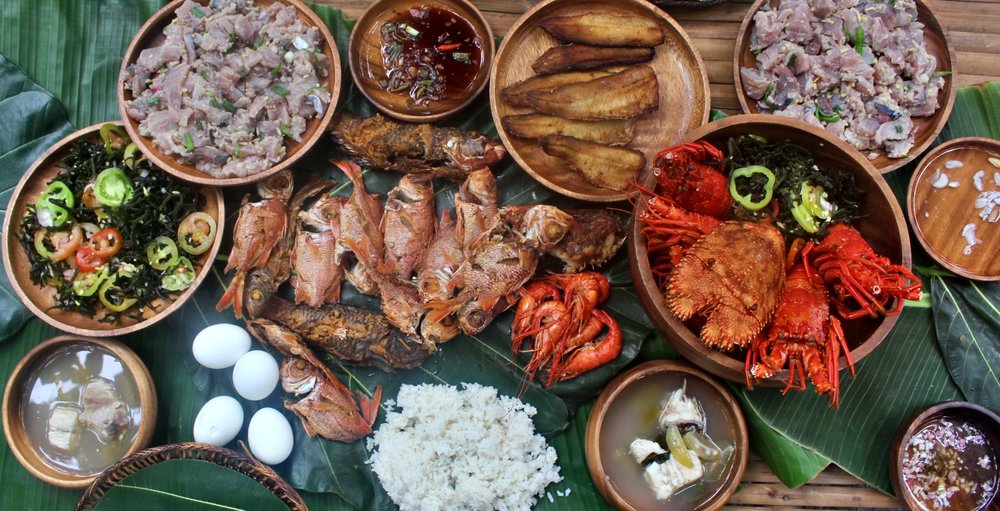 Where to Stay
Another great thing about Calayan Island is that there are no fancy resorts—something the local government plans to keep it as it is to retain the simple tropical vibe. Here are the few places to stay on the island.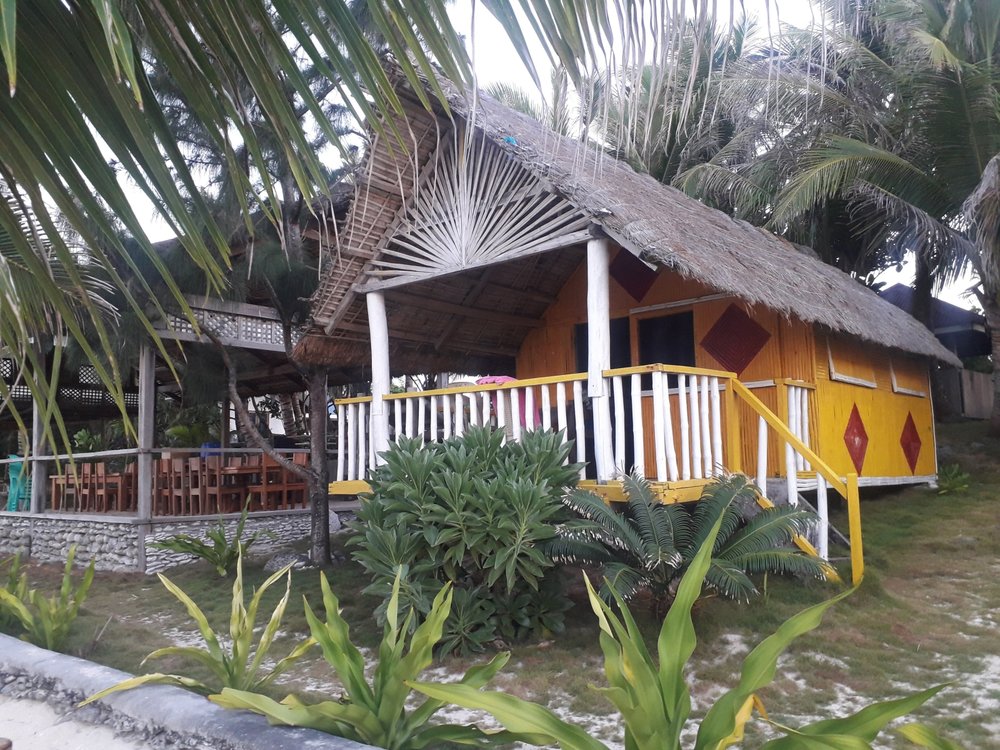 – Apollo Beach Resort
Rate: 500 pesos / night
Phone: 63947-8939619 / 63999-7151283
– TPS Homestay
Rate: 250 pesos per bed
Phone: +63939-9158667
– Villa Innocencia Inn
Rate: 700 pesos / night for 3 persons
Phone: 63949-6001931
– Pagdagusan Homestay
Rate: 250 pesos per person
Phone: 63998-5100621
Transportation
Transportation within the island is by motorcycles—which the locals call here as "habal-habal" and the "Kuliglig" which is a makeshift tractor that can sit 4-6 people. Normal fare starts at 10 pesos per person.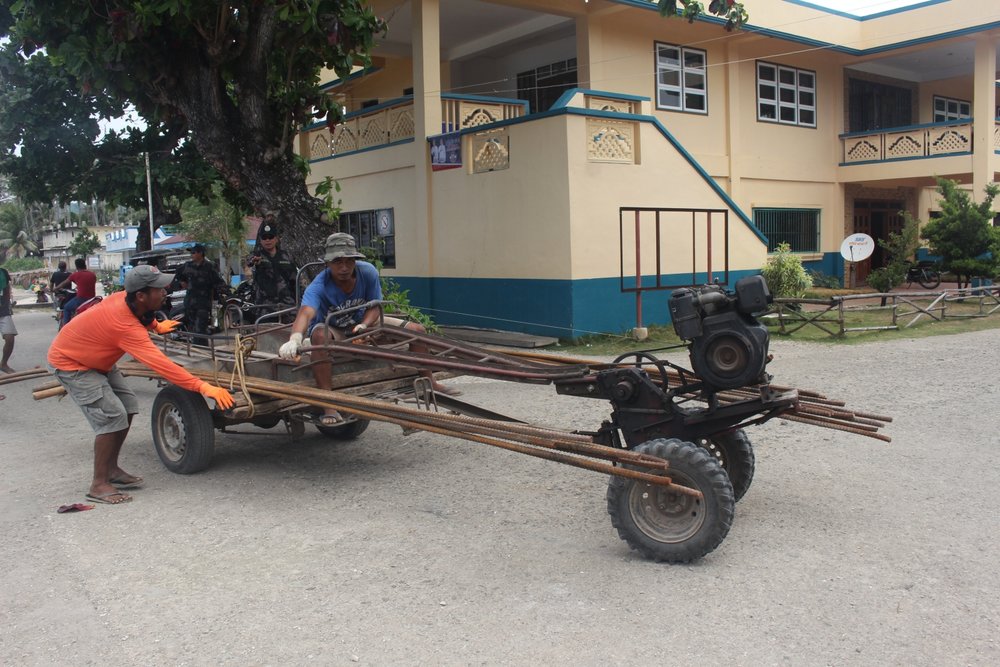 Local Contacts
– Wakay Tours
Contact: Facebook Page
– James Tan Singun
Local Tour Guide
Contact: +63948-1142620
– Fred Ubasa
Local Tour Guide
Contact: +63995-01671188
– Calayan Coast Guard
Contact: +63999-9243554
– M/B Macarra
Lampitaw Boat
Contact: +63 9273277889
Fare: 550 pesos one-way
Language
The residents of Calayan Island mostly speak Ilocano, Ibanag, Ivatan and Tagalog languages with most of them can also speak and understand basic English phrases.
Currency
There are no ATMs and Banks yet in Calayan Island, so make sure to bring just enough cash for food, accommodation, tour guide fees and transportation fees (motorcycles and island hopping). Current US Dollar to Philippine exchange rate as of this writing is $1.00 = Php 51.50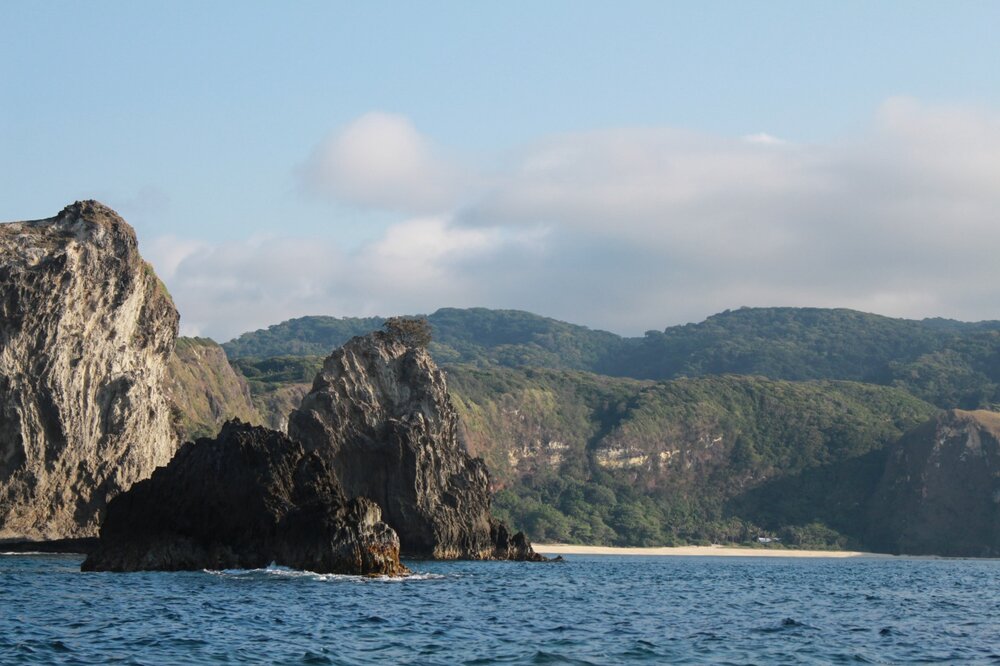 Approximate Budget
Island hopping tour can cost you around 3,500 pesos for a full-day boat rental good for up to ten people plus 500 pesos for the tour guide. Accommodation ranges from 250-500 per person/night and meals can cost from 100-150 pesos each.